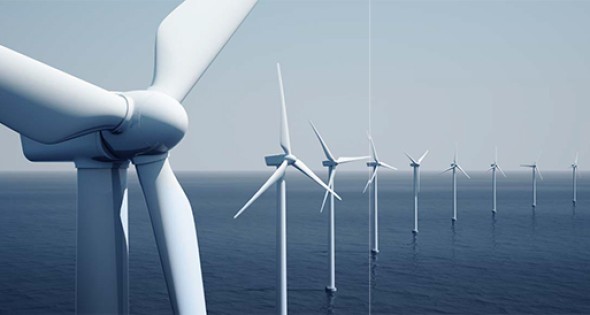 Renewable Power and Economic Development
14 Nov, 2018
The move from more traditional sources of energy to renewable energy sources has fired up on all cylinders not only in this country but around the world.
A report from Bloomberg's New Energy Finance business consultancy, "New Energy Outlook 2018", finds that there will be $11.5 trillion invested globally in new power generation capacity between 2018 and 2050, with $8.4 trillion of that going to wind and solar and $1.5 trillion to other zero-carbon technologies such as hydroelectricity and nuclear.
According to the Bloomberg report, by 2050, wind and solar technology will provide almost 50 percent of total electricity globally, with hydroelectricity, nuclear and other renewables taking total zero-carbon electricity up to 71 percent.
By 2050, it is expected that only 29 percent of the electricity production worldwide will come from burning fossil fuels, down from 63 percent today.
On September 10, 2018, the governor of California, Jerry Brown, in a state that is one of the leaders in the move to sustainable energy sources, signed Senate bill 100 and issued an executive order to make state agencies comply with becoming carbon neutral. The goal is for the state to use a zero-carbon electricity grid by 2045.
California has already reduced greenhouse gas emissions 13 percent while growing the economy 26 percent. From 2015 to 2016 alone, emissions reductions were roughly equal to taking 2.4 million cars off the road, saving 1.5 billion gallons of gasoline and diesel fuel.
Moves in both Illinois – to help develop the solar industry in that state – and Utah – considering legislation that would include a carbon tax – are just two examples of what states are doing.
Drive for Sustainable Energy Ticks Up
The drive for more sustainable energy has assumed epic proportions.
A study by the San Francisco-based Global Covenant of Mayors for Climate and Energy (GCoM), the largest global coalition of cities and local governments voluntarily committed to actively combatting climate change and transitioning to a low-carbon and climate resilient economy, has thousands of city signatories across six continents and more than 120 countries, representing over 700 million people or nearly 10 percent of the global population.
The report stated that, by 2030, Global Covenant cities and local governments could collectively reduce 1.3 billion tons of CO2 emissions per year from business-as- usual – equal to the emissions of 276 million cars taken off the road.
By using some of the methodology and tools demonstrated in the report, it is hoped that policymakers can investigate further links between ambitious climate measures and their social and economic priorities.
According to the report, climate policies on building retrofits, bus networks and district energy and cooling can generate millions of jobs, save households billions of dollars, and prevent hundreds of thousands of deaths related to urban pollution all over the world.
Applications of New Technologies
The U.S. Department of Energy (DOE) has been working on providing funding to new technologies at a furious pace this year.
On September 8, the U.S. Department of Energy (DOE) announced the selection of 42 projects totaling $80 million to support advanced vehicle technologies that can enable more affordable mobility, strengthen domestic energy security, and reduce U.S. dependence on foreign sources of critical materials.
Nearly half of that amount, $31.9 million, will go to research projects to find better battery technology for electric cars, and more safeguards for potential hacking of the car's driving systems. The DOE is working with the U.S. Army Tank Automotive Research on some of this development.
The DOE will be using $10 million of that total research funding for projects about advanced engines and bio-derived fuel for diesel engines. These projects support DOE's Co-Optima initiative, which is a joint effort between the Vehicle Technologies and Bioenergy Technologies Offices to develop fuel and engine innovations that work together to maximize vehicle performance and fuel economy. Other projects include making fuels derived from biomass more affordable.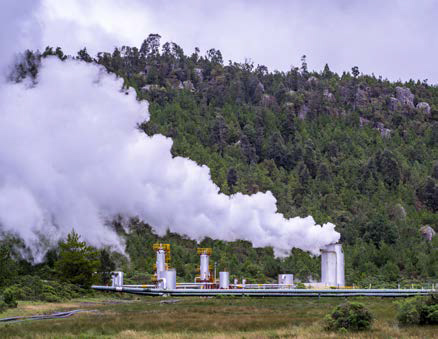 Another idea being used in central Florida takes the concept of recycling a step further, providing a just-in-time recycling concept where a company's recycling operation positions itself between a plant that generates packaging – such as FedEx, UPS or Proctor Gamble – and then turns that packaging into fuel that can then be used as a new renewable and sustainable energy source for a nearby manufacturing operation.
According to Jim LaDue, COO of Materials Lifecycle Management Company, the process generates between $4-6 million a year in associated costs savings on waste management to the commercial and industrial business sector in the greater Hillsboro County area, home to Tampa, Florida and serviced by Plant City Economic Development Corporation. "We source these materials and extend their life cycle, getting them before they get discarded into the waste stream, and repurpose them into a clean renewable fuel product used to replace coal to generate power for industrial manufacturing," LaDue says.
Much of what they recycle is packaging material and process residuals, which is printed paper, food packaging and label stock from trim lines. "It's all a positively selected, energy-dense residual that has a non-abrasive component to it when you look for manufacturing it into a fuel."
LaDue says the company did commercial trials with their recycled fuel with an international cement manufacturing operation in the state (a notorious energy-intensive manufacturing process) and have entered into a long-term supply contract with that company.
It's in the Wind
The DOE's Wind Technologies Market Report, released in August, showed that the U.S. wind industry installed 7,017 megawatts (MW) of capacity in 2017, bringing total utility-scale wind capacity to nearly 89 GW.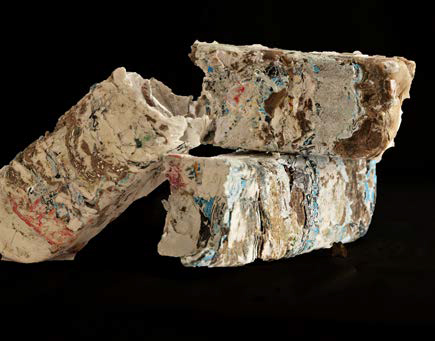 In 2017, wind energy contributed 6.3 percent of the nation's electricity supply, with more than 10 percent of total generation in 14 states, and more than 30 percent in four of those states – Iowa, Kansas, Oklahoma, and South Dakota.
The DOE report found that, in total, 41 states operated utility-scale wind projects. Texas leads the nation with over 22 GW of wind capacity, while Oklahoma, Iowa, California, and Kansas have more than 5,000 MW. Another 13 states have more than 1,000 MW.
Bigger turbines with longer blades are enhancing wind plant performance, according to the report, helping increase generation capacity by 79 percent compared to projects installed from 1998 to 2001.
The evolution of the industry and manufacturing/distribution efficiencies have helped account for a decrease in the costs of wind projects, according to the report, down 33 percent in 2017 to $1,611 per kilowatt (kW).
The U.S. wind industry supported more than 105,000 jobs and saw $11 billion invested in new wind plants in 2017.
Digging Deeper into Geothermal
The DOE is also working with a number of companies to develop geothermal as a more reliable power source that could lead to more than 100 gigawatts (GW) of economically viable, electric generating capacity in the continental United States (it currently stands at 3.8 GW).
In September, the DOE announced the selection of seven projects that will receive up to $10 million towards the research and development of technologies that enable small-to-midsize manufacturers to use combined heat and power (CHP) systems to provide services to the electric grid. The goal of the DOE is to help the private sector develop flexible CHP systems for small-to-midsize facilities that can automatically and seamlessly provide essential grid services and are easier to install and operate, and work better and more efficiently with sustainable energy sources.
Is the Sun Setting on Solar?
One area of sustainable energy that has somewhat stalled is the solar industry, now going on what industry analysts call a "solarcoaster," according to "The Economist."
The National Solar Jobs Census, the eight such report, showed that 250,271 Americans are working in solar as of 2017, which is a 3.8 percent decline, or about 9,800 fewer jobs, since 2016, marking the first time that jobs have decreased since the first census was released in 2010.
California remains the state with the largest number of solar jobs nationwide, but jobs in California decreased 14 percent in 2017, according to the Solar Foundation. In Massachusetts, the state with the second largest solar workforce, employment decreased by 21 percent.
The report found that solar represents just under two percent of overall U.S. energy generation, yet it employs twice as many workers as the coal industry, three times that of wind energy, and almost five times the employment in nuclear energy.
The Current and Future State of Renewables
As the federal government sorts out its priorities when it comes to replacing fossil fuels with renewables, legislators are stepping up to get things moving following state leadership in key states such as New York, Massachusetts and California.
For example, California designed a solar energy program using a package of incentives because residents and contractors were unfamiliar with how solar energy worked and how it would impact their utility bills. As a result, there wasn't much demand for solar energy, and buying and installing solar energy devices was expensive.
But that changed as people began to take advantage of the incentives and the infrastructure began building out, according to Beckie Menten, director of distributed energy resources at the San Francisco-based Center for Sustainable Energy (CSE). CSE is nonprofit organization providing clean energy program design and management and technical advisory services.
"The solar energy use concept in California started with high incentive rebates for the customer that offset a higher proportion of the costs of using that form of electricity, and then decreasing that incentive over time as more and more folks participated in the program and all of those costs to use and install solar energy came down," Menten says.
There are now solar glass panels for buildings that can not only limit how much sunlight heats up the inside of a building, creating more energy demand, but can also generate electricity from the sun, meaning that a large office building in the near future could even power itself.
"I really like the fact that now we are moving into a new phase of energy where buildings are no longer the passive recipients of energy through the grid infrastructure, but are now becoming active participants in the energy market," Menten says.
"We are seeing a much more transactive environment between buildings and customers and the utilities than we have historically seen in the past, which has been enabled because of the internet of things and blockchain technology," she says. "It's this interesting new paradigm where people are empowered to have arbitrage over their energy consumption, and can use that new dynamic relationship to really maximize their contributions. I would say that we are on the cusp of a revolution much like what we had with New Deal and rural electrification that I think will transform our industry over the next five to ten years."
For more information on companies mentioned in this article: plantcityedc.com