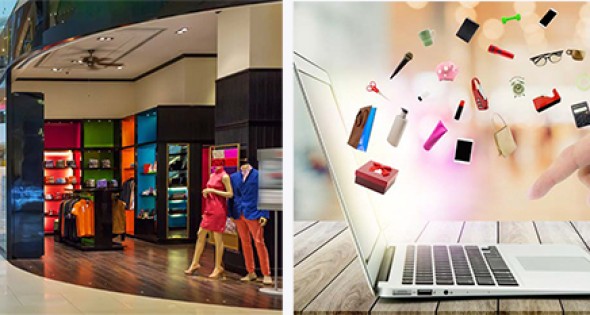 Retail Development
01 Apr, 2019
Retail development continues on an uneven, up and down pace, as more companies transition to e-commerce oftentimes involving a merger with a company that can help them develop, while some smaller retail centers close just as larger ones open.
According to the National Real Estate Investor, retailers have announced 2,573 store openings in 2017; in the same period, U.S. retailers announced 3,296 store closings.
But the business of retail stays strong. The top 250 retailers in the world had $4.4 trillion in revenue in 2017, according to a report from Deloitte, "Global Powers of Retailing 2018".
As expected, Statista reports that retail giant Walmart tops the list, with $500 billion in worldwide annual revenue in 2017, distancing itself from the pack that includes Costco ($129 billion annual revenue in 2017) and Kroger ($118.9 billion in annual revenue in 2017).
Amazon is 4th on the list ($118.5 billion), Home Depot is 6th ($100.9 billion), and Target is 12th ($71.8 billion).
Retail store openings are up 20 percent year-over-year, according to analysts Coresight Research, a real estate and tech research and advisory company.
There are still impressive retail real estate developments underway or recently completed, including the 500,000-square-foot Resaca Market in Edinburg, Texas; and the 2 million square foot American Dreams Meadowlands super regional mall in northern New Jersey.
The million-square-foot The Shops and Restaurants at Hudson Yards in New York City, touted as the largest private real estate development in the nation's history, will include about 4,000 residences, 14 acres of public open space, a new 750-seat public school, and an Equinox branded luxury hotel. The grand opening is expected in March, 2019.
Though the future of retail stores still seems bright, retail spending has been moving online quickly. The Deloitte study found that 90 percent of worldwide retail sales are still done in a physical store. But some retailers lose favor with consumers in part because of their inability to adopt to the e-commerce move, but also from a sense that they are just not reacting to marketplace demands and providing the best service and best products in a timely manner.
To stay competitive, retailers also need to be more proactive to current trends. People who shop using different methods – including online, mobile and visits to a physical store – spend more than double than those consumers who only shop at bricks- and-mortar stores, according to Deloitte's The Omnichannel Opportunity study.
E-commerce has inspired digital retooling in some retail stores. In-store robots are being tried out by several retailers to handle routine tasks. For example, Wal-Mart uses robots to scan shelves and count stock. Another robot, LoweBot, helps Lowe's home improvement chain customers navigate aisles where they can scan products and check store availability.
Perhaps one of the most progressive uses of technology and automation is in the emergence of unmanned stores, according to Deloitte. "Grab and go" shopping is where consumers can visit a store, self-scan items with a smartphone app, then tap the phone to pay and walk out the door, as in the case of Amazon Go.
Shoppers first download the Amazon Go app. Amazon's Just Walk Out Technology automatically detects when products are taken from or returned to the shelves and keeps track of them in a virtual cart. When the shopper is done shopping, they can just leave the store. A little later, they will get a receipt and be charged to their Amazon account.