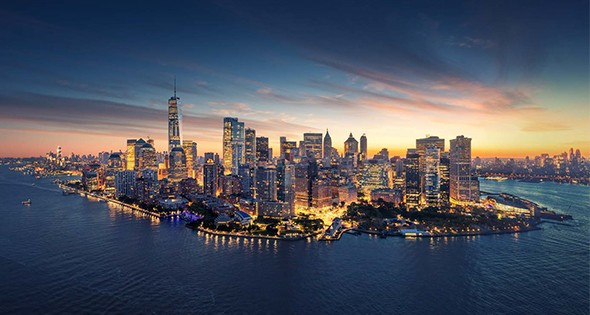 Tourism
30 May, 2019
An often understated source of revenue for many countries – and many states in the U.S. – is the tourism industry. While it doesn't manufacture products, it is in fact an amalgam of services within the service industry using the latest in personal identification technology and intra-country communications to grow and develop.
Statista, a statistics and studies portal that collates data from over 22,000 sources, reports that the U.S. ranked fourth out of 141 countries on the 2014 Travel & Tourism Competitiveness Index.
According to Trip Advisor, the top ten travelers' choice destinations in the U.S. are New York, NY (also one of the top ten international destinations); Las Vegas, NV; Orlando, FL; Chicago, IL; San Diego, CA; San Francisco, CA; New Orleans, LA; and three of the Hawaiian islands.
According to New York Governor Andrew Cuomo's office, in 2017, a record 239 million visitors traveled to New York State, generating an economic impact of $104.8 billion – exceeding $100 billion for the third straight year.
The index was part of "The Travel & Tourism Competitiveness Report 2015: Growth Through Shocks," a report from the World Economic Forum (WEF) that assessed worldwide economies on their travel and tourism development efforts and the impact on job creation. WEF research showed that for every 30 new tourists to a destination, one new job is created. In 2014, the travel and tourism industry directly created 5.3 million jobs in the U.S.
The WEF report concluded that, in the past decades "travel and tourism and its enabling ecosystem have proven to be significant drivers of economic growth, contributing over 10 percent to global GDP and accounting for 1 in 10 jobs on the planet."
For the GDP of the U.S., travel and tourism's total contribution in 2014 was $1.4 trillion. Even more impressive, travel and tourism was forecast to make a total contribution of approximately 2.4 trillion U.S. dollars to the U.S. economy in 2028, according to Statista.
The WEF's "2017 Digital Borders Report" found that the number of people on the move today is unprecedented. International arrivals rose from 25 million in the 1950s to 1.2 billion in 2015, and are expected to reach nearly 2 billion international trips by 2030.
Here in the U.S., many tourists favor simple, historical places. For example, in Vandalia, Illinois, a city of just over 7,000 60 miles northeast of St. Louis, they have a rich history from the legacy of Abraham Lincoln, according to Mayor Ricky Gottman. "We have the oldest remaining building that Abraham Lincoln physically stayed in," he says. "Some of the boards in there are original, so he physically walked on them." There is also an historical cemetery where many Illinois state legislators and Illinois state war heroes are buried. "That is being restored now, with plots getting new markers," Gottman says.
The city was home to the state capitol of Illinois from 1819 to 1839, and the third capitol building still stands and is available for tours.
Vandalia will be celebrating the 200th anniversary of its founding this June, bringing in celebrities and the U.S. Air Force band from nearby Scott Air Force Base to perform for the visitors and citizens. For more information about companies mentioned in this article, please visit: vandaliaillinois.com