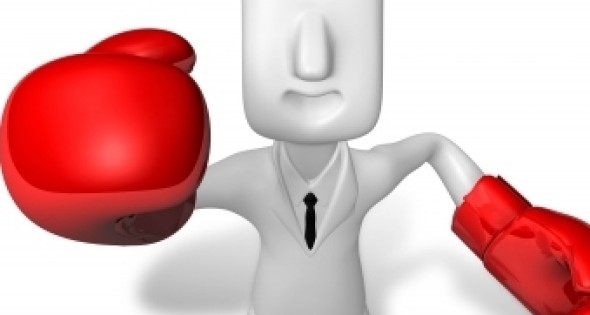 Modern Logistics Offers Competitive Edge
03 Sep, 2014
By Mark Kleszczewski
Advances in the logistics industry and supply chains give companies a competitive edge.
The prospect of cutting-edge innovations such as "lights-out" robotic factories, customized 3-D printing and unmanned aerial delivery vehicles have put the spotlight on supply chains like never before. Yet it's well-situated industrial and commercial sites, round-the-clock fulfillment centers, and flexible logistics solutions that today's manufacturers and distributors still need in order to adapt to shrinking supply chains abroad and a recovering market at home.
The good news for companies — especially "omni-channel" retailers — is that sophisticated software and transport options are expanding and service providers in key locations are ramping up their logistics infrastructure and facilities. All of these are helping to control costs while moving goods more competitively to end-users and consumers around the country.
More Goods on the Move
Logistics remains a critical backbone of the American economy. U.S. expenditures on logistics are larger than the national GDP of all but 12 countries, with spending on transportation alone coming to $688 billion, estimates the Council of Supply Chain Management Professionals. Shippers surveyed by Wolfe Research earlier this year expect their overall volume to rise by 3.6 percent by 2015 — the highest in four years — and railcar and intermodal volume to grow by five percent.
Such growth is being characterized by several accelerating trends that are having an impact on site selection decisions today, suggests Rich Thompson, managing director, global leader – supply chain and logistics solutions, JLL.
"Whether it's distribution or sourcing, freight costs are escalating while customer service requirements are moving toward next day or even same-day delivery — which is driving the need for companies to be much closer to their customers," he says.
"World trade volumes are up and the competition for new, modern facilities is fairly intense and widespread, resulting in increasing rents," adds Craig S. Meyer, president, industrial brokerage, JLL. "On top of that, there's been a profound change in the supply chain due to an e-commerce boom that we didn't have even five years ago. What some call the 'Amazon effect' is driving rapid growth in direct-to-customer fulfillment centers and significant demand for large-scale logistics facilities around major populations centers, particularly in retail, consumer products and manufacturing — which saw the biggest increase in volume in the last six months."
That bodes well for the Quad Cities region straddling Iowa and Illinois, where access to major Midwestern and global markets makes it a prime location for logistics, distribution and warehousing companies.
"Whether it's large equipment, commodities or packaged goods, OEMs and suppliers today want to be able to deliver their products within a day's drive," says Paul Rumler, executive vice president and chief economic development officer, Quad Cities First. "By having a strong and expanding intermodal transportation network, combined with a high-speed fiber optic line, we can support just-in-time operations, lower costs and make supply chains more reliable.
"The region is served by a 250-acre master logistics center that integrates four major freight railroads, four Interstates and over a dozen state and federal highways, putting us within a five-hour truck drive of Milwaukee, St. Louis, Kansas City, Des Moines, Indianapolis and Omaha," Rumler continues.
"The logistics infrastructure in the Quad Cities is a major advantage to our business, especially our proximity to the 80/88 interchange," said Donn Larson, owner and president, Material Control Systems Inc., last fall during his company's launch of a new $10 million, 100,000-square-foot logistics facility in East Moline, Ill. "We're also developing an industrial park there which will have significant space available for other warehouse and industrial businesses that want to be a part of the logistics hub that is the Quad Cities."
Kansas City Metro Increases Temperature-Controlled Assets

By Mark Kleszczewski

Intermodal is one of the fastest-growing modes of freight transportation today, due to the efficiency and speed of delivery that can be accomplished without having to invest in additional equipment. This year, according to the Intermodal Association of North America, a wide variety of products will be moved in nearly 25 million intermodal containers using trucks, railroads, and ocean carriers — continuing an upward trend seen over the past four to five years.

This shift also ties into a specialized, but growing area of logistics management — temperature-controlled storage of goods to boost their quality and speed to market, observes Chris Gutierrez, president, KC SmartPort Inc.

"If you look at the overall supply chain, companies want to focus on what they do best, so they're outsourcing more and more warehousing and inventory management to 3PLs and technical specialists," Gutierrez says. "From our perspective here in Kansas City, the next wave of activity taking off is with companies in the ag and food sector turning to intermodal systems to move their frozen and perishable foods more efficiently than they have in the past."

"It's a great way for producers and shippers to match inbound and outbound loads to balance capacity and reduce costs, particularly in agricultural commodities which are big here in the country's breadbasket," he adds.

One of the biggest companies in the area capitalizing on this demand is Lineage Logistics, an import-export specialist whose port-side or near-port facilities include a 640,000-square-foot facility in Edwardsville, Kan. Aided by intermodal rail, the company is working on creating a complete "cold supply chain" that would extend from Long Beach, Calif., to Chicago, Kansas City or Dallas with fresh fruits and vegetables out, then returning with protein on the trip back.
Another leading logistics region that companies can take advantage of for sourcing, making and moving goods is centered on the transcontinental and NAFTA trade corridors which crisscross Kansas City, Mo.
"Kansas City has long been known as a multimodal transportation hub, but as the economy recovers, logistics development has kicked into expansion mode here. FTZ space is booming, 3PL services are growing, e-commerce fulfillment is taking off and we're leading the country in spec building and industrial development — with more than 3 million square feet of space in the works for 2015 and beyond," says Chris Gutierrez, president, KC SmartPort Inc.
"In the last two to three years," he continues, "both the Kansas City Southern and the BNSF have substantially invested in new intermodal facilities in our market, boosting capacity and options for shippers across all industries."
Adjacent to a 940-acre industrial park and anchored by KCS rail lines, the 370-acre CenterPoint-KCS Intermodal Center offers tenants the ability to ship goods to 80 percent of the U.S. population within two days by truck. The center also provides rail access to the deep-water Port of Lazaro Cardenas in Mexico, the Panama Canal and Gulf Coast seaports.
The Logistics Park Kansas City (LPKC) Intermodal Facility, BNSF's newest intermodal facility in Edgerton, Kan., is part of more than 1,550 acres accommodating the growing demands of freight rail transportation in the Kansas City region. Intermodal operations there encompass 433 acres and with an initial lift capacity of 500,000 truck containers and trailers and the ability to expand to 1.5 million units.
In nearby Lawrence, Kan., tapping into newly-expanded logistics capabilities helped make the transformation of an obsolete manufacturing site into a modern business park a reality, says Britt Crum-Cano, economic development coordinator, city of Lawrence.
"The Lawrence Venture Park is strategically placed close to BNSF's rail main line and new intermodal facility, which we're really excited about," Crum-Cano says. "It's a great opportunity for high-tech and bioscience companies, as well as industrial manufacturers — including those considering reshoring, something we're seeing more and more interest in recently."
Located on the site of a former Farmland Industries nitrogen plant facility, the new 200-acre development-ready park — adjacent to East Hills Business Park — links to K-10 and I-70, providing good access to the Topeka and the Kansas City metro areas. Crum-Cano adds that in 2016, the state is expected to complete the South Lawrence Trafficway project, expanding the park's access to U.S. Highway 59 and Interstate 35.
Moving over to booming Clark County, Nev., adjacent to Las Vegas, the city of Henderson is growing in popularity as a lower-cost, business and delivery hub for major Southwest markets where population growth is on the rise.
That's due in part to easy access to McCarran International Airport, Henderson Executive Airport and roadways which connect the Las Vegas Valley to California, Arizona and Utah, explains Barbra Coffee, manager of economic development/redevelopment, city of Henderson.
Major highways serving Henderson — home to more than 13 major business parks/industrial centers — include US 93/95, Highway 146 and the Southern Nevada Beltway (I-215). I-15 provides north-south access from Mexico to Canada and east-west access from California to the East Coast via I-80, I-70 and I-40.
"These are some exciting times for Southern Nevada as a region, and Henderson is playing a big part in expanding our industrial development, warehousing and logistics sectors," Coffee says.
Seaports Dedicated to Efficiency
By Rachel Duran
Unlike most port authorities on the West Coast, which are essentially landlord ports where companies operate the terminals, the Port of Stockton, Calif., is more of a specialty port. "We are more of a quasi-operating port, which means we manage our terminals directly," says Mark Tollini, senior deputy port director.
Superior support services are important when navigating today's waterborne trade. From exploring ways to ensure channels are safer and more efficient to expanding intermodal capabilities, port authorities are investing for the future.
In North Carolina, the state's port authority owns and operates deepwater ports in Morehead City and Wilmington, and an inland facility in Charlotte. At the Port of Wilmington a private partner will construct a cold-storage facility to support initiatives in the state's No. 1 industry, agriculture. What's more, private partners are also constructing wood pellet handling facilities at both deepwater ports to export the pellets to European nations for use as renewable energy resources.
Back at the Port of Stockton, which consists of more than 2,000 acres of water and rail served properties, officials will move forward with a rail expansion that will increase its unit train capacity from six trains a week to 12 a week. Tollini says last year the port completed more than 70,000 rail yard moves on industry tracks, and this year expects to break the 100,000 mark.
"In the last five years we have had more than $2 billion worth of private investment locate here at the port," Tollini says. The port is designated as a foreign trade zone, which extends to satellite operations in the general vicinity of the port. The port is also located in a local economic incentive zone, which offers tax benefits.
For complete details, visit the Port of Stockton at www.portofstockton.com, and the North Carolina State Ports Authority at www.ncports.com.
"One of the newest logistics projects here is the 150-acre, South 15 Airport Center, home to a $50 million, 300,000-square-foot FedEx Ground distribution center which is also close to a $30 million, 1 million-square-foot Levi Strauss distribution center," she says.
"Not only is it supporting our food manufacturing and pharmaceuticals cluster, it's also begun drawing in companies from other industries since they can extend their day and maximize their shipping hours," Coffee says. "That's a big plus as it becomes more and more important for companies to get their products delivered within a 24-hour time period."
Less-populous states are also strengthening their logistics possibilities and tying them to complementary assets to boost delivery efficiency.
"We've very aware and active in helping companies solve their supply chain issues," says Kristen Rosa, economic development coordinator, City and County of Butte-Silver Bow, Mont. "We may not be a high population state, but we do have good transportation infrastructure, state-of-the-art telecommunications services, abundant, affordable supplies of water, and plentiful natural gas supplied by NorthWestern Energy."
All of those amenities come together at the Montana Connections Business Development Park, located at the intersections of I-15 and I-90 and the BNSF and Union Pacific Class I railways, which makes most North American destinations reachable by truck or rail within one day, Rosa says. Shipments reach out from this hub to major market centers such as Calgary, Salt Lake City, Spokane, Seattle, Las Vegas, San Diego and Minneapolis.
The Port of Montana, Rosa adds, includes a full-service transloading facility offering storage services, certified scales, distribution services, railcar and truck transload services, and inventory management and control. It also houses Old Dominion Freight Line and FedEx Freight's 67-door cross-dock facility that is used as a regional relay facility and gateway service center for shipments to and from Canada.
Engineering talent combined with supply chain experience is a major plus in Ohio, which ranks among the top five states in the country for logistics activity and links 61 percent of all U.S. and Canadian manufacturing locations to North American and global markets.
"From a real estate perspective, we're finding that more and more, supply chain considerations — primarily transportation and inventory carrying costs — are beating labor and other costs during site selection decisions," says David Lotterer, vice president – industrial and supply chain, JLL. "That's why we took a hard look at what our assets with the strongest possibility of success were, and decided on leveraging our infrastructure to support aviation manufacturing and R&D, along with international air cargo and MRO capabilities."
A successful project using this targeted approach is the Wilmington Air Park, an integrated aviation and logistics business center located on 1,900 acres in the heart of Ohio's aerospace and logistics region. Air logistics and aviation tenants at the nearly 3 million-square-foot park have access to I-71, three international passenger-service airports, the Wright-Patterson Air Force Base and an ample workforce skilled in aerospace, logistics, transportation, warehousing and distribution, Lotterer says.
For complete details on the organizations featured in this article, visit:
Montana Connections Business Development Park
Illustration by Boians Cho Joo Young at Free Digital Photos.net