Omega Valley Farmers LLC in Dorchester, Wis., announces the roll out of naturally processed dairy products that…
So what's up at the national level when it comes to wildfire? We have some gnarly challenges ahead. Fire itself can be a gnarly challenge, meaning complex and difficult to deal with, and the challenges have gotten gnarlier in recent decades.
At the national level, we have changed our…
Analysts and systems managers in the electric utility industry have a lot on their plate, especially when it comes to hot button issues such as building out the smart grid and making it impervious to cyber-attacks.
But that is just the tip of the iceberg.
Sustainable energy continues to…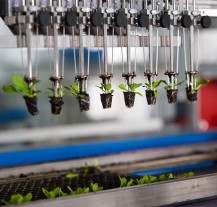 Agribusiness is using drones and other internet collaborations for more production efficiencies.
The agribusiness in this country and around the world has been relatively conservative about economic growth. It's still a solid investment, and the growth has been slow and steady.
But there has been some decline especially in…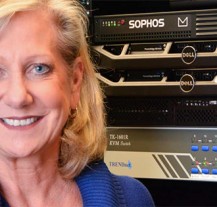 By Michelle Drolet
As we stand on the threshold of another year, the war for our cybersecurity rages on. There have been many data breaches in 2017, most notably for Equifax, Verizon and Kmart.
But if you seek a silver lining in the cloud, perhaps you'll be glad of…
The bioscience industry is one of the newest and strongest economic drivers of the economy in the U.S., accounting for nearly two million jobs, according to a report from the Biotechnology Innovation Organization (BIO), "Bioscience Economic Development."
Major research institutions, start-ups managing one-of-a-kind commercialized discoveries…