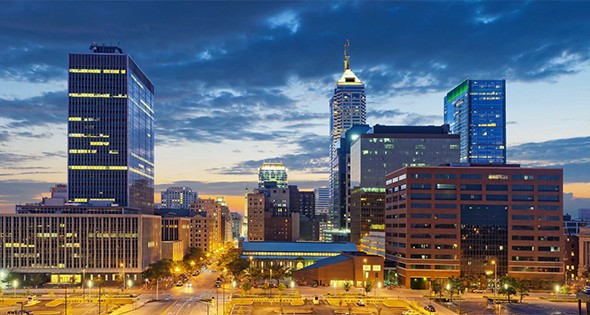 INDIANA: Rich History Deep Roots
28 Jan, 2019
Midwestern states have not always been historically viewed as business-friendly. But by employing forward-thinking fiscal policies and offering competitive incentives for businesses, Indiana is one state bucking this trend.
A recent poll conducted by Chief Executive magazine named Indiana among the top 5 states for doing business. Responses given to the study cited the state's state budget surplus, low business taxes, and highly skilled labor force as compelling reasons for the top ranking.
Indiana enjoys a wide diversity of industry with special emphasis placed on the automotive, life sciences, energy, and national security industry sectors as well as support companies involved in advanced manufacturing, logistics, information technology and research and development. Indiana is top state for total state share of manufacturing employment and is home to the second-largest automotive industry with assembly plants for Honda, Subaru and Toyota inside its borders.
Warsaw, Indiana, in the northeast portion of the state, is nicknamed the "orthopedics capital of the world," and generates more than $11 billion in economic impact in the region. The Hoosier state has developed the most university supercomputing capacity of any United States campus, and is leading the nation in manufacturing jobs creation. Other key industries throughout Indiana include aerospace and aviation, agribusiness, cybersecurity, energy, logistics and transportation, and motorsports. Indiana also provides financial assistance to qualified high-tech firms and small businesses and offers a variety of programs to support new business start-ups and business expansion and growth.
And on Memorial Day Weekend for the past 102 years, Indiana hosts the Indianapolis 500. Held in the capital of Indianapolis, this is one of the most famous auto races in the world. The race and race-related events attracts approximately 500,000 attendees, creating job opportunities, promoting tourism, and in turn generates a significant tangible economic impact on the city of Indianapolis each year. A 2013 study estimated this annual amount to be $19.7 million in financial impact, including $5.5 million of direct spending by out-of-area visitors.
INDIANA: Blackford County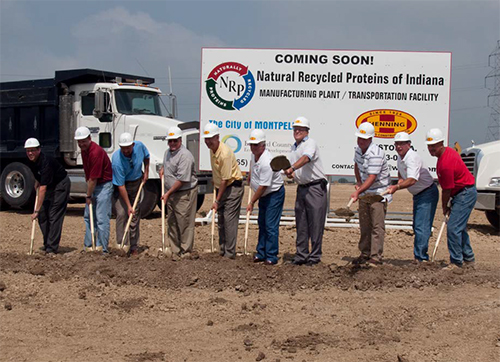 For most things in life, there is more than what meets the eye. That is exactly how to describe Blackford County. When you look a bit closer, you discover something new, something you have not seen before.
Established in 1834, the county shares a rich history, and its farming roots run deep. However, the tale of time has shown that while farming roots run deep, Blackford County has also become a hot bed for manufacturing. Home to an array of manufacturing industries, from pallet production to automotive components, Blackford County is becoming more and more diverse. However, the county has really come to be known for its recycling industry cluster, boasting a large recycling industry that includes the recycling and production of Plastic, Metal, Glass, and Paper.
Ideally located in the heart of Indiana's Interstate 69 Corridor, Blackford County is less than one hour's drive to both Indianapolis and Fort Wayne. Its central location offers easy access to many of the nation's
population centers including: Detroit, Chicago, Louisville and Columbus.
Blackford County is fortunate to be surrounded by three world-class universities – Ball State, Taylor and Indiana Wesleyan – and three Ivy Tech campuses, all within 20 miles of Blackford County. It's also within a four hour drive of more than 20 of the Top 200 Universities in the Nation, including the University of Chicago (5th), Northwestern University (12th) and the University of Notre Dame (19th).
Blackford County is a great place to raise a family and a business! For more information, visit blackfordindiana.com