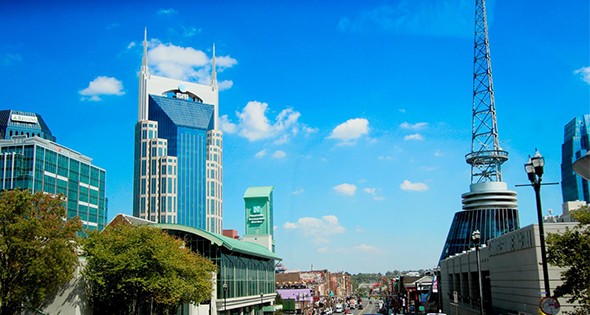 Business Starts Here
29 Apr, 2021
Tennessee is known for its sound fiscal management and new investments in the economic ecosystem. The state's budgetary discipline has allowed it to make investments in public education, workforce development and international business reach. The right-to-work state has no personal income tax on wages or salaries and has the lowest debt per capita in the country, according to the Tax Foundation.
………………………………………………………………………..
A few benefits of working in the state:
No personal income tax on wages and salaries.
A right-to-work state.
A long history of fiscal responsibility that crosses party lines.
Lowest state debt per capita in the country, per The Tax Foundation.
Second lowest in the U.S. for state and local tax taxes paid per capita, per The Tax Foundation.
Triple A rate by all major rating services.
Successful overhaul of our tort and workers compensation laws.
From a quality of life standpoint, the Volunteer State spans three distinct regions, each with its own personality from the mighty Mississippi to the foothills of the Great Smokey Mountains. Tennessee's music and arts pedigree is undeniable claiming the birthplace of rock 'n' roll and country music, the home of the blues and the starting point of soul. Nashville is a must see destination with the Ryman and Grand Ole Opry, and just the word Memphis conjures up the blues and mouth watering barbecue.
Tennessee is home to the second busiest cargo airport in the world, the third largest rail center in the U.S. and the nation's fifth largest inland port. It's also accessible within a day's drive to a majority of U.S. markets. There are 6 commercial airports 880 miles of navigable waterways and 95,000 miles of highways.
While some states may not have focused as much on their manufacturing workforce in recent years, Tennessee still makes a huge variety of products, including cars, guns, guitars, batteries, refrigerators, savory snacks and whiskey. These products are made in Tennessee and shipped out all over the world.
Overall enrollment in Tennessee public higher education has increased by 13%. More than 33,000 students have enrolled in the Tennessee Promise, which commits to providing two years of community or technical college absolutely free of tuition and fees to graduating high school seniors on a continual basis. The first class of Tennessee Promise students entered school and the workforce training pipeline in the fall of 2015.
CLARKSVILLE Top Spot for Tech Companies on the Rise
…………………………………………….
A low-tax burden, highly skilled available workforce and strategic central U.S. location in Tennessee are just a few of the key factors attracting tech companies to the 1600 acre CMC Corporate Business Park.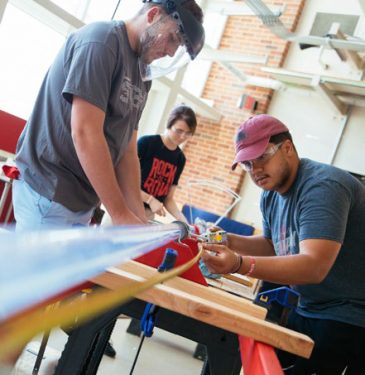 In February of 2021, American-Owned and Operated EV Battery manufacturer, Microvast Power Solutions announced Clarksville, Tennessee as the location for its U.S. facility. The new facility will include an R&D department and manufacturing facility, producing Li-ion battery cells, modules, and packs.
The Microvast headquarters marks significant progress in the U.S. energy sector and will truly expand opportunities for growth in the energy and tech sectors for Middle Tennessee. "I am thrilled Montgomery County was selected for this facility and excited for the competitive career opportunities it will bring," said Frank Tate, Executive Director of the Clarksville Montgomery County Industrial Development Board.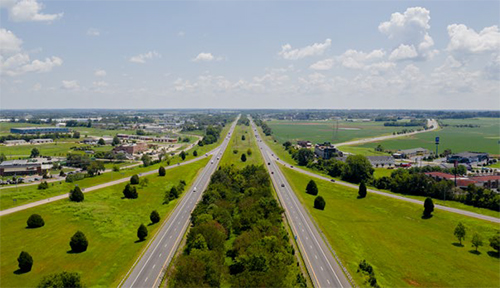 WHY CHOOSE TECH IN CLARKSVILLE?
A History of Success
Among the 52 companies that call the CMC Industrial park home, are mainstay household names such as LG Electronics, Bridgestone Metalpha, Hankook Tire and Google, bringing investments totaling $2.4 Billion to the community over the last decade.
Economic Prosperity
There are no signs of slowing down for Clarksville – in fact, USA Today recently named Clarksville a top city for job growth during the pandemic. With population growth reaching 24% over the last decade, it is no surprise the area was featured as a top city for migration – with more people moving to Tennessee than any other state in 2020!
A Diverse Ecosystem
A young community full of opportunity, with a median age of just 29, Clarksville is home to over 50,000 active-duty soldiers and their families – and was ranked 9th among all (MSA's) in the US for Economic Strength by Area Development in 2019.
New development is thriving
The community recently broke ground on a $130 million Multi-Purpose Event Center in the heart of downtown with an additional $50 million, 4-acre retail development planned nearby – And an additional 40,000 sq. ft. Conference Center is in development with hotel & office space, retail and dining options.