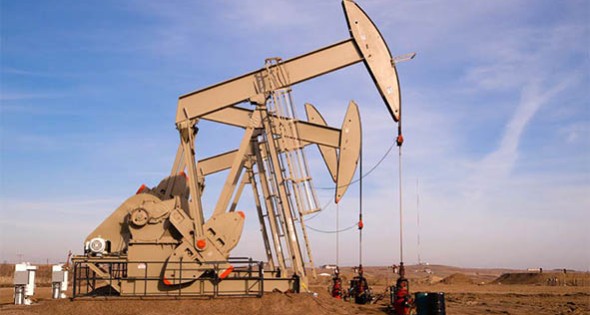 NORTH DAKOTA: Friendly People, Endless Opportunity
05 Nov, 2018
Business incentives, government accessibility, and workforce performance, combined with North Dakota's favorable position as one of the lowest cost states for operating a business, are driving companies to establish operations in North Dakota. Other factors include friendly people, incredible national parks, clean air, low crime rates and a strong sense of community.
Oil and agriculture are two reasons the state has such a healthy economy. New drilling techniques have allowed for the exploitation of the Bakken Shale in western North Dakota. According to toughnickel.com, oil companies are having difficulty keeping up with demand. Industries that serve the growing communities in the oil field are having trouble maintaining an adequate staff. There are reports of truck drivers making close to six-figure salaries and people working at fast food outfits making $12-$15 per hour to start. North Dakota is home to 91 dairy farms producing 38 million gallons of milk generating $68 million in sales. The state is the leading producer of sunflowers boasting 38. 4 million acres of farm and ranch land.
North Dakota's technology-based business sector is another targeted industry for growth. The state's IT industry contributes significantly to its overall economic strength since it is connected to virtually every industry across the state.
North Dakota is one of six Federal Aviation Administration (FAA) UAS test sites that conducts research to determine how to best integrate UAS into the national airspace. The FAA certified the Northern Plains UAS Test Site as the first site ready for operations in April 2014.
The University of North Dakota (UND) supports a ground based, ganged phased array radar system capable of sensing manned or unmanned aircraft within North Dakota. UND is also a world leader in aerospace education, UAS operations and safety. The university offers one of the most established UAS undergraduate programs in the nation.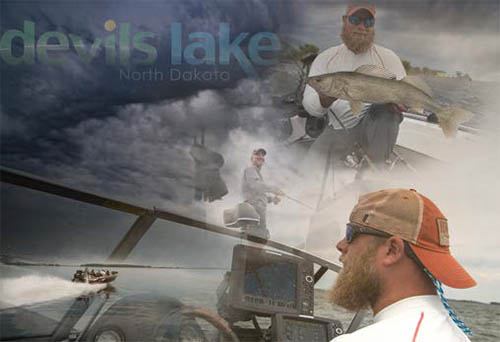 Expanding in the Aerospace industry? Devils Lake, ND is ready
Over the last decade, North Dakota has made significant investments in the Unmanned Systems (UAS) industry resulting in impressive growth. Direct investments in securing the Northern Plains Test Site Authority http://www.npuasts.com/ Research North Dakota grants and the Grand Sky UAS Industrial park http://grandskynd.com/, along with indirect investments in undergraduate and graduate degree programs, have enabled North Dakota to become an industry leader. Utilizing its impressive UAS infrastructure as well as natural assets, e.g. agricultural and energy production, North Dakota is well situated to maintain its position on the top of this growing industry.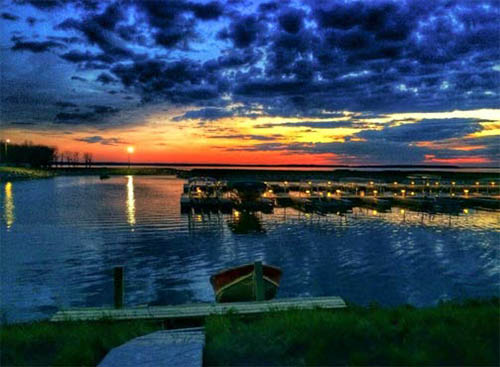 The Devils Lake Region of North Dakota gives companies working in the UAS industry a competitive advantage due to its close proximity to the Grand Sky UAS Industrial park and the Northern Plains Test Site. It also has a close working relationship with Camp Grafton, the North Dakota National Guard training area with over 12,000 acres of maneuver area and weapons ranges. UAS is seen as a catalyst for economic growth and development in and around the Devils Lake region and Forward Devils Lake Corporation (FDL) is ready to help any company or organization with their relocation needs to the region. Devils Lake has two industrial park options with Highway, Rail and a Regional Airport offering regularly scheduled commercial flights as well as private airplane access. Lake Region State College offers Precision Agriculture training and also offers customized industry specific training.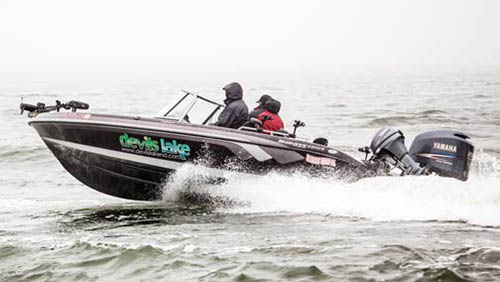 The Devils Lake region https://www.devilslakend.com/ is committed to making the investments, implementing the strategies and bringing the resources together that will allow rapid implementation of unmanned or remotely piloted aircraft, ground and/or maritime systems companies electing to work in the area. The Forward Devils Lake Corporation is dedicated to helping companies prosper in the growing UAS industry.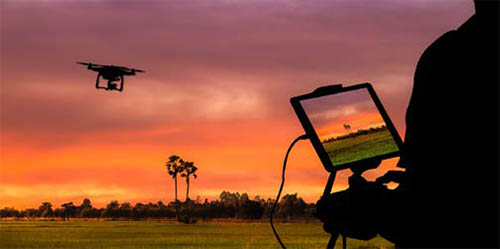 The Devils Lake Region offers the best balance of employee work/life atmosphere, a renowned fishing and hunting destination is literally in every resident's back yard, with excellent schools and an unparalleled quality of life. Devils Lake offers 100,000 acres of world class fishing with over 387 miles of shoreline. The City of Devils Lake is a progressive growing community with a re-vitalized downtown, affordable housing and thriving health/retail options.