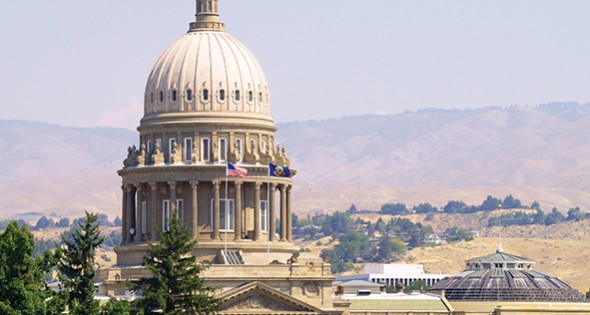 Utah: Creating a Young Labor Pool for Economic Growth
17 May, 2017
By Lori Culpepper
Utah has been honored with many accolades in recent years, including everything from having the country's most attractive city (Salt Lake City) and the favorite mountain town (Park City) to being named a top state for starting a business and a fastest growing tech state.
It also has one of the most diverse economies in the nation and is growing quickly for a stable and sustainable economic environment.
Utah was recognized by The Pew Center on the States as the "Best Managed State in the Nation." A fiscally conservative legislature has worked with the Governor over the years to establish a well-managed and progressive governmental platform that provides predictability in spending, tax policy and a business friendly climate.
Major industries throughout the state include tourism, mining, agriculture, manufacturing, information technology, finance and petroleum production.
Utah consistently ranks among the nation's leading states for the percentage of its population 25 years and older who have completed high school. Researchers and administration collaborate on technology commercialization and other business-building projects. The University of Utah, Brigham Young University and Utah State University are among the top schools in the nation when it comes to creating start-up companies based on university research. Regional institutions such as Utah Valley University, Salt Lake Community College, Weber State University and Dixie State University all have active business incubation facilities that provide students with the opportunity to assist and learn about growing and running a business.
Utah Regional Sidebars
By Rachel Hamilton
Cedar City
Cedar City is located near the southwest corner of Utah along Interstate 15, and the community of about 30,000 has built up a lot of positive momentum, according to Danny Stewart, economic development director for the Cedar City Corporation.
That momentum can be seen in an announcement from Mueller Industries, which has purchased a vacant plant to begin manufacturing copper tube products. The project will create about 125 jobs. "Mueller is big for us," Stewart says.
Three other existing companies are expanding in Cedar City: PVC pipe manufacturer Charlotte Pipe, retail-store décor company Décorworx and food container manufacturer Genpak. Cedar City will add roughly 260 jobs from these expansions over the next eight years, according to Stewart.
One new support for workforce in Cedar City is the Utah Aerospace Pathways program, which will complete its first school year operating in Iron County School Districts at the end of this trimester.
High school seniors study aerospace curriculum for the first trimester, transition to Southwest Applied Technology College for the second trimester, and then finish up with a trimester internship with aircraft component manufacturer MSC Aerospace. Their subsidiary, SyberJet, builds the SJ30 long-range light jet in Cedar City.
"Our workforce has really turned out to be a strength," for Cedar City and Iron County, says Stewart. "We educate a lot of regional kids and ship them out to where the jobs are. […] The existing population is kind of deceiving; we have people who want to move back if there's available employment."
The area is big in tourism and offers "a paradise of outdoor activities" says Stewart. The driver for tourism, though, is the Utah Shakespeare Festival, which "moved into its new $40 million arts center last summer" and "brings over 140,000 patrons to Cedar City" yearly.
City of Orem
The roughly $500 million University Place project in Orem is now moving on with its second phase of development. "Building number two is breaking ground this year," says Ryan Clark, economic development division manager for the City of Orem.
University Place sits on about 100 acres and includes an enclosed mall of over one million square feet and now "they're transforming the [parking lots] into structured parking," which Clark explains will free up the acreage needed for 600,000 square feet of Class A office space in addition to housing.
Orem is located on Interstate 15 about 40 miles south of Salt Lake City. It is difficult to tell where Orem ends and Provo begins, as Clark says. University Place is about five minutes away from both Utah Valley University (UTU) in Orem and Bingham Young University (BYU) in Provo.
Synthetic diamond manufacturer U.S. Synthetic, high-end blender manufacturer Blend Tech, table and chair manufacturer Mity Lite and x-ray and optics technology manufacturers Moxtek are the four largest manufacturing businesses in Orem, says Clark.
The Salt Lake area, from Augden in the north "down to south of Provo" is a "big technology corridor," and "startup and entrepreneur hot spot," and Orem is no exception, Clark says. "That's really one of the most exciting things about the economy here, the startup culture."
"Everybody talks about quality of life," Clark says, "but here in June or July, you could be on the golf course or out on the ski slopes in the same day."
Utah is a pro-business state, according to Clark, who cites Workforce Services as evidence. "The state has set them up; they are a free tool to be used to help businesses fill workforce needs." They can provide tax incentives and reimbursements for on-the-job training.