Biotech and Pharmaceutical Industry
18 Nov, 2019
BY: DAVID HODES
It's a dynamic world in biotech and pharmaceuticals, always on the move and always in the news (though not always in a positive way) in part because of the aging of the Baby Boomer population that requires more pharmaceutical interventions, but also because of the innovations that are coming fast and furious as the Internet of Things (IoT) continues to have a major influence.
It's a huge industry. Statista, a major market data portal, notes that the top five biotech and pharmaceutical companies in the U.S. based on revenue in 2019 are Cardinal Health Inc. ($143.53 billion); Johnson and Johnson ($81.33 billion); Pfizer, Inc. ($53.66 billion), Novartis ($50.21 billion) and Merck and Company ($44.37 billion). All are dependent on not only the performance of their current drug offerings, but the research and development to create new pharmaceuticals.
To help cost-effectively discover those market-leading drugs, there has been a flurry of mergers and acquisitions.
According to a 2019 study by the EY, a global health sciences and wellness industry leader division of Ernst and Young, life sciences mergers and acquisitions (M&A) activity totaled $198 billion in 2018, as life sciences companies focused on building therapeutic scale and optimizing their portfolios.
Additionally, the uncertain return on investment and the rapid pace of technology change mean life sciences companies may prioritize digital alliances in favor of M&A in 2019.
For example, Cardinal Health acquired msscsripts in April, a company that delivers patient adherence and engagement solutions through an innovative, easy-to-use mobile and web-based health management platform.
Cardinal Health also acquired Medtronic's Patient Care, Deep Vein Thrombosis and Nutritional Insufficiency business for $6.1 billion in mid-2017.
Johnson and Johnson acquired Actelion Ltd, one of the leaders in science and medicine of pulmonary arterial hypertension for $30 billion in cash in June 2017.
The EY study determined that, as life sciences companies look to develop innovations that satisfy increasingly empowered health customers, they must accelerate their deal-making agendas on two fronts: the creation of focused business models and the acquisition of disruptive, data-centric capabilities. According to the study, the acquisition of these digital capabilities will become increasingly important as new digitally savvy entrants disrupt the larger health ecosystem and life sciences companies' business models.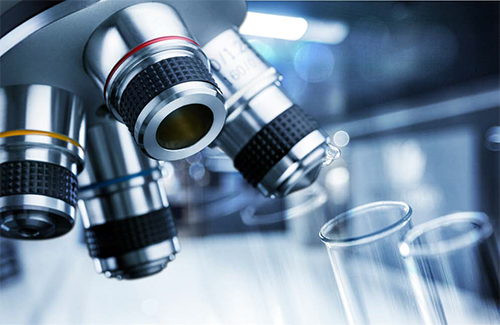 Even the smaller markets are getting deeper into biotech in hope of growing strong clusters for the larger health ecosystem banking on their current biotech assets.
One example is Vacaville, California, home to around 100,000. Genentech has been there since 1994 operating one of the world's largest biotechnology plants. "We have well over 2,000 employees in the biotech sector here," Tim Padden, economic development manager for the City of Vacaville, says.
"We are now in the process of creating a biotech initiative, with a blueprint of incentives for businesses we want to attract to Vacaville, such as medical devices manufacturers."
Vacaville sits between and works closely with two large major public universities – the University of California-Berkeley and the University of California-Davis. Vacaville's local community college, Solano Community College, is one of just a handful that offers a four-year biotech degree.
Vacaville also has 1,300 acres of vacant land for industrial development. "One of the things that we are looking into is creating incubator space with Solano to get some program underway to help startup companies," Padden says. "Because once you get the talent to come and work here, it's like watering the plants. They stay here and grow here."
For more information about companies mentioned in this article, visit: https://www.ci.vacaville.ca.us/departments/economic-development