Posted on September 24, 2015 by Natalie Morin
When you're standing in a sweaty, crowded subway with your arms glued to your sides, or when your legs start to cramp from sitting in bumper-to-bumper traffic, you probably wish there was a more convenient way to get where…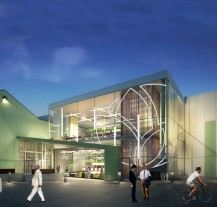 Caption: AeroFarms corporate headquarters and world's largest indoor vertical farm in Newark, New Jersey. Rendering: AeroFarms
By David Hodes
Organizations change the status quo of city cores.
"I am not in this to build a farm. I am in this to change the world"
That's David Rosenberg, CEO…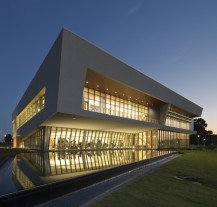 Caption: The Auburn University Recreation & Wellness Center honors the distinct architectural character of Auburn's campus while creating a new hub for personal, social and physical well-being.
Photo: Courtesy of HOK © Brad Feinknopf
By Mark Kleszczewski
Developments show no signs of slowing as spending increases.
One of the…
By Rachel Duran
Hubs assist the "dots" in connecting with each other.
The re-emergence of America's downtowns is luring talent to once again work in, live in and play in these sections of town. In the middle of it all are co-working spaces and hubs, where entrepreneurs…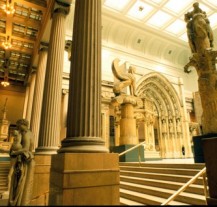 Pittsburgh's Carnegie Museum of Art
Image: Carnegie Museum of Art
By Rachel Duran
Cultural assets attract well educated and creative talent to regions. 
Much has been written about the transformation of Pittsburgh and Allegheny County, Pa., since the 1980s when the steel industry left town in droves, leaving…