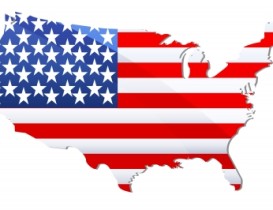 How well are your employees living the American Dream?
Is the promise of Brand America uniformly achievable…
By Rachel Duran
In Alaska, economic development officials have made the development of the state's natural resources priority No. 1. The attraction of an automobile assembly plant is not among the development opportunities the state is looking at. "I think we have such a tremendous opportunity based on our…
By Rachel Duran
Texas is such a large state, both in terms of land mass and population (25.6 million), it is a challenge to create a one-size-fits-all industry cluster strategy. Consider that there are 10 site selection regions in the state. Among those areas are Houston…
By David Hodes
Changes to come in the federal government and in budget adjustments for defense contracting are on the minds of economic developers in Virginia. "We recognize that we are very dependent on much of the income that is produced from those contractors and from the federal agencies that…
By Sharon H. Fitzgerald
New Mexico has enjoyed 10 straight months of job growth, and the state's international trade efforts "are showing incredible results," says Jon Barela, cabinet secretary for economic development. In fact, New Mexico exports were up 36 percent in 2011.
The administration of Gov. Susana Martinez…