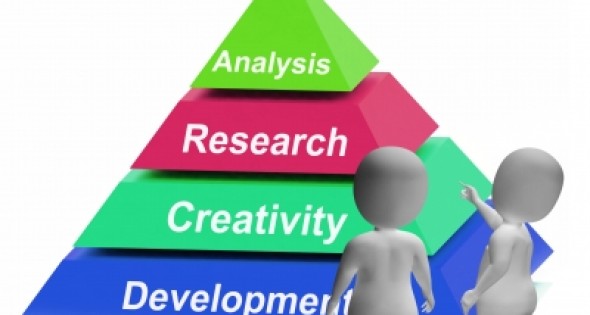 Massachusetts: Leaders in Trailblazing and Research
25 Feb, 2015
By Rachel Hamilton
Massachusetts's innovation economy is growing, says Gregory Bialecki, secretary of housing and economic development, Commonwealth of Massachusetts. The initiative is most exciting in pharmaceuticals and medical research and development.
Vertex Pharmaceuticals Inc., once a small Massachusetts startup, Bialecki says, developed a drug to treat hepatitis C when there had been nothing to treat it. They are now, he says, working on treatments for cystic fibrosis, a disease affecting the lungs and intestines, usually of young people.
"It's exciting to bring a new treatment — especially to the young folks that there was previously no hope for," Bialecki says, very proud that the source of hope "is coming out of Massachusetts."
The innovation economy was begun in 2003, directed by what is now called the Innovation Institute at Mass Tech. The initiative has created about 100,000 jobs since 2003, and made an estimated 850 strategic investments. The initiative covers many STEM-related businesses, but includes entrepreneurs, creative businesses and others pioneering in their fields.
Much of the innovation economy "activity tends to be clustered around the greater Boston area," Bialecki says, while "manufacturing is […] the leading industry sector in many regions of the state outside of Boston."
The innovation economy includes companies like LogMeIn, Inc. out of Budapest, a provider of technology, systems and network solutions, which announced a $37.7 expansion that will create 450 new jobs in Boston.
"The whole state has been seeing an economic recovery since the recession," Bialecki says. He adds that "the No. 1 reason businesses want to locate in Massachusetts is probably" the educated workforce and plethora of "great colleges and universities."
Energy efficiency is a big part of the innovation economy. "We are the No. 1 state in energy efficiency," Bialecki says. "Much of that success is new companies applying new tech to help residents and businesses to convert wind power and solar power for their electricity needs and become more efficient."
Down to Business

Massachusetts employers finance the Workforce Training Fund, which was enacted into law in 1998 to help Massachusetts businesses train current and newly hired workers, and grants of up to $250,000 are available to qualifying businesses.

Sales tax rates are 6.25 percent in Massachusetts, placing them within the lower half of sales tax rates in the United States.

Businesses owned by women make up 29.8 percent of Massachusetts firms, slightly above the national average of 28.8 percent of firms around the country.

The Massachusetts Economic Incentive Program allows qualifying biotechnology and medical device manufacturing companies that create at least 10 qualifying jobs in one calendar year to receive an incentive payment equal to 50 percent of the salaries for the eligible jobs multiplied by the applicable Massachusetts income tax rate of the new employees.
Industries and Innovations
"There is of course a renaissance in American manufacturing," Bialecki explains. "That's also been happening in Massachusetts. That's been exciting to see."
The Economic Assistance Coordinating Council approved 18 projects for the Economic Development Incentive Program (EDIP) in December 2014, seven of which were in manufacturing.
GE Healthcare, a R&D company in the health care and pharmaceuticals field, is also one of the projects to receive funding from the EDIP. The company announced it will be locating its headquarters in Marlborough, a $21 million investment that will create 220 new jobs.
The biotechnology cluster in Massachusetts stretches from Cambridge to Baystate Health in Springfield, and the University of Massachusetts (UMass) in Amherst. Baystate forms the western campus of Tufts University School of Medicine, and UMass has leading programs in six areas of bioscience research.
Plastics manufacturing is well-represented in Massachusetts. Easypak LLC in Leominster was one of the manufacturing projects approved for EDIC funding. The company is investing $7.5 million to expand an existing facility, which is running 24 hours per day at full capacity.
Western Massachusetts has a plastics cluster that includes Universal Plastics Corp. that manufactures products using thermoforming, and Plastic Packaging Corp., which manufactures food storage containers using injection molding. UMass supports plastics research and offers an internationally-respected polymer sciences program.
Western Massachusetts is also home to Smith & Wesson, the largest handgun manufacturer in the United States.
Talent and Education
Massachusetts already has an educated workforce. "Forty percent of adult workers have a bachelor's degree or higher," Bialecki explains. "That's a great thing and has been an asset for the state.
"We have a great pipeline of college educated talent, but not an equally talented middle-skills pipeline," Bialecki continues. The college educated talent comes from such prestigious universities as the Massachusetts Institute of Technology, Harvard University, UMass, Boston University and Northeastern University.
Vocational high schools and technical colleges have been the focus of the joint attention of Bialecki and former Gov. Deval Patrick for the last five years, Bialecki says.
Lynn Vocational Technical Institute has recently received a capital grant of more than $101,000 for new equipment to train students in precise machining, a much-needed skill in the Massachusetts workforce. Lynn is located on Massachusetts Bay, roughly halfway between Boston and Salem.
The Advanced Manufacturing Collaborative (AMC) awarded nearly $2 million total in grant funding to five major advanced manufacturing training and hiring entities around the commonwealth.
Former Gov. Patrick established the AMC in 2011 to bring together manufacturers and educators and other entities to work on industry-identified priorities such as funding programs to improve talent pools.
The AMC also extended $400,000 to rebuild the precision manufacturing training program Smith Vocational and Agricultural High School in Northampton; the project is supported by more than 25 regional manufacturing and workforce leaders and the Franklin-Hampshire Regional Employment Board, and will serve high school students and adult learners.
Support for bioscience research has not been neglected in the commonwealth either. The Pioneer Valley Life Sciences Institute in Springfield is a joint research partnership between Baystate and UMass; the whole life science cluster reaps the benefits of the Massachusetts Life Sciences Act, which represents a 10-year investment of $1 billion and was unveiled in 2008.
Assets
In a state that prides itself on its innovation economy, high-speed Internet is important, so the Massachusetts Broadband Institute (MBI) was created to ensure that the commonwealth would get what it needed.
The MassBroadband 123 network built by MBI extends fiber-to-the-home and fiber-to-the-premises services throughout central and western Massachusetts, consisting of more than 1,200 miles of fiber-optic cable. MassBroadband 123 also operates its own 4G LTE wireless network.
Western Massachusetts's hidden tech cluster owes much to its access to MassBroadband because the cluster consists of more than 1,900 virtual companies that do business over the Internet.
Boston is famous for its port, which is large and active. "We went to Panama to better understand the Panama [Canal] expansion," Bialecki says. "We are making plans to improve our terminal facilities as well." The Panama Canal expansion is scheduled for completion in 2016.
The Port of Boston is one big player in exports, which have been healthy in Massachusetts. Computers and electronics accounted for $7.3 billion of the $26.8 billion in exports from Massachusetts in 2013.
Boston Logan International Airport now offers nearly twice as many international flights as it did five years ago, Bialecki says.
"We've made some significant investments in Logan Airport," he says, explaining that many of the international flights are now direct flights to destinations in the Middle East, South America and eastern Asia and flown using "the new Boeing Dreamliner that works well in our airport," Bialecki explains.
Boeing's Dreamliner 787 family of planes is notable for their combination of fuel-efficiency, speed and passenger comfort.
The Massachusetts Bay Transportation Authority is undergoing an improvement project of a total of about $1.3 billion that includes upgrading MBTA facilities, building a new factory to manufacture subway cars to add to existing fleets and to replace the oldest cars in the Orange Line from 1969.
The factory will be on 40 acres in Springfield, and CNR Changchun Railway Vehicles will build the cars. Bialecki says new neighborhoods are being built around public transit stops, making the city easier to navigate and attracting new residents.
Outdoors and Recreation

Each April, the Minute Man National Historical Park near Concord hosts a Patriot's Day celebration, a commemoration of the first battle of the American Revolutionary War on April 19, 1775, which includes reenactments, ceremonies and parades.
Lifestyle
Massachusetts has a program to make more of its cities, not just Boston, good neighborhoods to live, work and play, which Bialecki says is working — especially when combined with the increase in new, high-quality innovation economy jobs.
"According to the census last year, Massachusetts added population at about the same rate as the United States," Bialecki says. He explains that the population had grown more slowly than the national average for over two decades. Even though the state is geographically small, it has the 15th largest population, Bialecki says.
Massachusetts is the sixth most popular destination for international travelers, Bialecki says, and the commonwealth has a goal to attract even more visitors.
"We plan to double the size of our convention center, a $1 billion expansion project," Bialecki says, explaining that the expanded center is expected to attract more international conferences and conventions and increase Boston's clout as a hub for international economic development. The expansion also includes building hotels near the convention center.
Massachusetts is home to five professional men's sports teams. These include the Boston Celtics (NBA), the New England Patriots (NFL), the Boston Red Sox (MLB), the Boston Bruins (NHL) and the New England Revolution (NSL).
More Info
Massachusetts Housing and Economic Development
Western Massachusetts
Illustration by Stuart Miles at Free Digital Photo.net