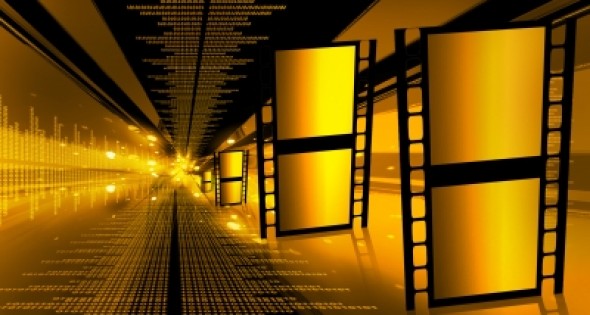 Georgia Renews and Diversifies; Film Industry Emerges
29 Sep, 2014
By Rachel Hamilton
"We are seeing a lot of activity — projects coming to fruition, companies moving in. It's been very exciting," says Brian McGowan, executive vice president and COO, Metro Atlanta Chamber. Actor/director Tyler Perry announced a $100 million studio expansion in Atlanta on August 8 of this year, which McGowan says is projected to create 8,000 jobs.
Several projects are in the works for the Atlanta area as well, including millions of dollars in improvements, expansions, and innovations along I-285 and Highway 400, says Yvonne Williams, president and CEO, Perimeter Community Improvement Districts (CIDs).
The CIDs are a group of districts that use commercial property taxes paid voluntarily by commercial property owners to assist in improving the transportation and infrastructure projects in the Atlanta and greater Atlanta areas.
The Georgia Department of Economic Development saw 259 expansion projects for the fiscal year ending in June 2014, and 60 percent of projects in Georgia in 2013 came from expansions in existing industries, says Jennifer Nelson, director of existing industry and regional recruitment, Georgia Department of Economic Development.
"We're really diverse," says Terry Schwindler, economic development director, Putnam Development Authority. "There's not one strong thing all over Georgia. Existing industries are really starting to bounce back from the recession. We have a high quality of life, and we're close to big cities without being in one. Manufacturing is coming back too, between high tech and software development."
Down to Business
Georgia's Film, Television and Digital Entertainment Tax Credit is good for a return of 30 percent of money spent on production and post-production in the state, for qualifying projects spending $500,000 or more.
Georgia has a flat corporate income tax rate of 6 percent statewide.
Georgia offers a Job Tax Credit to qualifying businesses for up to $4,000 in annual tax savings for each new qualifying job created for up to five years.
Georgia levies no state property taxes on inventory held in warehouses, and many counties levy no local property taxes as well.
Industries and Innovations
"We have seen some trends, like consistent growth in manufacturing," Nelson says, highlighting the automotive industry and back office work. "Companies located in Georgia to be part of Kia's supply chain." Kia and its suppliers are located mostly in the western portion of the state, and she says they continue to expand.
For example, Hanil E Hwa Interior Systems of Georgia, a manufacturer of automotive parts in LaGrange, announced a $5.5 million investment in June that will create 80 new jobs.
"They were already here, but could locate any place in the world. They chose to stay and expand here in Georgia," Nelson says.
The payment processing industry is growing, especially in and around Atlanta, Nelson notes. "Those companies employ nearly 40,000 people," she says, adding that First Data and NCR both are headquartered in Georgia.
Aalto Scientific, a medical diagnostics company, is moving its headquarters and production facilities from California to Putnam County, Ga., before the end of this year, Schwindler says. AUDIT MicroControls is also moving here," she explains. They manufacture instruments that monitor quality control for medical diagnostic devices.
The two companies will be located on the same campus, and create 80 jobs, a few of which will be filled by existing employees from California. The jobs will largely be high-paying ones like "chemical engineers, biochemists, lab techs and office support staff," Schwindler says.
"The movie and TV business is booming in Atlanta," McGowan says. Tyler Perry is not the only person filming in Georgia. "We also have Pinewood Studios," McGowan says. Pinewood is a London-based company. "They did the James Bond films and Transformers. They're also building a new studio complex in the region. There were 158 TV shows and feature films shot in Georgia in 2014," with The Hunger Games and The Walking Dead as two of the larger projects.
Schwindler says cabinet makers, and manufacturers of specialty countertops and fireplaces "and all kinds of upscale items for homes," are located in and around Putnam. Lake Sinclair is their more prosperous area, "with many gated communities with million-dollar homes," she explains.
The infrastructure and medical facilities that the Perimeter CIDs support has helped them keep the headquarters of Cox Enterprises in Sandy Springs in the Atlanta metro area. "They've been a corporate icon here," Williams says.
In the Atlanta area, McGowan says the key growth industry clusters are film and TV, bioscience, and health IT. "There are 16 to17 Fortune 500 companies headquartered here," he adds. Those include Coca-Cola and Delta Airlines.
"Agriculture is a large part of Georgia's economy and the backbone of our state," Nelson says, adding that the largest concentration is in the southwest corner. "We're seeing a lot more innovation and technology being developed within that particular sector."
Some changes in existing agriculture are helping areas pull out of the recession and prosper. "We used to be known as the dairy capitol of Georgia, but in recent years, many of the dairy farmers have switched over to beef cattle," Schwindler says of Putnam County's agriculture.
"The one thing that I think Atlanta does very well and is not known enough for is innovation and entrepreneurship," McGowan says. He cites the city's business and social innovations, such as its being the "birthplace of the civil rights movement," and the base for "global nonprofits that are changing the world" such as Habitat for Humanity International and MedShare International.
"Lots of companies founded here have changed their industries," he continues. Of note are diverse companies such as CNN, The Home Depot, and Spanx Inc.
Talent and Education
The Georgia Quick Start Workforce Training Program helps make Georgia's workforce one of the reasons why companies choose Georgia, Nelson says. CNBC ranks Georgia's workforce No. 1 in the nation. "We're very proud of that. Georgia Quick Start is a training program for companies growing or moving, and it's administered through the college system."
"It's very nimble and based on the needs of the company," McGowan says, adding that recently, "President Obama mentioned Georgia Quick Start as an advantage" for the state.
Not only is the workforce highly skilled and easily trainable, but it is also easy for them to get to work, especially in the Perimeter CIDs. "Workforce is not a problem for us," Williams says, adding that companies "like the multimodal [transportation] choices; their workers are not always stuck in traffic in cars because they have those other choices."
"This region is blessed with 66 colleges and universities, and we have 275,000 students within this region," McGowan says of Atlanta. "Our higher education system is really driving the growth of a lot of these companies and industries." He mentions Georgia Tech as one of the country's top engineering schools, and notes that Georgia is among the top 10 in the nation in number of workers with a bachelor's degree.
Putnam County's schools are more rural, but "We turned our K-12 school system into a charter school system," Schwindler says. They have also begun construction on a new building for their College and Career Academy, which she says will offer career pathways in welding, construction, HVAC, plumbing, and health sciences and is scheduled to be finished in 2015. "That will be creating the [future] pipeline for companies like Aalto and AUDIT," she adds.
Assets
One of Georgia's biggest assets is the Hartsfield-Jackson Atlanta International Airport in Atlanta.
"Our airport is the busiest airport on the planet," McGowan says. "You can get anywhere in the world from Atlanta, and you can reach 80 percent of the U.S. population within a two hour flight of Atlanta."
The public transit in the city and the Perimeter CIDs — streetcars and direct rail access — helps make it easy to get to and from the airport, Williams adds. The Perimeter CIDs have also helped renew Atlanta "from disconnected, suburban, bland with big-box retail" to a "Fortune 500 urban center" that is "anchored by restaurants, shopping, and transportation choice," she explains.
"We have the ability to attract other types of companies that want to be engaged in the destiny of Atlanta and how it is connected to different points like Savanah," Williams continues. "Pulling goods along those transport systems is very important."
The Port of Savannah is Georgia's largest port, and "It's the fourth-largest and fastest growing container port in the U.S.," McGowan says. The port is currently being deepened in anticipation of the greater opportunities for post-Panamax shipping with the improvements to the Panama Canal. "Our region is a logistics hub," McGowan continues, citing the rail lines and interstate highways running though the state. Interstates 16, 20, 80 and 85 all converge in Georgia.
Rock Eagle Tech Park has just opened in Putnam County, as well; it is now the home of Aalto and AUDIT, and there are 130 acres left, Schwindler says.
Outdoors and Recreation
Chattahoochee Bend State Park protects five miles of riverfront in an oxbow bend of the Chattahoochee River, and visitors can enjoy hiking, angling, photography and boat access to the river.
Lifestyle
Even Georgia's lifestyle is diverse, Nelson says. "There's so many different communities here. They might have something related to history, to natural resources, the mountains."
History in Georgia is largely of the Civil War and the civil rights movement, but Georgia is also attractive for its modern city life.
The Perimeter CIDs of course have "very strong quality of life initiatives," Williams says. These include sidewalks to make the city walkable, and a centralized park system to eventually connect corporate campuses and parks around the whole Perimeter area. The project is in its initial planning stages, but the idea is to optimize the use of the land for the environment and the health of the citizens. "I believe this is going to be the wave of the future [for city planning and development]," Williams says.
The Atlanta Falcons football team is building a $1.3 billion stadium set to open in 2017. "It's going to be the most unique stadium when its built; it is going to break all the rules," McGowan says. Major League Baseball's Atlanta Braves are also building a $700 million stadium.
Georgia is newly home to the College Football Hall of Fame, and the newly opened National Center for Civil and Human Rights which houses the Morehouse College Martin Luther King, Jr. Collection. "It will be an international site for peace relations," McGowan says.
More Info
Georgia Department of Economic Development
Perimeter Community Improvement Districts
Illustration by renjith krishnan at Free Digital Photos.net