ILLINOIS: Midwest Powerhouse
02 Oct, 2019
According to the Illinois Department of Commerce & Economic Opportunity the state's $693 billion economy makes it an international center for global commerce. Foreign Direct Investment accounts for nearly 251,000 jobs in the state, making up more than 5 percent of the private-sector workforce and ranking Illinois fifth among the states. Its major industry sectors include clean energy, information technology, advanced manufacturing and financial services. The state is home to Thirty two Fortune 500 companies and global brands, including Boeing, McDonald's, Allstate, Caterpillar and Kraft Foods.
Illinois has a major presence in many critical areas of economic development:
Business Services
Illinois houses the headquarters of international exchanges CME Group and the Chicago Board Options Exchange as well as major international companies that make the state a global center of financial and business services. The financial services sector employs more than 367,000 workers, and business and professional services another 926,000 workers.
Advanced Manufacturing
Illinois has evolved into an advanced, technology-driven enterprise with significant clusters in advanced materials, machine and metal parts fabrication, aerospace and pharmaceuticals. Nearly one-half of the state's 5.6 million workers are professionals, skilled technicians, craftspeople or machine operators, and major manufacturers include Boeing, Caterpillar, John Deere and Navistar.
Education
Illinois features two Top 25 engineering schools – University of Illinois and Northwestern University – and other top-flight higher education institutions include the University of Chicago, Loyola, DePaul, Illinois State, Northern Illinois and Southern Illinois.
Agriculture
Illinois feeds the world, with its 75,000 farms covering nearly 76 percent of the state's total land area to produce commodities like soybeans, corns, hogs, beef cattle and dairy products. The state's farms also make it a leader in biofuels, including ethanol and soybean-based biodiesel. In total, the agricultural output is more than $20 billion annually. Some of the world's most well-known food producers are in Illinois, including Archer Daniels Midland, Cadbury Adams, Del Monte, General Mills, Heinz Kraft and Sara Lee.
Energy
Illinois has become an innovator in clean energy technology, which includes emerging as a leader in advanced battery technology and storage thanks in large part to the presence of two major federal laboratories – Fermi and Argonne. Meanwhile, most coal produced in Illinois is exported to other states and countries, and the state is the largest refiner of petroleum in the Midwest. Wind energy is burgeoning industry with big wind farms at EcoGrove (Stephenson County), Mendota Hills (Lee County), Rail Splitter (Logan and Tazewell counties) and Twin Groves (McLean County), and Illinois corn is used to produce more than 40 percent of the ethanol fuel used in the United States.
ILLINOIS: ARLINGTON HEIGHTS
………………………………………………………………………..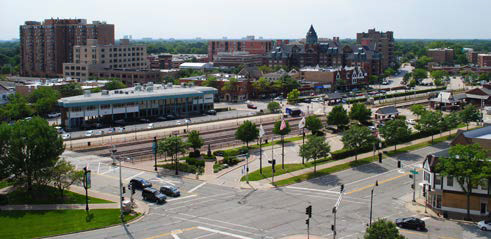 Arlington Heights is a community approximately 76,000 residents strong, making it one of the largest municipalities in the Chicago area. As such, Arlington Heights offers all sorts of recreational opportunities, from 50-plus public parks and facilities and the Metropolis Performing Arts Centre to the Arlington International Racecourse, one of the premier horse racing tracks in the country.
Arlington Heights offers businesses just as much as it offers its residents, notes Business Development Coordinator Michael Mertes. "We have about five million square feet of first floor commercial/retail space, five million square feet of office space, and five million square feet of industrial space," he says. "That's really something that makes our community unique and a good place to conduct business."
That's one of the many reasons why so many major companies have a presence in Arlington Heights, like HSBC, Northrop Grumman, Mitsuwa Marketplace, and The Daily Herald, one of the country's 75 largest newspapers by circulation. With so many different industries calling Arlington Heights home, community leaders continue to target a diverse array of businesses and industries—especially those that could build upon its current offerings, such as retailers, restaurants, healthcare, warehousing, and manufacturing, Mertes says.
To help attract new companies, Arlington Heights boasts over 50,000 workers that are highly educated and diverse and easy access to highways, railways, and airports—not to mention serious advancements in its residential, commercial, and industrial arenas. "We just approved nearly 400 new housing units, which will include 40,000 square feet of commercial space, in our thriving downtown," says Mertes. "In addition, we have another 1,000 new housing units, approval of a new 60-unit boutique hotel, and a new 330,000 square foot industrial spec building. It goes to show the diverse investment we have going on in our community."
ILLINOIS: CREST HILL
………………………………………………………………………..
Crest Hill is tucked in the middle of larger communities in the Chicago metro area, and it's taking full advantage of the fact it is an area with room to grow. "What really sets us apart is that we have opportunities here that aren't available in the surrounding areas," adds the city's Community Development Director Scott McMaster.
Situated in Will County just 33 miles from the Chicago Loop and home of nearly 21,000, Crest Hill's strategic location in the I-80 and I-55 corridors makes doing business here easy. Its industrial park houses numerous companies, including Rich Products Corporation, a Frito-Lay distribution center, and two trucking companies, Old Dominion and Dayton Freight. A recent highlight for Crest Hill has been the addition of an Amazon Sort Center. "The addition of Amazon immediately brought in approximately 500 to 600 new jobs, and just two short years later and that is up to 1,000," adds McMaster.
Beyond Amazon, Crest Hill has seen an incredible influx of new business in the last two years. In 2018, more than 500 new jobs were added in the city and 51 new businesses opened. "That's the biggest increase I've seen since I've been here," McMaster says. "In 2017, we had 33 new businesses, and in 2016 there were 24. So the numbers we achieved last year were a huge jump."
In looking for future growth, the city recently purchased 19 acres on which to develop a city center, and developers have already been asking about the surrounding lots for retail and restaurant space. "We're focused on trying to bring experience to Crest Hill," McMaster says. "The focus has shifted from retail to more experience opportunities and restaurants. We're working to zero-in on things that will keep residents here or bring visitors in from outside the city."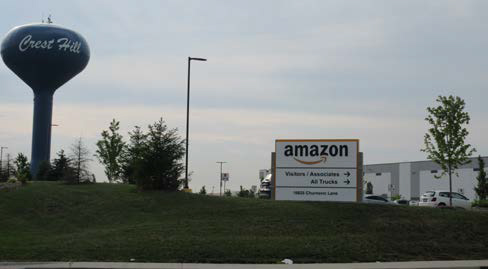 One thing that will please residents and attract new ones is the city's quality of life. In the last few years, Crest Hill's median home sale price has increased, and the city has been recognized as one of the up-and-coming places in the area for families. "We have a lot in the works right now that in the next three to five years is going to change the landscape of our community," McMaster says. "We all want to see Crest Hill thrive and succeed, and we are on the right track for a lot of growth."
ILLINOIS: MARSHALL
………………………………………………………………………..
There's a beautiful red brick courthouse at the center of Marshall, Illinois, where Abraham Lincoln once practiced law. And there's a 16-foot wooden gavel in it. That's right: 16-foot, the world's largest. There are also 40 statues of lions scattered around town (the high school mascot) and 25 historic murals. In so many ways, the City of Marshall (pop. 4000) embodies the best of small-town Americana, but with a unique style and spirit all its own. But don't let all the charm fool you. This place is fully engaged in the economy of the 21st Century.
The Marshall economy has always been heavy on agriculture. But there's also high-tech here. Local industrial giant AGI Yargus combines the two at their 150,000 square foot facility, where they produce custom blending and conveying equipment for industrial and fertilizer applications.
But it's not all agribusiness. ZF Active Safety and Electronics, the area's largest employer, is among the world's leading producers of automotive safety electronics and is an integral part of ZF's leadership in the production of automotive camera technology. No ag, here. Just good, "new-fashioned" advanced manufacturing.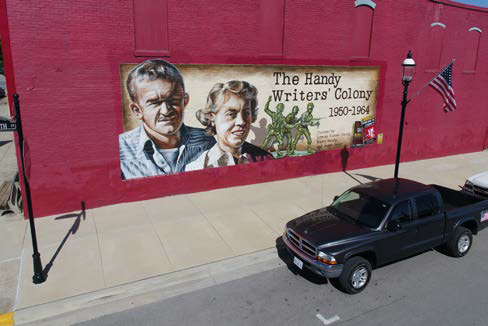 According to Jennifer Bishop, Director of Economic Development for the City, this is by design: Manufacturing is always a point of emphasis for growth, she says. But it's not the only one. "Our main focus right now is probably retail," she explains. So, more diversity coming…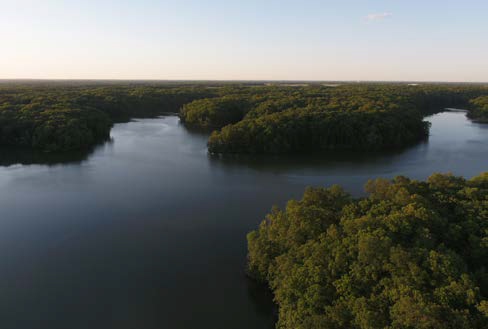 Marshall residents represent a capable, educated workforce, who cherish their quality of life, whether it's swimming in the city pool, cheering-on the home team, or painting another lion sculpture. And nearby Lincoln Trail State Park and Mill Creek Park combine to provide over 4000 acres of natural beauty and recreation, including swimming, fishing, and boating.
ILLINOIS: VANDALIA
………………………………………………………………………..
Vandalia is home to lots of history: it served as the second capital of Illinois, and it houses the oldest Illinois State Capitol building, where Abraham Lincoln began his political career. And while it's a city steeped in history, it's always one well positioned for growth.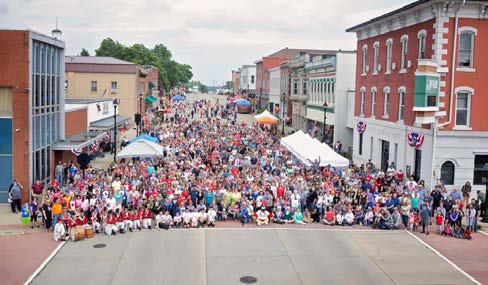 Situated on I-70 about an hour east of St. Louis, Missouri, Vandalia is easily accessible. Logistically, the city offers access to a number of Midwest interstates, and it's served by CSX-Short Line and Pioneer Lines. A highlight of the city is its city-owned industrial park, which sits conveniently close to interchange 61. The city also boasts up to 120 shovel-ready acres with land incentive packages currently available. "We have multiple sites and buildings available for development," says the city's Director of Economic Development Amber Daulbaugh. "We have a lot of land that can be developed, and we're willing to work with companies to help them achieve what they need to come here."
Numerous businesses have taken advantage of the city's logistical set up. Octo Chem—a sample fulfillment company— is headquartered in Vandalia, and other major employers in the city include Fayette County Hospital, Vandalia Correctional Center, Walmart, and Val Seal, a manufacturing company. "We can accommodate a lot, whether it's manufacturing, industry, warehousing, logistics, call centers—we've got the space that companies need," says Daulbaugh. "Those are the sorts of companies we're always looking to recruit."
Helping the city recruit new businesses is also the fact it offers a quality workforce and is dedicated to continue building upon that local workforce. Community and city leaders are working to link high school students with Okaw Area Vocational Center and Kaskaskia Community College and local businesses through the Vandalia ONE Workforce Development initiative, which was started in 2018. Students attending Vandalia Community High School can receive dual credits at Kaskaskia Community College and receive the needed certificates and degrees to go to work for local manufacturers or the local hospital.
Tourism also plays a prominent role in Vandalia, as the city's Statehouse attracts an average of 30,000 visitors per year. Other local attractions include the Fayette County Museum and Garden, the National Road Interpretive Center, Old State Cemetery, Lincoln Park and the life-size Lincoln Statue. Vandalia also features recreational opportunities for visitors and residents alike, such as the 660-acre Vandalia Lake, which features 12 miles of shoreline, and six parks that total 60 acres of green space. "We are surrounded by and grounded by an agricultural presence," Daulbaugh says. "Along with that, because we are just off I-70, we are also close by anything anyone could want to do."
This year, the city is celebrating its bicentennial, and it's looking forward to the continued progress of the near future. "A lot of development is happening here, and it's being initiated by people in our community," Daulbaugh says. "That community pride is only going to enhance the city and move it forward. I think it's going to provide opportunities, enhance the quality of living, and provide even more great experiences for our residents and tourists.".