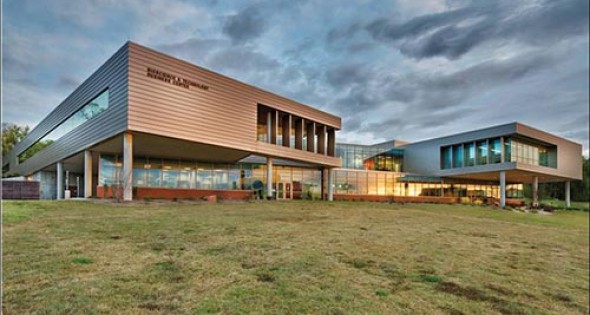 Kansas: A bold new vision with Road Map 2.0
31 May, 2016
Building on the success of the past four years, Gov. Sam Brownback is laying out a "bold new vision" for the next four years with his Road Map 2.0. According to Gov. Brownback, "59,000 jobs is a good start, but we can do more." His second term goals call for 25,000 new jobs per year in hopes of 100,000 total over the course of the next four years. His administration plans to keep the tax burden low for small businesses while aggressively marketing Kansas to U.S. companies as well as continue to manage its policies that support key industries like advanced manufacturing, Bioscience, professional services, agri-business, renewable fuels and wind energy.
Kansas recently has seen the lowest employment rate in 14 years while wages have increased by approximately 10 percent. The state has always "fed the world" via its production of wheat, beef and dairy products, but it also offers energy with oil, gas and ethanol, as well as renewables. Agribusiness continues to be a significant base while new industries have found success. Wichita is one of the major global aviation hubs in the world. Companies such as Cessna, Beechcraft, Bombardier Learjet and Spirit AeroSystems are a strong part of the aviation economy. Additionally, the bioscience industry is taking root as seen by the development of the National Bio and Agro-Defense Facility and the Kansas City Animal Health Corridor–offering a high concentration of animal health interests.
The state plans to continue to invest in programs that strengthen its economy. The Johnson County Gateway project will improve transportation infrastructure and access to key areas, including BNSF Intermodal and Logistics Park that distributes product from Kansas. The Technology Transfer Program at Wichita State University has played a pivotal role in connecting private sector jobs with higher education. The Great Plains Industrial Park in Parsons offers a valuable location for companies. Additionally, Kansas is investing in the bioscience research and development community in order to provide more jobs and capital investment within the state.
The auto industry has a strong foothold in the state with General Motors production of Chevrolet and Buick lines in the Kansas City area. Numerous suppliers and affiliated industries continue to thrive, given the General Motors investment in the community.
Like most states, Kansas wants to make sure it has a strong workforce, and education is a big focus of the administration as well as for economic development across the state. The governor wants to make sure that in the next four years 85 percent of high school graduates have accomplished one of these three goals: earned an industry technical certification, plan to attend a higher education institution or will join the military.  Programs also support general school readiness for all levels of education.
Not only is Kansas ready for business, but it also aims to attract tourism and promote its unique quality of life. It plans to develop an Outdoor Lifestyle Center that will feature whitewater rafting, a high ropes course, zip lines and additional activities. Overall, Kansas continues to develop its infrastructure and traditional industries while providing a climate for new business growth.
Side Note 1
Lawrence, Kansas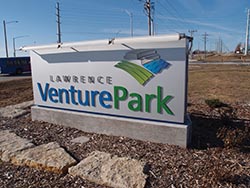 Economic development in Lawrence, Kansas, ranges from manufacturing to animal health, highway expansion to space exploration. In November 2015, Lawrence VenturePark, the city's newest industrial site, landed its first tenant with Midwest Manufacturing, a division of Menard, Inc. The company will build an industrial campus to support its retail store network while investing $25 million and creating more than 100 jobs. The project site will encompass 90 acres in the business park, which is located just off the new South Lawrence Trafficway, a multi-million dollar project that expands K-10 Highway. The project makes it even easier to get to the Kansas City metro area while connecting Lawrence to major interstate highways like I-70, I-35, and I-435.
"Lawrence is more connected than ever," said Brady Pollington, the vice-president of economic development for the Economic Development Corporation of Lawrence and Douglas County. "We're able to support a wide variety of economic development projects because not only are we located in the heart of the country, we also have manufacturing, technology, entrepreneurship, animal health, and more."
The Bioscience and Technology Center (BTBC), located on the west campus of the University of Kansas, is home to many of the businesses that make up the Animal Health Corridor, the largest concentration of animal health companies in the world. The 85,000-square-foot BTBC supports promising tech companies through providing highly specialized space, offering value-added business services and enabling crucial relationships. Currently, the BTBC is home to more than 34 companies that employ more than 180 people with an aggregated payroll of $10,000,000. One BTBC graduate company, Sunlite Science and Technology, was selected by NASA for its Small Business Innovation Research (SBIR) program. Sunlite manufactures UL-certified LED products that maximize current LED technology and continues to grow its product lines' manufacturing facilities.
Side Note 2
Food Industry in Leavenworth County
There are several food-related companies that have found Leavenworth County, Kansas a great place to operate.
Cereal Ingredients (CII) produces food particulates that add flavor, texture and color to baked goods and cereals. The expansion of CII in the Gary Carlson Business Park in Leavenworth, which was announced by Leavenworth County Development Corporation (LCDC) last year, is nearly complete. The $12.2 million, 81,000-square-foot expansion will double the size of the facility. The company is in the process of hiring for more than 40 new jobs.
Bob Hatch, Chairman/CEO of CII, stated, "We are extremely pleased with the cooperation and partnership of the Port Authority, LCDC and the city since we moved here. It is a very nurturing environment as evidenced by our continued growth and commitment to the community."
To accommodate the expansion, the Leavenworth County Port Authority (LCPA), which owns the park, offered 3.5 additional acres in the park in return for the added investment and new jobs through a five-year forgivable mortgage. LCDC Executive Director Steve Jack stated, "Cereal Ingredients is a model of how a small company can grow and for how economic development ought to work."
Great Western Manufacturing, located in Leavenworth, is a leading designer and manufacturer of custom industrial processing machinery. The company serves cereal grain processors, bakeries, and the pet food, plastics and chemical industries. Great Western recently added 15 new jobs and is in the process of adding 8,800 square feet to its building. Great Western is the oldest continually operating manufacturing company in Kansas and serves both national and international markets.
McDonald Marketing Service, located at the Loring Underground in southwest Leavenworth County, is expanding into the frozen food packaging business after operating as a wholesaler of packaged frozen foods to grocery stores in America's heartland. Frozen fruits, vegetables, quiches and dinners are among the items the company distributes to grocers within Kansas, Missouri and Nebraska. Two of the recognizable brands distributed to a variety of chain grocery include Birds Eye and Michelangelo's.
Cameron Industry, LLC, headquartered in Lansing, Kansas, manufactures donuts for six Daylight Donuts franchise locations that it owns. The company is in a growth mode and has added six headquarter's jobs in the past several months, bringing the total to 21 at the headquarters and an additional 20 throughout the Metro area. The company is also in the process of commercial build-out to add several more retail locations in the Kansas City Metro area on both the Missouri and the Kansas side.
Jack stated, "Employment growth has not been limited to food-related businesses. Total employment in the county has grown significantly over the past year." He pointed to factors such as the county being a part of the most central transportation market in the county; access to Kansas City International Airport, which is just 20 to 30 minutes from each of the communities in the county; the housing growth taking place in the smaller communities of Basehor and Tonganoxie; and access to labor as reasons for employment growth.
Access to 30 colleges, universities and professional schools, which are less than a mile away, are factors in maintaining a trained workforce. Also, the recent partnership developed between the Leavenworth school district and Kansas City Kansas Community College resulted in the new Pioneer Technical School, which opened in August 2015.