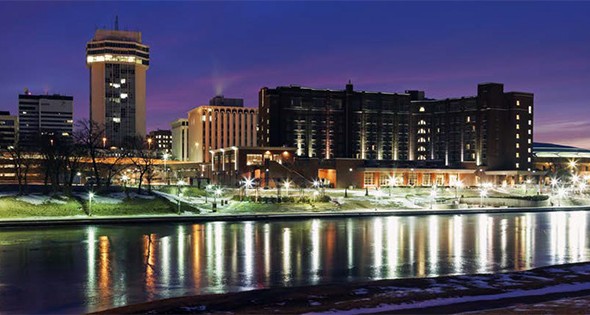 KANSAS: Innovation is the Norm, Not the Exception
02 Jul, 2018
Kansas has long been known as a progressive state whether it's in farming and food technology or aerospace advancement. With a population of 2.9 million, the Sunflower State has created a diverse industry base which includes bioscience, animal health, energy technology, aviation, advanced manufacturing and agriculture.
The Kansas legislature provided $130 million in financing for four major research facilities in food safety, security research, biomedical and aviation engineering as well as $13 million for improvements to the national institute for aviation research. This funding shows a willingness and intelligence by the state government to invest in education and research, which in turn creates a more intelligent workforce.
Wichita, Kansas, is called the aviation capital of the world with 43 percent domestic and 30 percent global general aviation produced in the city. For example, the count of Wichita-area employees for the following companies:
Cessna Aircraft Company = 12,017
Spirit Aerosystems Inc = 10,500
Hawker Beechcraft Corporation = 7,692
Boeing Integrated Defense Systems Wichita = 3,000
Bombardier Learjet = 2,540
The primary factors that summarize what Kansas feels like are its top qualities: amazing outdoors, low cost of living, excellent healthcare, and vibrant cities and culture.
Agriculture continues to be a huge part of the state's economy with the largest outputs being cattle, sheep, wheat, sorghum, soybeans, cotton, hogs, corn and salt. Eastern Kansas is part of the Grain Belt, an area of major grain production in the central United States.
Dodge City/Ford County
Dodge City, Kansas, is regarded as the Cowboy Capital of the world, and for good reason. The city and surrounding areas of southwest Kansas are well known as the world's largest beef production community, however, there is more to Dodge City than the cattle business.

The Dodge City/Ford County Development Corporation (DCFCDC), has worked tirelessly to ensure the area is not just a great place to find a job, but a vibrant, fun and energetic community says Joann Knight, Executive Director of the DCFCDC.
In a forward-thinking plan called Why Not Dodge?, the community's citizens voted in favor of a one-cent sales tax in 1997. "In the mid-90s felt that we really needed to bring a quality of life to our community and create facilities that would make people want to live, work, and play here," says Knight.
Since then, the tax has funded an array of amenities dramatically improving the area's profile and quality of life, such as sports facilities prompting sports tourism, the United Wireless Arena & Boot Hill Casino & Resort Conference Center, downtown revitalization projects and a $12 million water park.
Over the last 20 years, new industries, such as wind energy companies Horizon Wind Energy and Kansas City Power & Light, have planted roots in the area, while existing companies, like National Beef Packing and Cargill, Inc., have made significant investments, bringing new jobs and with them, new people. "We were doing a great job of getting employees in here but then they couldn't find a place to live," says Knight. In response, the DCFCDC has assisted developers to build close to 500 new homes with 200 units currently under construction over the last four years.
With all these factors in the community's favor, the question must be asked: "Why Not Dodge?"
Salina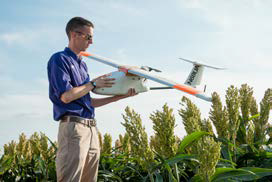 Located in the geographic center of Kansas, the City of Salina is blessed with an array of advantages for launching or expanding a business. With easy access to Interstates 70 and 35 and a regional airport with over 12,000 feet of runway, this community of close to 55,000 residents is an ideal starting point to reach millions of customers throughout the nation – and beyond.
The catalyst for the economic growth in Salina County is the Salina Regional Airport, owned and operated by the Salina Airport Authority. Located on the site of the former Schilling Air Force Base, the airport anchors Salina Airport Industrial Center and influences much of the community's economic activity.
"The airport authority is a major employer here," says Mitch Robinson, Executive Director of the Salina Economic Development Organization. "Approximately 70 percent of our industrial jobs are based in the airport authority area."
As a result, aviation is an important sector in Salina. One of the newest developments underway is in unmanned drone research through Kansas State University. The airport also offers daily flights to Denver and just began daily flights to Chicago as well, opening up many more economic opportunities for the area.
Quality of life is also a major focus of the Salina EDO, and Robinson says the community's leadership is working diligently to improve the quality of life especially in the city's downtown.
"The city has a very aggressive plan to improve downtown," says Robinson. "We currently have about $150 million worth of projects going on and getting ready to start that will change the face of downtown."