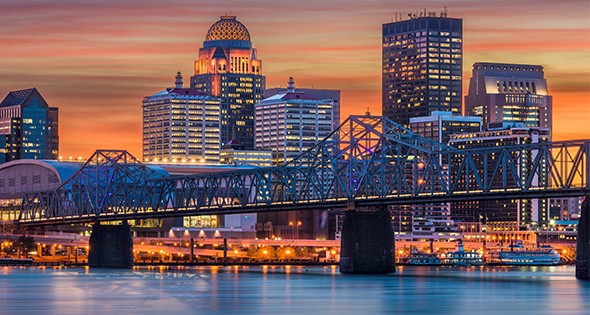 Kentucky: A Brighter Future
03 Jun, 2019
Blessed with an ideal location, a low-cost of living, and pro-business political leadership, Kentucky is poised to become the next industrial powerhouse on the national stage. Over the previous five years, the Bluegrass State has secured billions of dollars in new investment in a myriad of manufacturing sectors such as primary metals, automobile, and aerospace, bringing new jobs and increasing the quality of life to all corners of Kentucky.
Driving the economic bus in Kentucky at the moment is aluminum manufacturing. Used in everything from new construction to automobiles, the state's 189 aluminum related facilities now account for $2 billion of Kentucky's gross domestic product and more than 20,000 jobs throughout the state.
"Since the beginning of 2014 aluminum-related companies have announced about 100 new facility or expansion projects bringing in more than 3,100 well-paying, fulltime jobs," explains Jack Mazurak, Communications Director for the Kentucky Cabinet for Economic Development (KCED). According to Mazurak, one company in particular, NuCor Steel Gallatin, recently announced a $1.35 billion construction project of a plate manufacturing facility in Meade County, providing more than 400 high-paying jobs to this community located about an hour southwest of Louisville.
A right-to-work state with probusiness government leadership in Governor Matt Bevins, who also has significant experience in manufacturing, Kentucky is making a name for itself in aerospace/aviation and automobile manufacturing. Kentucky currently has 50 aerospace/aviation companies employing 18,000 people, and the largest Toyota manufacturing plant in the world is located in Georgetown, a facility that is still growing. In 2017, the Japanese automaker announced a $1.7 billion investment to produce the Camry model and recently announced further plans to build the RAV4 hybrid at their Kentucky facility as well.
Small business is also an important focus of the KCED, particularly in small and mid-sized cities. The state government has rolled out several initiatives, such as access to credit and loans for brand new startups, mentorship programs, and an innovative small-business investing program called Kentucky Opportunity Zones (kyoz.com), matching entrepreneurs with the right investors for their business. "We have completely revamped our entrepreneurial system," says Mazuarak, "working with the best partners to accentuate those strengths and to help entrepreneurs get to the resources that they need."
KENTUCKY: PIKEVILLE
Between the 130,000-square foot East Kentucky Expo Center, Pikeville Medical Center, a thriving retail district, and recreational opportunities in destinations like Jenny Wiley State Park and Kingdom Come State Park, Pikeville has long served as the regional hub of Eastern Kentucky. "Pikeville has a quality of life that rivals anywhere," says City of Pikeville Manager Philip Elswick. "We embrace our arts and culture and are Appalachian proud."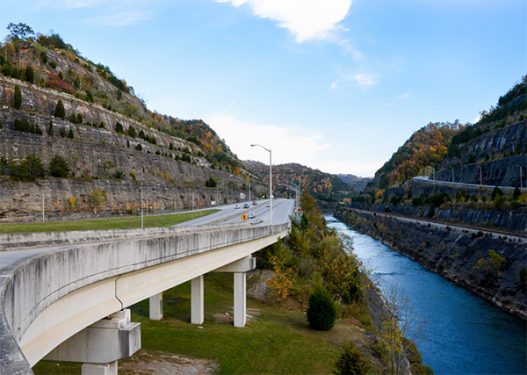 Not only has it been voted as one of the best livable small towns, but Pikeville is also in a state that's consistently ranked high on the list for a low cost of living and lower overall cost of doing business. That's why many companies choose to do business in Pikeville, such as SilverLiner, a premier tanker manufacturer that opened up in the Kentucky Enterprise Industrial Park earlier this year. "We're proud to have them here, and we're hoping to recruit other industries to support them," says Elswick.
The city is a major partner in workforce development with Big Sandy Community and Technical College, which provides focused workforce education specifically for SilverLiner with its welding program. It offers a nursing program for Pikeville Medical Center as well. "The college is getting ready to open a new broadband technology education center that will offer fiber optic technician training," adds Elswick. "Students in the program can become certified fiber optic technicians."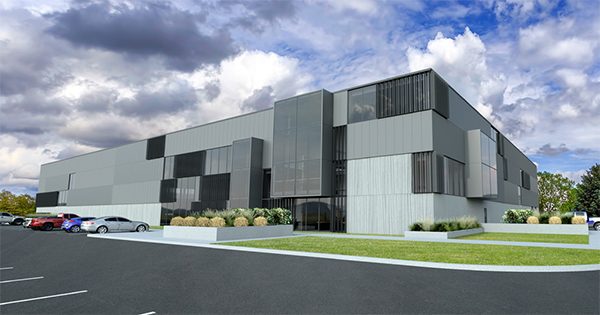 In addition to workforce training and educational opportunities, Pikeville features a welcoming and investment friendly business climate. The city has more than $50 million invested in the Kentucky Enterprise Industrial Park. "The Park is shovel ready for any business interested in locating there," Elswick says. "Additionally, the city is committed to downtown retail development through adoption of a very robust incentives program."
Relocating to Pikeville is made even easier as the city sits at the intersection of four interstate-quality highways— U.S. 23, U.S. 119, U.S. 80, and U.S. 460—and it's one of the busiest rural intersections in the state with more than 38,000 cars passing through daily. Pikeville also has the Pike County Regional Airport and is in close proximity to rail yards, including CSX's Shelby Yard. "Within 600 miles of Pikeville you can reach 51% of the U.S. population," Elswick says. "Pikeville is in a great location for any industry, and that's one of the many reasons why I see it continuing to grow.
KENTUCKY: SOUTHWESTERN KENTUCKY
Southwestern Kentucky is built for business. The area has approximately 50 different manufacturing facilities across its three counties that employ around 6,600 employees. Included in that are automotive suppliers like Toyoda Gosei Automotive Sealing KY, a Walmart Distribution Center, and food-related companies like Continental Mills and Siemer Milling Company. Also included are major international brands that have chosen to locate to Southwest Kentucky as well. Of its 50 different companies, 16 are international, including T.RAD North America, Martinrea, and Douglas Autotech Corporation. "We have a diverse presence here from all over the world," says Southwestern Kentucky Economic Development Council Executive Director Mark Lindsey. "Of those 16 companies, nine of them are Japanese, so we have a strong Japanese presence here too."
There are numerous reasons why so many industries are choosing to call Southwestern Kentucky home. It has a pro-business climate and a well-trained workforce as the area is certified by the Kentucky Work Ready Program, the most comprehensive, innovative Work Ready Program in the country. In addition, the region offers Gateway Academy and Todd County Career Institute, which both teach high school students trades and manufacturing skills. Beyond that, businesses have a constant pool of potential laborers from nearby Fort Campbell. Each month, approximately 450 ex-servicemen and women leave Fort Campbell looking for jobs. "There's constant entry into our local workforce, which is a huge benefit to our local companies," Lindsey says.
Ease of transportation also sets up Southwestern Kentucky well. Most major U.S. cities are within a day's drive from the region via its three interstates. Southwestern Kentucky has mainline service from CSX International as well. "While we have an airport here, we are also just 60 miles from Nashville and its airport," Lindsey says. "That proximity to a major U.S. city sets our area up nicely."
Also adding to the region is its low cost of living—Sperling's Best Places says it's 13.7% less than the U.S. average—and shorter commute time (eight minutes less) than the national average. Quality of living is also enhanced with many recreational opportunities, from hunting and fishing to boating, hiking and golf. The region is also home to one of the top tourist destinations in the state, Land Between the Lakes National Recreation Area, and the brand new 52,000-square foot Hopkinsville Sportsplex. "Our counties have a small town feel with so many things to do," Lindsey says. "We're always looking for more industries to recruit here, and we have sites prepped and ready to go."