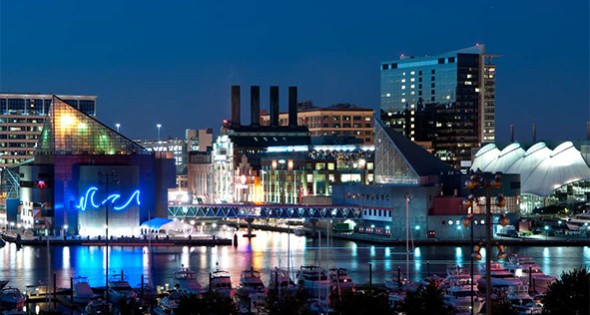 Maryland: Open for Business
11 Jun, 2018
The great State of Maryland which got its name from King Charles's wife Queen Mary in the 17th century has been a thriving hub of economic activity since its inception. Its central location at the heart of the eastern seaboard places it in close proximity to the nation's capital as well as one third of the nation's population.
The Port of Baltimore is the nation's leading Roll On/Roll Off Port with immediate access to both I-95 and I-70, two of the busiest interstates in the country.
Statistically speaking, Maryland has had 31,000 new business starts since 2015, housing sales are up over 11 percent, unemployment is down and tourism is up.
Nearly 40 percent of Marylanders hold a bachelor's degree or higher, and training/retraining opportunities are abundant at top Universities like Johns Hopkins and The University of Maryland.
The Maryland economy is home to such diverse industries as Marriott International, Dunlop Footwear, McCormick, the Sun Automation Group and Emergent BioSolutions, among many others.
In terms of incentives, the state offers funding programs like the Maryland Economic Development Assistance Authority Fund (MEDAAF) which provides below-market, fixed-rate direct assistance to growth-industry-sector businesses. The Partnership for Workforce Quality (PWQ) provides matching training grants and support services for small and mid-size manufacturing and technology companies. There are also various tax credits available which help reduce costs and give more working capital to expand.
Maryland is one of the most diverse states in the union with rich coastal farmland; a thriving seafood industry; and aerospace and defense, along with mountains and streams for hunting, fishing, biking and hiking galore.
Aberdeen
Located immediately off I-95; bisected by U.S. 40 and next-door neighbor and namesake of one of America's largest electronic, communication, IT and medical research platforms, Aberdeen Proving Ground (APG). The City of Aberdeen has an extraordinarily diverse manufacturing, technology, distribution, automotive, and federal contracting business community. To sustain and improve upon unbridled growth and twenty-first century opportunities, the City recently adopted an updated Development Code. They have also introduced a completely new slate of economic development business incentives and made major revitalization efforts to its Transit Oriented Development Area.
Aberdeen's revised Development Code establishes new land and building uses along with development standards that enhance opportunities for innovative construction or redevelopment. The code contemplates opportunities to blend residential, business, and commercial uses fostering greater economic and social benefits to the community.
They are advancing our competitive edge by introducing new incentives for growth and development. Adding to their already existing Enterprise Zone and Facade Improvement Grant, their tool kit now includes specifically focused Business Improvement Tax Credits along with a Water and Sewer Area Charge Waiver aimed to stimulate economic activity in those areas. As with many leading edge initiatives, Aberdeen now stands as the only municipality within Harford County, Maryland to offer these programs.
With attention on their Downtown, the Transit Oriented Development Area was created to encourage traditional and innovative transportation systems to operate across the area while creating a healthier, walkable transit area for businesses and residents. As the Aberdeen business and population grows, coupled with thousands of soldiers and civilians at APG, plans are on the table for the City's MARC Train Station to transform into a Multi-Modal Transportation Center.
Make their home your opportunity. From finances to facilities, the Aberdeen Department of Planning and Community Development is here to help with everything you'll need to make Aberdeen your next business site. Aberdeen is truly a "Home of Opportunity."
Calvert County
Calvert County is southeast of Washington, DC, between the Patuxent River and Chesapeake Bay. It is Maryland's smallest county by land mass, but it is home to the state's only nuclear power plant and Dominion Energy's Cove Point liquefied natural gas (LNG) plant. Dominion recently invested roughly $4 billion to add the capacity to export LNG at the facility and the project was completed in 2018.
"We are also proud of our Patuxent Business Park (PBP), home of a Dominion warehouse and offices," says Kelly Robertson-Slagle, director of the Calvert County Department of Economic Development. The park is the county's only designated commerce zone and offers a number of tax credits and incentives for qualified projects.
"We are actively and aggressively seeking tenants for PBP," Robertson-Slagle says, "and have shovel-ready options available." Because PBP is close to both Dominion and the nuclear plant, she says, any business looking to serve either of them would be in a prime location.
Naval Air Systems Command is just south of Calvert County across the Patuxent River and many of the county's defense contractors work in support of this federal facility. Target industries include information technology, unmanned air vehicles, advanced manufacturing, energy and tourism, says Robertson-Slagle.
Calvert County enjoys an excellent quality of life and is an extremely attractive region for tourists. "We're so close to the nation's capital, but we're a world away," says Robertson-Slagle. "With the Chesapeake Bay, museums, friendly people and a variety of outdoor activities, Calvert County is the ideal place to work, live and visit."
Featured Sites Listing
Calvert County offers businesses proximity to the Washington, D.C., metropolitan area in a small-town package. With outstanding incentive and loan programs, abundantly available properties and access to airports, an educated workforce and excellent educational facilities, Calvert County is Maryland's best option for business relocation and expansion.
Their Department of Economic Development is poised to support your business relocation and expansion efforts with personalized service, innovative incentive and loan programs, online resources and a welcoming community.
Patuxent Business Park
Their premier business location, Patuxent Business Park, is Southern Maryland's first comprehensively planned business campus designed to match Calvert County's much sought after quality of life. It is also a Calvert County Commerce Zone, a designation that extends tax credits to qualifying new and expanding businesses.
Available Properties
For a full listing of their available properties, visit online at Calvert Prospector.
Fast Track Permitting
They can help get your project "shovel ready" as quickly as possible by accelerating the development process and reducing the county's turnaround time for development approval.
Their job is to make your job of site selection easier. What can they do to help you today?
Carroll County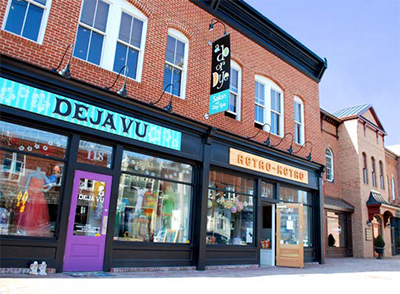 Centrally located within the Baltimore-Washington, D.C., metro area, Carroll County, Maryland, could be the perfect mix of everything. Historical home to Francis Scott Key (and the last surviving signer of the Declaration of Independence), this agriculturally developed community sits just below the Mason-Dixon Line – driving distance from Philadelphia, Richmond and New York – with 140,000 acres of cultivated farmland and 250 years of diversified thinking.
While retaining its top-five national ranking for Agricultural Preservation Commitment, Carroll County has made measurable strides in recent years to expand its economic interests, particularly in technology and manufacturing industries; professional and business services; trade and transport; utilities and construction; health services; and education. In the last two years, the County has created more than 1,500 jobs.
"We have an emerging technology sector and a solid manufacturing tradition that blend with our rural heritage," says Jack Lyburn, Director of Economic Development. "We're in close proximity to major metropolitan areas, yet we enjoy a large landscape of agricultural property. We can leverage the easy commute to metro areas for businesses who want to be close, but not necessarily in, major markets."
Quality labor is another reason why companies report choosing Carroll County.
"We've attracted major manufacturers who have specifically credited the local workforce as a reason for locating in Carroll," Lyburn says. "As part of one of the 25-largest metropolitan regions in the United States, we boast access to a large concentration of scientists, engineers and computer professionals."
Carroll County also offers customized commercial incentives for companies looking to relocate to Carroll, including low property taxes; low real-estate costs (in outlying metropolitan areas); fiscally conservative policies (resulting in excellent bond-rating scores); the Job Creation Tax Credit Program; Gateway Renovation Tax Credit Program (to promote revitalization along Finksburg MD 140 commercial corridor); Property-Assessed Clean Energy Financing Program (PACE); job training; in-kind services; and Industrial Revenue Bonds (IRBs).
Outside its business advantages, Carroll County has been recognized for its "Quality of Life" attributes, earning national and state rankings in health, safety, education, and parks and recreation.
"Because of our convenient location to metropolitan areas, we attract residents seeking an affordable alternative to 'city' living," Lyburn explains. "We attract young families who are looking for a safe environment with a quality public education system. We have one of the lowest crime rates and highest ranked public education systems in the State."
After high school, numerous world-class colleges and universities can be found within an hour's drive, including American University, Johns Hopkins University, Loyola College, Hood College, Georgetown University, Howard University, United States Naval Academy, St. John's College, Maryland Institute of Art, and Gettysburg College.
Tourism is also a growing industry in Carroll, largely because of the County's deep roots in history in agriculture. Special attractions include The Civil War Driving Tour, The Barn Quilt Tour, The Wine Trail, and The Maryland Wine Festival®, entering its 35th year in September at The Carroll County Farm Museum. Quaint shops, antique stores, and local restaurants lining Main Street are also popular with visitors.
Cecil County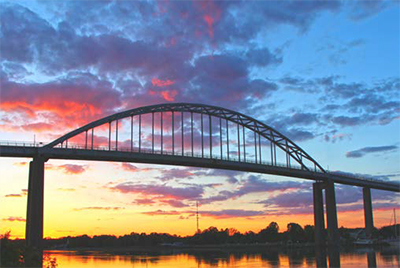 Cecil County's desirable Mid-Atlantic location on the I-95 corridor in northeastern Maryland has made it one of the region's most sought after business locations. In addition, being less than an hour from downtown Philadelphia and downtown Baltimore and providing over 200 miles of shoreline along the Chesapeake Bay make it a great location to live and play, as well. Cecil County's strategic location offers businesses overnight access to markets of over 90 million people and approximately one third of the nation's effective buying income. Key employers include a host of world-class companies such as General Electric, IKEA, Orbital ATK, Restoration Hardware and W.L. Gore. Cecil County continues to draw interest from prospects representing a diverse industry base due to the county's skilled, capable and available workforce.

Recent Distribution & Logistics Momentum at Principio Business Park
Over the past 18 months, Cecil County has seen considerable growth across all of its industries. The Distribution & Logistics sector has seen particular momentum. Since December 2016, committed to new projects at Cecil County's Principio Business Park. In that time, these companies have either built or begun construction on buildings totaling 4.5 million square feet and $500 million of investment, which will create nearly 2,000 jobs for the region.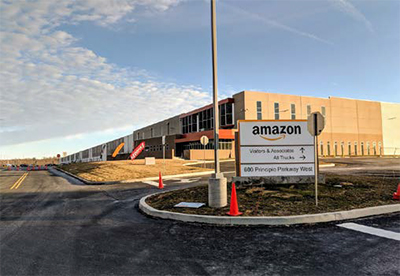 The Principio Business Park currently has 1,200 acres and will expand to over 6,000 acres in the coming decade. Principio's availability of land and access to I-95 have made it one of the premier industrial markets on the East Coast.
Recent Growth in Advanced Manufacturing and Agriculture
Further proving Cecil County's diverse industry base, great strides have been made recently in two very different high-tech areas. Orbital ATK, which will become part of Northrop Grumman in June 2018, has a large manufacturing presence in Cecil County. The company's Elkton plant focuses on
propulsion systems and looks to become a hub for hypersonics and the next gen shuttle program in the future. Growth of these programs in Cecil County could mean the creation of 150 new engineering jobs.
In addition, Warwick Mushroom also has significant growth plans. Owned by Phillips Gourmet, the Warwick Mushroom plant in the southern part of Cecil County is the largest single-site mushroom farm in the Western Hemisphere. With complete computer automation to program every aspect of the mushroom-growing cycle, Warwick also bills itself as the most technologically advanced farm in the Western Hemisphere.
With a diverse industry base, a strong regional workforce pulling from two metro areas, and its location in the middle of the East Coast, Cecil County's economy is expected to continue strong growth in the near future.
Dorchester County
Known as the Heart of the Chesapeake, Dorchester County, Maryland, boasts more than 1,700 miles of shoreline, creating excellent opportunities for outdoor recreation, boating, fishing and more. Surrounded by water, the county reflects the character and culture of those who are drawn to the area to create a prosperous, vibrant and sustainable community. Just an hour and a half from the Baltimore/ Washington corridor, close proximity to higher education, and a housing market that offers anything from waterfront estates to affordable apartments make this community attractive to business owners and entrepreneurs.
The landscape of Dorchester County truly defines its business community. Dorchester's largest industry sectors are agriculture and seafood, manufacturing, food processing, and hospitality. Local businesses include Amick Farms, Hoopers Island Oysters, Hyatt Regency Chesapeake Bay Resort, Rexnord, GKD, B&G Foods and Protenergy. Furthermore, Dorchester's Economic Development office is actively recruiting new business sectors to the area, such as F³ Tech (Farm-Fish-Food) that include advanced manufacturing and environmental sciences.
"Great things are happening in Dorchester County. Growth and confidence are on the upswing with thriving business expansions, active capital investment, and crowd-pleasing attractions," says Jeff Trice, Dorchester County Economic Development Director.
While the healthy business climate, proximity to quality education and affordable housing are all positive factors, Dorchester County's real attraction is the lifestyle. The community's small-town charm and abundant outdoor recreation draw thousands of visitors every year. "The IRONMAN Maryland and Eagleman Triathlons, Harriet Tubman Underground Railroad Visitor Center and Blackwater National Wildlife Refuge are just a few attractions Dorchester has to offer," says Trice.
These are just a few of the reasons why more and more people are choosing Dorchester.
Frederick County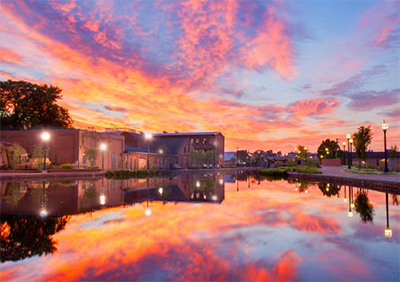 Widely considered one the most livable cities in America, Frederick, Maryland, is also a prominent community to do business. The region's entrepreneur-friendly climate, ideal location, and progressive leadership have turned Frederick County into a place where big ideas grow.
"We have about 3,500 businesses in the city that employ about 53,000 individuals," says Richard Griffin, Director of Economic Development for the City of Frederick. "We have more jobs in the city than we have workforce."
In fact, employment in Frederick County is forecasted to grow 32 percent through 2045, compared to Maryland's forecast of 28 percent. The county contributes $11 billion annually to the local economy, with much of that activity generated by the biotech and medical research community. More than 80 bioscience companies are based in Frederick County including worldwide leaders such as Lonza and Thermo Fisher Scientific and close to 40 biotech companies, such as AstraZeneca and the National Cancer Institute.
However, Griffin says Frederick's economy is not dependent a single sector but is varied and growing. "Our economy here is a very diversified economy," says Griffin. Manufacturing is also an important sector with companies like Stulz Air Technology and EDCO a manufacturer of advanced floor refinishing equipment.
The community has a higher millennial population growth rate than the Maryland and Washington metro area, a fact reflected in another important industry. "Frederick County leads the state in the combined number of wineries, breweries and distilleries," explains Griffin. Since 2015, distilleries have grown by 300 percent, craft breweries have grown by 125 percent, farm breweries have grown by 67 percent and wineries have grown by 27 percent.
Additionally, Frederick County is also home to the state's largest brewery, Flying Dog. Frederick County has won several awards, including Most Livable City from livabilty.com, and the Great American Main  street award from the National Trust for historic preservation, all proof that Frederick is truly one of the nation's great livable communities.
Harford County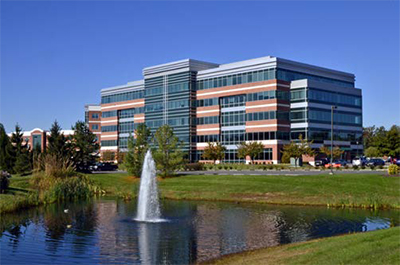 Strategically located among several of the largest and most important cities in America, Harford County, Maryland, is in the ideal place to work, live and do business.
"Harford County's location, highly skilled workforce, business-friendly environment and unparalleled quality of life," says Len Parrish, Director of the Office of Community and Economic Development, "offer the ultimate setting for growing businesses and families."
Business leaders will find an economic climate built for long-term success. With a low unemployment rate of 4.1 percent, the population of Harford County possesses a diverse collection of skills and work ethic suited for everything from manufacturing, government and military support, to cutting-edge technology.
The largest employer in the community is the Aberdeen Proving Ground, providing jobs to 24,000 military members, civilian personnel and contractors. The community also has a strong presence of companies in the manufacturing and distribution and e-commerce sectors, such as Frito-Lay, Sephora and Rite-Aid. "We have the industrial space available and in development for any company looking to expand its manufacturing and distribution options, along one of the busiest corridors in the United States," says Dickerson.
The county is also recruiting technology development and tech catalyst companies as well as looking to expand the healthcare industry throughout the area. The county's leadership is also interested in quality of life issues, and they believe one of the driving factors to be the health of its small-business community. The county provides this through enterprise zones offering tax incentives to businesses as well as other innovative programs such as the Harford Business Innovation Center and a community-driven workspace and collaboration center called The Groundfloor at Harford.
Kent County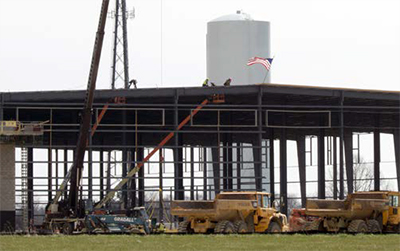 Kent County is a small, rural county in Maryland. It is surrounded on three sides by water, offering marvelous recreational opportunities and quality of life. It has some of the best agricultural land in the eastern U.S., making locally-grown vegetables and meats as well as blue crabs and other bounty from the Chesapeake Bay a culinary highlight. But it is technology— a County-wide optical fiber network with available gigabit (1000 megabit) internet service, a fully digital educational platform for all grades in the public schools—that makes Kent County truly unique in rural America.
The fiber network serves all County and municipal facilities, including the public-school system and public safety agencies. There are two commercial providers rolling out fiber to the home and to businesses, as well as several wireless internet providers that leverage the fiber backbones. Few urban areas in the country and virtually no other rural counties have such a wealth of choice—of providers, speeds, and prices. That makes the County not only attractive to businesses that can leverage fast internet access, but to the skilled employees such businesses will need.
The County's public schools offer Maryland's only full-day pre-school open to all students. Students are given a simplified laptop in kindergarten and move on to tablets and full laptops, which they can take home beginning in middle school (so they can access the digital platform evenings and weekends). The digital platform not only provides educational content–customized to the skills, vocabulary level, and needs of each child—but also frees teachers from lecturing and from administrative chores, so they can concentrate on helping individual students. Coding (writing apps and other software program) begins in sixth grade; by high school, students use their digital skills to assist local businesses and organizations. In effect, the digital transformation of learning in Kent County, now in its fifth year, is preparing students for 21st century jobs—and is again, virtually unique in rural America.
How did these changes come about in a small rural county with less than 20,000 inhabitants? One answer is strong and sustained political support from County Commissioners. Another answer is vision and leadership—on the part of the County's IT director, Scott Boone, and on the part of the Superintendent of the County's public schools, Dr. Karen Couch. A third answer is good timing, launching these initiatives when a local fiber provider was preparing to build out its network in rural areas and when the digital revolution in educational platforms was poised to take off. But the result is that Kent County finds itself uniquely prepared for coming sea changes in the way we live, learn, and work.
Montgomery County
Montgomery County, Maryland, leads the way for a diverse array of groundbreaking innovation from mapping the human genome and developing life-saving therapies to building premiere cybersecurity defenses. If it's on the forefront of technology, it's already happening here. Montgomery County is a global innovation center for major industries ranging from BioHealth and IT to cybersecurity, hospitality and small business. Montgomery County offers a prime, business-ready address in the bustling mid-Atlantic region.
Choosing Montgomery County is a smart business decision.
Grow here and find the nation's capital and its key decision makers as your next-door neighbors.
Find 18 major federal agency headquarters including the NIH, FDA and NIST, and dozens more in neighboring Washington, D.C.
Gain access to the Smartest Workforce where 57 percent of our residents have a bachelor's degree and 31% a post-grad degree – the highest in the nation
Lead the way in innovation through life science, IT, cyber and advanced manufacturing excellence
Welcome cultural diversity in a community where 1/3 of our residents come from other countries
Connect to three International Airports within 30 miles – from here, do business anywhere
Access top schools in the U.S. – 36 National Blue-Ribbon schools and 6 of the top high schools in the state are in this County
They also proudly support their large base of small and minority businesses helping them to grow. Montgomery County is firmly committed to local sustainability, state-of-the- art connectivity and excellent infrastructure. Business in the County thrives with their synergy of talent, resources and bold thinking.
To live, work and play, there is no better choice than Montgomery County. The MCEDC team is ready to assist with business and market intelligence along with connections to funding and incentives, the world's strongest talent pool, and the ideal location. It's a perfect location to live, work and play in a vibrant, diverse community. Find out how this County is ideal for business growth at thinkmoco.com.
Port of Baltimore
Not only one of the oldest ports in America, but one of the busiest, the Port of Baltimore is a juggernaut providing goods, jobs, and billions of dollars in economic impact for the state of Maryland – and beyond. The port, which was established more than 300 years ago, has evolved over time from receiving tobacco shipments in the 18th century, building ships for the U.S. military during World War II, to today handling bulk cargo from all corners of the globe"
Last year, the Port of Baltimore handled 38 million tons of cargo at its public and private marine terminals," says Richard Scher, Director of Communications at Maryland Port Administration. "That was valued at just $54 billion dollars."
The Port of Baltimore is one of Maryland's chief economic drivers, responsible for more than 13,000 direct jobs and close to 130,000 indirect jobs. With so much riding on the port's success, Scher says the Port of Baltimore's leadership has worked diligently to stay ahead of developments in the shipping industry, ensuring the port remains competitive on a global scale.
For instance, Scher says, the port was well-prepared for the changes in shipping after the expansion of the Panama Canal in 2016, allowing larger cargo ships to bring goods to the east coast.
"We were online with our deep channels and huge cranes back in 2013, so we have been welcoming those ships for a few years now," Scher says. "We have the ability to welcome even larger ships as they begin to transit through the canal.
"Our mission at the end of the day," Scher says, "is to bring cargo through the state of Maryland in a way that benefits our citizens."
Queen Anne's County
For every square mile in Queen Anne's County, there is a farm. It's a lush, leisurely landscape that sets the pace – and the bar – for other counties in Maryland, leading the state in staple crops like corn, soybean and wheat. For a small county graced with 500 working farms, that's really no surprise.
But the rest of the county is brimming with surprises.
As rich as the land itself, the lavish preservation of this sprawling colonial settlement reveals the splendor of towns steeped in centuries. Following the Chesapeake Wine Trail, the historical treasure of Kent Island (founded 1631), is matched only by its abundance in crab, oysters and other seafood delights, pulled fresh every day from surrounding Chesapeake Bay.
True to its history, Queen Anne's maintains its pastoral landscape – and the elegant charm of towns that predate this very nation. Quite the feather in its cap, considering its strategic coastal position and proximity to major metropolitan areas. Commuting distance to Washington, D.C., and Baltimore; driving distance to New York, Richmond, and Philadelphia – roads to international commerce stretch out from Queen Anne's County like spokes on a wagon wheel.
As the County continues to grow industrially, Queen Anne's landmark beauty is always faithfully reserved. For businesses, visitors, and locals, it's the perfect mix.
Queen Anne's County is known for its exceptional quality of life, and for its unique balance between suburban, urban and rural lifestyles.
The County is also seeking to expand opportunities in niche manufacturing, marine-related technology, and agricultural services technology. Financial incentives for companies in Queen Anne's County are plentiful and business-friendly, including the Economic Development Incentive Fund (EDIF), BRIDGE Fund, and Revolving Loan Fund for establishing vineyards and promoting new business.
Talbot County
Talbot County may be one of the smaller counties in the Free State, but the community's economic impact is far greater than its size indicates. The county boasts a population of a little more than 37,000. With a highly-educated workforce, ideal location, and to-die-for natural resources, this community is positioned for success.
Largely rural and located just 90 minutes from Baltimore and Washington D.C., Talbot County sits at the heart of Maryland's Eastern Shore. Delaware and the Atlantic Ocean lie to the east, with the Eastern Shore of Virginia to the south. The region's unspoiled rustic landscape and historic significance attract thousands of visitors each year, a fact that is not lost on the county's leadership.
"We merged economic development and tourism in 2016 with the understanding that tourism is economic development," says Samuel Shoge, economic development coordinator. Currently, close to 13 percent of the region's workforce works in the tourism industry, a segment responsible for contributing more than $200 million to the local economy.
"We really pride ourselves on our unspoiled landscapes," Shoge says. "We have more than 600 miles of shorelines, as well as pristine farms and beautiful waterfront communities."
The region's leadership is also interested in diversifying the local economy, working with Chesapeake College to develop training programs for the county's workforce. A portion of both the Town of Easton and Tilghman Island were designated as enterprise zones in 2017, providing tax incentives for business expansion. With more than 90 banks, insurance companies, and financial institutions in the area willing to invest, Talbot County is a perfect place to do business.
"In terms of getting access to capital," Shoge says, "Talbot County is second to none here on the Eastern Shore."
Washington County
Washington County, Maryland, offers one of the most dynamic and ideal business locations in the Eastern United States. Let's look at the Why.
Location, Location, Location
Crossroads of Interstate 81 and Interstate 70
Overnight truck access to more than 50% of nation's Population
Port of Baltimore within 77 miles, 200 miles inland port
Intermodal facilities within 6-17 miles, CSX, Norfolk
Southern
Hagerstown Regional Airport
Daily flights to Baltimore-Washington International and
Pittsburgh International
Corporate hangars
Workforce
Regional workforce of 400,000
Skilled in manufacturing & engineering
Reasonable wages
Community college and university customized training available
Industry responsive school system
Manufacturing Landscape
Centuries of manufacturing from foundries to aerospace
Wide swath of manufacturing NAIC's
Same day supply delivery
Manufacturing Roundtable and Lean Peer Groups
Incentives exclusive to manufacturers
Quality of Life
Personal, cultural and intellectual opportunity
World class education system
Arts, history and natural beauty
Affordable
Close proximity to Baltimore and D.C.
Low crime rate
Incentives
Fast track team
Tax credits
Customized programs
Lower rates
Longer terms
Variety of financing sources