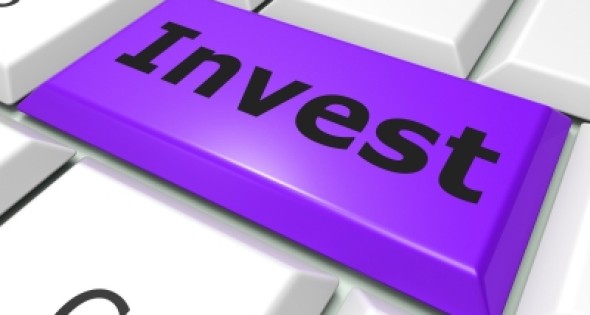 Minnesota Powered by Mayo-Inspired Investments
25 Nov, 2014
By David Hodes
Minnesota is on the move, and Katie Clark Sieben, commissioner, Minnesota Department of Employment and Economic Development (DEED), tells why. "What is really exciting is that, since 2011, the state has added 162,000 jobs to the economy," she says. "And our unemployment rate is the lowest we have seen in seven years, now at 4.3 percent."
Clark Sieben says that at the moment, the DEED is seeing such significant job growth that the unemployment rate keeps ticking down each month. "We are quickly in the mode of thinking about how to recruit new workers to Minnesota because of that significant job growth," she says.
She adds that, in the second quarter of 2014, there were 22 companies across the state announcing expansions that totaled $241 million in private investment.
One of the signature development programs driving the economic growth and business expansions in the state is the Minnesota Job Creation Fund, a pay-for-performance program. The award is made up front, but the company that gets the award doesn't actually get the money until a year later, when those jobs are in place and the investment has been made, Clark Sieben explains.
Eligible companies may receive up to $1 million for creating or retaining high-paying jobs and for constructing or renovating facilities or making other property improvements. In some cases, companies may receive awards of up to $2 million. "So as a company is looking to expand, whether it's a Minnesota business or it's a company from outside of our state borders, we go into discussion with them about how many jobs they plan to add, what level of private investment they are planning to make, and what those new jobs will be," Clark Sieben says. Based on the answers to those questions, there is a formula that shows what sort of rebate the company is eligible for under the fund.
The state has seen some great success with the program. "We have awarded 20 companies $12 million through that work program," Clark Sieben says. "But that $12 million is equal to $224 million in private investment. So it's approximately an 18-to-1 return on investment, which we a pretty proud of."
Down to Business

Minnesota's exports from manufacturing, mining and agriculture in the second quarter of 2014 were $5.4 billion in the second quarter, up nearly 4 percent from the prior year.

A random sample survey of Minnesota manufacturers conducted in November 2013 by the Minnesota Department of Employment and Economic Development and the Federal Reserve Bank of Minneapolis reports that half of manufacturers expect an increased number of orders while 43 percent anticipate productivity growth for the year.

Minnesota's bioinformatics powerhouse includes nearly 20 institutions and programs with top faculty members and state-of-the-art technology, including these programs at the University of Minnesota: BioMedical Genomics Center, the Center for Mass Spectrometry and Proteomics and the Computational Genetics Laboratory.
Industries and Innovations
Rochester is home to the world-renowned 150-year-old Mayo Clinic, which employs more than 40,000 Minnesotans. It represents about 40 percent of the city's economy, and four percent of the state's GDP, with a total economic impact of $9.8 billion.
The clinic has become an innovative economic development engine for the area to help diversify its economic base with the creation of a sort of mixed-used development called the Destination Medical Center (DMC). DMC is the culmination of a three-year study by the Mayo Clinic to chart its future business strategy in an increasingly competitive global business environment.
"The plans for the DMC are to advance the community," says Gary Smith, president of the Rochester Area Economic Development, Inc. "It has been a several-months long visioning process about what it could look like. There is a whole lot that is going on in relationship to the DMC initiative that starts with the preparation of this plan and then approval by the DMC authority. Then projects will start to line up to build the plan out."
The initiative to create the DMC includes investments of $5 billion to $6 billion of private investment and the leveraging of $500 million of public money. "We are planning for the next 100 years of what we want the downtown, the ecosystem, to look like," Smith says. "It's going to be attractive to patients, to visitors and to workers for generations."
In Cambridge, a rural community in eastern Minnesota 125 miles north of Rochester, Stan Gustafson, economic development director for the city, says that they have seen some expansions within their existing manufacturers. Cambridge Metals & Plastics (CMP), makers of plastic parts for cars and ATVS, broadened its capabilities in 2007 when it became part of Water Works Manufacturing, LLC, a manufacturing and hydroforming company. In 2012, CMP joined with Interlaken Technology Corp. in Chaska to include hot metal forming and leak testing equipment. These additions now make it possible for CMP to specialize in hydroforming sheet and tube as well as hot metal gas forming (HMGF) for a wide range of industries.
In Elk River, 33 miles northwest of Minneapolis, there is a strong manufacturing sector represented by companies such as Sportech Inc., an OEM product developer and machine shop company that was started in a garage in 1998 and has grown to a space of more than 200,000 square feet over the last 10 years.
Jeremy Barnhart, deputy director of community operations and development for the city of Elk River, says that the city is also trying to build on the data center industry. "We have a good relationship with our local utility and good reliability rates," he says. "So we use that to attract data centers to not necessarily bring in jobs but help the tax base and create diversification that may attract other businesses."
Talent and Education
There are more than 200 postsecondary institutions in the state, including the University of Minnesota, in the Twin Cities, with four other campuses in Crookston, Duluth, Morris and Rochester, for a total of nearly 70,000 students enrolled, and providing an annual economic impact to the state of $8.6 billion.
The largest private university is the University of St. Thomas on a 70-acre campus in St. Paul, with more than 10,000 students enrolled.
Century College, the state's largest community and technical college, announced in September that it is partnering with the University of Minnesota on a NASA-funded grant project designed to increase the number of community college students graduating with or transferring to four-year universities with science, technology, engineering and math (STEM) degrees. The grant involves faculty-led projects at five community colleges around the state of Minnesota, with the University of Minnesota serving as the lead institution.
Assets
The state is served by three major interstates: Interstate 90, traveling east to west along the southern border; Interstate 94, crossing into the state through Illinois from its eastern beginnings in Michigan at the Canadian border, and traveling into Montana, making it the only east–west interstate highway to form a direct connection into Canada connecting points from Seattle via I-90 to Toronto; and Interstate 35, coming up from Laredo, Texas and traveling through Minneapolis along the eastern side of the state to the Canadian border at Duluth.
Outdoors and Recreation

There are 1,300 public wildlife areas owned and managed by the state's Department of Natural Resources on 1.29 million acres of habitat, from wetlands to uplands to woods, where hunting is open to the public during the regular season. Two prime hunting locations are the Chippewa National Forest, in the north central part of the state; and the Superior National Forest, in the northeast part of the state.
Lifestyle
The state is a hodge-podge of mostly rural towns, with more than 300 cities with a population of fewer than 1,000 people.
In Cambridge, Gustafson says the housing market is coming back slowly but surely from the 2008 slump. "We now have developers actually buying adjacent land to current developments and kind of banking on the future growth of Cambridge," he says.
Retail development is also coming back there, Gustafson says, chatting now with developers planning to start construction of 15,000 square feet of retail space this fall. He says that, because of the junction of state highways 65 and 95 in the city, they get a lot of traffic coming through from all four directions. "We are away from the cities but close enough to get into the suburbs of Minneapolis-St. Paul (40 to 50 miles) within a reasonable amount of time," he says. "And I would think any company would basically find that to be very user friendly for their workforce."
As for Rochester, home to some of the clear economic drivers for the state, the Mayo Clinic Business accelerator, formed a year ago through a partnership with Mayo and the city of Rochester, now has 20 companies, along with four Tier I venture capital firms. "So we are putting all of those pieces together, building that ecosystem out, with the DMC vision and the JTG vision, all working together to make the future happen," Smith says.
"We don't want to look up one day 20 or 30 years from now and be 60 percent in one industry or one business," Smith says. "We think why not take advantage of the momentum that is being created by the DMC to make sure that we are growing the other sectors of our economy as well."
More Info
Minnesota Department of Employment and Economic Development
Rochester Area Economic Development, Inc.
Illustration by Stuart Miles at Free Digital Photo.net