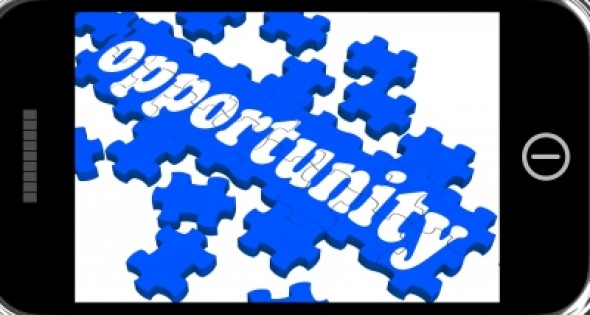 Nebraska's Endless Advantages
26 May, 2014
By Rachel Duran
Economic developers in Nebraska are focused on sustaining the incentive and innovative programs implemented over the past 10 years. The recent legislative session passed bills to further support the state's economic development efforts. Additionally, more than $412 million in tax relief for Nebraskans over the next five years was signed into law by Gov. Dave Heineman this session.
One of the bills eliminates the sales tax on the sale, lease, rental or storage of repair or replacement parts for agricultural machinery and equipment that are used in commercial agriculture.
A number of incentive programs were extended in the session, including the Nebraska Advantage program, the state's major economic development initiative.
 "For us, especially because this is the last year of a governor who has been in office for 10 years, it was important to have these innovative programs in place as we go into the next administration," says Catherine Lang, director, Nebraska Department of Economic Development (NEDED).
"We want to grow businesses inside the state," says Dan Curran, director of the business development division, NEDED. "Recruiting is an important part of our economic development package, but stabilizing the existing businesses and helping them grow through research and innovation, and looking at manufacturing, is a big priority."
Innovative programming includes encouraging companies to explore more R&D and new product development to ensure they stay relevant. In other activity, companies are encouraged to form more partnerships with the higher education system, supported by matching grants. "We work with a nonprofit in making equity investments," Curran says.
The NEDED has also formed key industry councils to support the advanced manufacturing sector and the information technology sector. "While there are some organizations across the state to support those industries we were finding as we worked with the business leaders in those sectors that they didn't feel they had a strong voice in terms of policy development," Lang says. "I find these two councils are among the most invigorating meetings we hold. It brings these industry leaders together to communicate with us, with the state's Department of Education and other policy organizations that can help support their growth."
Industries and Innovations
Nebraska is well positioned to support data center and customer care operations. The state was well wired years ago in support of the Air Force's Strategic Air Command, based in the Omaha region.
The Omaha-Council Bluffs, Iowa, region has been one of the hotspots for data center activity, says Randy Thelen, senior vice president, economic development, Greater Omaha Economic Development Partnership. Travelers Insurance is building its new data center in the region; and Google has a data center in the region as well.
"We have partnered with Council Bluffs, which makes us one of the few economic development organizations in the country that straddles state lines," Thelen says. "It is a unique aspect to what we are doing." This expanded greater Omaha region encompasses 1 million people.
Thelen says the region draws interest from companies that want to be in a hub of high-speed connectivity, and achieve cost-effective pricing in regard to utilities. "We have been able to attract not only the data centers, but these companies also bring along with them the back office piece," he says.
He points out the addition by Yahoo of a customer care, integration and logistics division to its data center in La Vista, near Omaha. The company will invest $100 million, adding 100 jobs. Other projects include Fidelity Investments' $200 million data center south of Omaha. Nelnet, a federal student loan organization, has hired an additional 300 employees to staff its headquarters in Lincoln.
Omaha is home to 25 headquarters and/or significant operations for insurance companies, including Mutual of Omaha Insurance Co. and Pacific Life Insurance Co. "Beyond the tax savings, there is the terrific talent and service providers that support the industry and make it a strong cluster for the region," Thelen says.
The Omaha-Council Bluffs region is also experiencing big advances in the life sciences sector. "The University of Nebraska Medical Center has invested heavily in Omaha," Thelen says. "Facilities are up and a cancer research center is under construction downtown. They are investing heavily in research and commercialization."
In other industry activity, Teledyne Isco Inc. will add 100 jobs and invest $12 million in manufacturing and office space in Lincoln. The company manufactures laboratory and water and waste water monitoring equipment. GT Exhaust is investing $15 million for a new 250,000-square-foot manufacturing facility, also in Lincoln, which will produce industrial mufflers.
EagleMed Corp., an air medical transport service, invested $5.2 million for a new facility in the Scottsbluff area at the Western Nebraska Regional Airport. "There has been a lot of success in the western part of our state," Curran says. "We have had a lot of projects out there and I think that is because of how the ag sector has performed in the last few years; corn has done well."
More than 50 percent of state's population is located within 50 miles of Omaha, Curran notes. However, the industry strengths in the western region of the state continue to help in attracting industry. "EagleMed is a nice addition; they work out of four or five states," Curran says.
Sidney, located in the western end of the state, is home to the world headquarters location for Cabela's Inc., an outdoor outfitter. The company is undergoing an expansion. Sidney has less than 7,000 people and has $300 million in housing and infrastructure developments underway, Curran adds. A new business park in the community is served by two rail companies.
In the Scottsbluff and Gering region, economic development officials are researching the best places to develop new industrial sites to create more shovel-ready locations. The twin cities are well suited to support value-added agricultural projects, manufacturing and distribution.  The communities are also home to companies that provide repair services to rail road companies.
The region has a long-standing history in mortgage processing and customer service, says Rawnda Pierce, executive director, Twin Cities Development Association Inc. Nationstar Mortgage LLC has let  105 employees go, creating a pool of high value, skilled workers, Pierce says. "This also gives us the opportunity to look at other activities such as insurance, processing student loans and financial services."
Talent and Education
Pierce says companies are supported in workforce training efforts through the Harms Advanced Technology Center, which trains 15,000 people a year. She says area high schools are in the process of implementing classes focused on career training, beginning with the next school year.
In the Omaha region, unemployment is at 4 percent, which means the labor market is in a good position, "and our people are working," Thelen says. "We also have folks that are underemployed who are looking for better opportunities. We already have the work ethic and certain skills sets." He says talent needs modest training as opposed to extensive training.
As a regional hub, Omaha has all the "amenities you would expect, accept the price," Thelen notes. "Our costs of living are less, the wage scale is less, and the cost to operate a business is generally less."
Assets
Thelen says his region's economy remains stable due to the diverse economic base in the Omaha region, consisting of manufacturing, defense, food processing, and insurance and finance. "We are growing, stable and not volatile. We had a modest downturn in Omaha relative to rest of the country," he says. "Companies can come here and recognize we don't have extremes; that we are consistent."
Officials in the twin cities want to raise job rates and wage levels in their communities. In addition to making use of TIF financing and state-level incentives to support business, a local sales tax can be used to support economic development projects.
At the state level, Nebraska's Site and Building Development Fund supports local communities in ensuring shovel ready sites are ready to support business investments.
In regard to local development activity, the Capital District project in Omaha was expected to break ground in the spring. The 10-year, $250 million mixed-use development in the core of the downtown is located next door to the convention center and arena.
"Stability has been a major component to Nebraska's growth, looking at the tax climate, quality of life and education system," Curran says. "We have been able to cut taxes while expanding our programs that help with job training and closing skills gaps."
Lifestyle
In regard to the western end of the state, Pierce likes to refer to Scottsbluff and Gering as the mini-Rocky Mountains. The community is home to Scotts Bluff National Monument, and nearly 30,000 acres of public lands have been set aside for recreational purposes. In addition to bluffs and nature areas, outdoors lovers will find opportunities to boat, fish and hike. "The people in the community are very protective of lands and are trying to create an atmosphere for generations to come," Pierce says.
More Info
Nebraska Department of Economic Development 
Greater Omaha Economic Development Partnership 
Twin Cities Development Association Inc. 
Illustration by Stuart Miles at Free Digital Photos.net