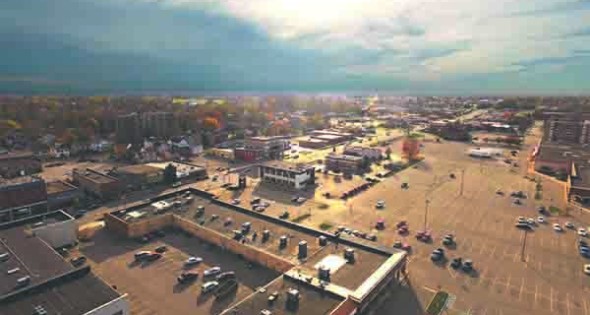 Ohio: Revitalizing, Reinvigorating, Reinvesting
24 Mar, 2016
By David Hodes
Ohio is well known as an industrial and agricultural powerhouse state, but there is more going on here as a result of new economic development objectives from Governor John Kasich.
The state has been getting stronger over the past two years, but there is more to do. "We have regained our footing, but we must act decisively now to seize the greater opportunities that await all of us," he said during his State of the State speech, 2015. "We are better today than we were, and we are rising."
Kasich is working to cut the income tax rate, from 5.9 percent now to 4.1 percent by 2017. "High income taxes punish risk taking, investment and job creation—and they drive some of our best and some of our brightest to other states in search of lower taxes and better opportunities," he says.
The other mission of the state is to create more jobs, and more job training. Kasich says that Ohio went from losing 350,000 jobs to gaining 300,000 new private sector jobs over the last four years. "It's amazing," he says.
The state will continue to concentrate economic development efforts on workforce development.
In February 2012, Kasich created the Governor's Office of Workforce Transformation (OWT) to be headed by a director reporting directly to the governor. That program has been continued through this year.
He also established the Governor's Executive Workforce Board, comprised of business leaders and workforce development stakeholders, to guide the OWT.
In 2014, the OWT, in conjunction with the Ohio Department of Job and Family Services (JFS), announced the Industry Workforce Alliance Pilot Initiative. This initiative is a grant opportunity designed to encourage workforce development partnerships among employers and other community leaders.
Additionally, JobsOhio, a private, nonprofit corporation created in 2011 designed to drive job creation and new capital investment in Ohio through business attraction and retention, will continue its focus on nine main industry clusters that research shows will drive Ohio's economy now and into the future: advanced manufacturing, information services, automotive, food processing and agribusiness, energy, aerospace, financial services, biohealth, and polymers and chemicals.
Industries and Innovations
Wooster, in northeastern Ohio, 35 miles southwest of Akron, has a 1.3-million-square-foot Gojo Industries facility, which was a 2015 expansion into the area from the Akron-based maker of soaps, such as Purell. The facility also manufactures the pump packaging for its Purell products.
"That facility took over the former Rubbermaid manufacturing plant, which was the town's employer for a long time," Rod Crider, president of the Wayne County Economic Development Council, says. "Rubbermaid started out here, the corporate headquarters was here, but the company was purchased in the early 2000s and moved out," he says. "That was a real blow to the psyche of the community, having the empty factory sit there and be a stark reminder of what it once was and all of the people who were employed there," he explains. "Gojo coming in has been a real positive thing for the community now."
Located in nearby Orrville is the corporate headquarters of J.M. Smucker. That company bought the Big Heart Pet brand line of products for $5.8 billion in February 2015. The line includes Kibbles and Bits. Big Heart Pet Brands is the largest stand-alone producer, distributor and marketer of pet food and pet snacks in the United States.
Smucker will bring 400 new jobs to the area, with an average salary of $100,000, Crider says. "That was the biggest payroll announcement that we ever made in our history as an organization," he says.
Talent and Education
The state has a mix of liberal arts and science/tech offerings for the workforce.
The College of Wooster offers a liberal arts education highlighted by an impressive undergraduate research studies program. The 2,000 students enjoy a beautiful 240-acre campus and benefit from a strong faculty – more than 96 percent has a PhD or equivalent degree.
Also in Wooster is the Ohio State University Agricultural Technical Institute, providing educational programs leading to associate degrees in agriculture, horticulture, environmental sciences, business and engineering technology.
Rounding out the educational offerings in Wayne County is the University of Akron – Wayne College in Orrville, a two-year school that is the state's only polytechnic school. Wayne College offers associate degree programs, the first two years of most bachelor degree programs and numerous certificate programs.
Greene County is home to numerous colleges and universities, including the Air Force Institute of Technology at the Wright-Patterson Air Force Base in Dayton; Central State University in Wilberforce; and Franklin University in Beavercreek, the largest city in the county.
Assets
Jamie Gentry, principal at Enterprise Advisory Group, represents the Midwest Mega Commerce site that is within an hour drive of both Dayton and Columbus. At 1,660 acres, it's the largest certified job-ready site in the state.
He says that within a couple of months, the company will have the site recertified through McCallum Sweeney Consulting, a site consultancy firm based in Greenville, South Carolina. "It will be certified as a super site," Gentry states. "We are closing in on that and expect it to happen at the end of March. That will put us on the short list of large industry sites that McCallum Sweeney markets," he says, adding that the company usually will show prospective tenants their certified sites first.
Along with that certification, McCallum Sweeney has partnered with Dayton Power and Light for the site, making Midwest Mega Commerce one of just six sites in the state where that partnership is part of the certification. "The bottom line is that we will be getting some marketing assistance on that site from our electricity provider, as well as the work that we are doing on our own," Gentry explains.
There are no tenants announced for the park yet, he notes. A property owner that owns the majority of the site wants to "swing for the fence" in one giant project, he says. But there is more interest from other companies. "We are taking the long, slow path here, but we are getting bids from projects of 500-plus acres," Gentry says. "Those don't come around too frequently," he adds.
A couple of flooring manufacturers have looked into moving there, he says, along with a large auto glass manufacturer.
Some potential tenants of the site wanted to be closer to the metro area, he says. "But it's a double-edged sword," Gentry adds. "On the one hand, we have cheap land right next to the metro areas, outside of the high-cost areas with highways in every direction so people can get in and out quickly," he says. "But on the flip side, we bring in someone from the big urban areas like Chicago, they look around and wonder where everyone is." The upside is that they can bring in bright, loud and disruptive heavy manufacturing to the site because of its distance from any large metro area, with operations running 24/7.
A smaller industrial site in Wayne County is in Rittman, on the site of a former large paper manufacturing plant that folded. Buildings of that plant were demolished and the 300-acre site was cleared by the end of 2014, with two separate rail spurs to service new manufacturing facilities. "We are hoping to balance economic growth across the county, especially in that little community of Rittman," Crider says. "We would really like to give them a shot in the arm."
In Xenia, there is a new commerce park that city developers are trying to start up, according to Steve Brodsky, development director for the city of Xenia.
Dayton Power and Light created a site certification program to try to help people within their territory market industrial sites, he says. There are a total of ten sites that are either going through or intend to go through the program, he says, with three of them in the 350-acre Xenia Industrial Park: the Arnovitz Property (120 acres), the Bales Property (56.5 acres) and the OVCH property (163.5 acres). "So we think that will position us very well to attract both that advance manufacturing and distribution," he says.
Lifestyle
According to Crider, there is a little bit of every kind of development going on in Wayne County, citing quality of life changes with the revitalization of downtown Wooster as an example. "It's gone through a tremendous revitalization over the past decade," he notes. "The Main Street organization has done a tremendous job."
More than $175 million was reinvested in the downtown area in 2015, resulting in 165 new businesses and 69 expansions of existing businesses. "On many occasions, when we talk to prospects who are looking to come here, that is one thing that is really impressive to them," Crider says. The downtown redevelopment has created a buzz for residents and businesses alike. There is virtually no space left for developers right now in the downtown area, he explains.
Downtown revitalization efforts are also in full swing in Xenia, a city founded in 1803 with a very old downtown that needed major work in part because of a massive tornado that hit in 1974 and wiped out a quarter of the town.
A former Kmart property in downtown Xenia has been sitting vacant for years, and the city is in the process of purchasing it. "Given the age and condition of the building, our intent is to demolish it so we have complete site control," Brodsky says. "Then we will work with proposals from developers to redevelop that property, instead of using it as a big box facility," he says. "We want to make it a multi-tenant, mixed-use retail and office facility."
The revitalization effort is designed to help Xenia rid itself of the downtown strip-mall that had been built there after the tornado event and reintroduce the street grid. "So instead of just driving into a huge parking lot, it will have more of that downtown feel that the rest of our historic downtown has, with streets and sidewalks and landscaping," Brodsky says. "We are not asking developers to try to recreate the historic downtown, but we do want something with a similar flavor," he explains.
There is a sense in Ohio that the smaller cities and towns are helping bring in bigger businesses, especially in the state's industrial parks, with older cities being dressed up with better amenities to attract and keep a workforce. Real progress has been planned, but developers will proceed carefully.
Gentry says that they would like to have a project "turning dirt" in their industrial park soon. "I want to take this certification opportunity from McCallum Sweeney and would like to be able to sit down in front of 10, 15 or 30 companies and consultants," he says. "Big projects like this take time, but if I can get in front of that many people over the next year or two, I think it will shake something loose."
For complete details on conducting business in Ohio, visit:
– www.ci.xenia.oh
Side Note
Down to Business
– In 2014, 93,775 business entities were created in Ohio. That's the most in state history, breaking the record set in 2013, according to the Governor's Office of Workforce Transformation, 2014 Annual Report.
– Ohio has the lowest tax burden on new investment among all states in the Midwest – 4.4 percent.
– The state has a balanced budget, with a $1.4 billion budget surplus, high credit rating, pro-business tax climate and increasing exports.
Outdoors and Recreation
– The five state parks that form the Lake Erie Island group offer visitors limestone cliffs, historic wineries, crystal caverns and more. Fishing, boating and swimming can be enjoyed at each park. Hundreds of different species of migrating songbirds and others have been identified, making this one of the best birdwatching areas in the country.