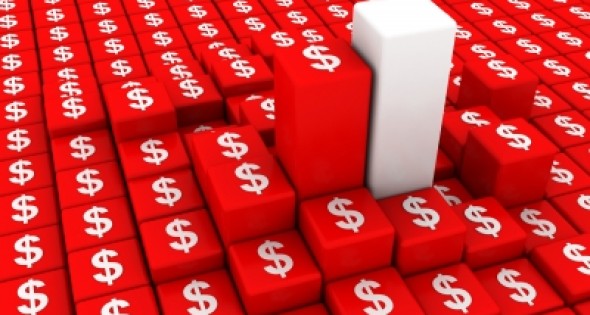 Pennsylvania Economy Driven By Energy
25 Nov, 2014
By David Hodes
Pennsylvania's leaders are realigning the economy, with an industry shuffle (steel to energy), and a shift in business processes (slow to fast), which is changing the way business gets done.
C. Alan Walker, the secretary of the Pennsylvania Department of Community and Economic Development (DCED), says that the No. 1 thing Gov. Tom Corbett is working on is "leveling the playing field" as it relates to business taxes. That means the continued phasing out of capital stock and franchise tax, established in 2000 and expected to be completely phased out by 2016. "We also want to be paying closer attention as far as having better customer services at the regulatory agencies in the Department of Environmental Protection and the Department of Transportation," Walker says. "We want to really make sure that they follow the regulatory and permitting processes, and are doing a better balance of getting responses from business. All that customer work can be aligned and expedited."
But it's the energy economics angle that is turning heads around the world. Walker says that they are seeing a lot of interest in Pennsylvania now from foreign countries because of the low cost of energy. "It is sort of a magnet," Walker says, adding that they are also looking at using their excess energy as a potential export product. There is a lot of talk about converting natural gas to liquefied natural gas. And there is a real concern with events in Western Europe and Eastern Europe about what is going to happen to energy sources there. So Pennsylvania is in a good position with the investments to be made over the next few years to fill a lot of that potential void because we have so much excess energy in the state."
Down to Business

In 2011, Pennsylvania had 23 foreign-based companies come into the state with a total investment of more than $371 million.

Pennsylvania is home to 125 biopharma companies and more than 2,000 life sciences-related enterprises. Eight of the largest U.S. pharmaceutical companies are within a 50-mile radius of Philadelphia.

Pennsylvania has four of the nation's top 50 universities, eight of the top 50 liberal arts colleges, three of the top business schools and two of the top 50 law schools.
Industries and Innovations
The state's steel industry has been in decline for decades, at one time producing 35 percent of all of the steel produced in the world, Walker says. Today that production figure is less than two percent, and the steel industry in the state employs around 20,000. There are glimmers of the past — U.S. Steel Corp. is rebuilding one of their major mills, the Mon Valley Works in West Mifflin, he says. "But the industry will never be what it was at one time, where half a million people once worked," Walker says.
But lower energy costs in the state as natural gas production and distribution ramps up will mean more manufacturing expanding or coming to the state, Walker says.
One of the biggest projects coming in the next few years is the multibillion dollar Shell petrochemical plant in Beaver County, west of Pittsburgh on the Ohio state line. It will be an ethane cracker plant, converting natural gas liquids into products used in the plastics industry. "So this will create a major manufacturing hub in the county which, at one time, was a major steel producing county," Walker says. "So that means that the petro chemical industry has the potential to replace the steel industry in a good part of western Pennsylvania."
In the southern part of the state sits Lancaster County where, in addition to the agriculture food processing base, there is an unusual cluster in Lititz in northern Lancaster: live event production, being driven by live event company Clair Global; the production company for live events such as the Billboard Music Awards and located in Lititz in northern Lancaster. The company has production equipment, stages, lighting, sound and basically anything used in some of the world's biggest live theater and concert productions. "It's not a typical cluster," says Lisa Riggs, president, Economic Development Company of Lancaster County. "This is a combination of innovation and manufacturing and design and engineering all coming together with a particular outcome, which is to support the live entertainment business today." The first sound stage, a 52,000-square-foot, $7 million building, has just been built there, she says, where production people assemble a stage, lights and sound and test run a concert in the facility. "It's a place where they have all the supplies and vendors at hand, and if something needs to be tweaked it can be done right here before they go off on tour," she says.
She says that there is a plan to develop a million-square-foot campus with companies there providing a supply chain for the event production industry. "Our ability to support the private sector and what they are doing locally to make that successful is a high priority," she says.
Just a 40-minute drive northeast of Lancaster is the Greater Reading area, which has almost 100 percent more manufacturing than any of the contiguous counties, says Jon Scott, president and CEO of the Greater Reading Economic Partnership, with advanced manufacturing as the most prominent cluster. There are 600 manufacturers in the region, including East Penn Manufacturing Co., Inc., a battery manufacturer employing more than 6,000 people; and Carpenter Technology Corp., a specialty steel manufacturer employing nearly 2,500 people.
Some of those manufacturers came about as a result of the transition and decline of the steel industry. One example Scott talks about was a mini-mill that was created to make knitting needles that has morphed into medical device manufacturer. That company, Arrow International, was acquired by surgical supply manufacturer Teleflex Inc., in 2007. "A lot of that is partial legacy but also partially innovation and entrepreneurship," Scott says.
In the Pocono Mountain region, in northeastern Pennsylvania, fragrance manufacturer Vigon International Inc. in East Stroudsburg is in a growth mode, says Chuck Leonard, executive director, Pocono Mountains Economic Development Corp.
The company has been there for 15 years, expanding from 20 to 70 employees during the last four years.
Growth of manufacturing in the region has been the result of a kind of reshoring process to a certain extent, Leonard says. "Some of these manufactured products were made overseas until recently. And a number of manufacturers have visited recently that are basically bringing product lines back that no longer can be cost-effectively manufactured overseas."
Talent and Education
Walker says that probably the biggest thing in workforce development in his opinion is Workforce and Economic Development Network PA (WEDnetPA), which is a program by the economic development department with the Department of Labor and Industry. WEDnetPA is an alliance of 27 educational providers across Pennsylvania that acts as the delivery mechanism for the state's WEDnetPA program. Since its inception in 1999, Pennsylvania College of Technology has helped WEDnetPA distribute funds to more than 1,700 companies. "It's a program where companies coming into Pennsylvania or companies expanding say, 'Hey, we need 100 employees trained in this area' and will contract some institution to do the training and develop their workforce," Walker says. "Then the state reimburses them for the training."
Assets
Scott says that they have been working with seven other economic development organizations since 2009 to focus on having an impact in the shorter term rather than plan for 2020 or 2025 on developing the region's assets.
One of the most critical areas is working in collaboration with those groups to try and get more sites and properties shovel ready. He says that they have seen some good progress in Bethel Township where the industrial authority purchased 323 acres years ago, resulting in Dollar General Corp. operating from a 900,000-square-foot building with 500 employees on one site. Dermody Properties is in the process of putting up a spec building.
Leonard believes that the area will benefit from the resurgence of the logistics industry in the state, especially the growth related to the widening of the Panama Canal, now nearly complete, and the raising of the Bayonne Bridge, a $1 billion project expected to be completed next fall. "Though we are pretty mountainous, we do have three or four sites that are specifically targeted to benefit from logistics and distribution," he says, including the 1.2 million-square-foot Walmart Stores' distribution facility, and the 1.4 million-square-foot Johnson & Johnson sales and logistics building. "So we got the crème de la crème of warehouse and distribution industry for certain here," Leonard says. "And I think we will pick up one or two more of those. That is the future we think."
Outdoors and Recreation
Indian Echo Caverns, three miles west of Hershey, is a limestone cave that cut through Beekmantown limestone, which is more than 440 million years old. They were formed through the erosive properties of water. The temperature inside is 52 degrees year-round. Tours of the caverns take 45 minutes.
Lifestyle
Leonard says that the Poconos are going through a resurgence of their tourism brand, where some of its infrastructure focus has been directed specifically to two projects: the Kalahari Resorts & Conventions, a 900-room resort and convention facility with one of the largest indoor water parks in the world at 100,000 square feet. It's scheduled to open next year.
"We have also been known for years as the honeymoon resort, and that image is somewhat frayed now," Leonard says. "But we have a lot of properties who have reinvented themselves and a lot of new investment over the last 10 years," he says.
Pennsylvania has rearranged its future, in large part because of its energy source. Walker points to the huge supply of natural gas in the state as a significant economic driver. "We have a 200-year supply of natural gas," he says. "And it is projected by the end of the year 2020 that we will produce 25 percent of the natural gas that is produced in the United States.
"I mean, we are going to be a major, major producer," Walker continues "We are now No. 2 in natural gas production, behind only Texas, and are actually closing the gap if you can believe that."
More Info
Pennsylvania Department of Community and Economic Development
Economic Development Company of Lancaster County
Greater Reading Economic Partnership
Pocono Mountains Economic Development Corp.
Illustration by ddpavumba at Free Digital Photos.net