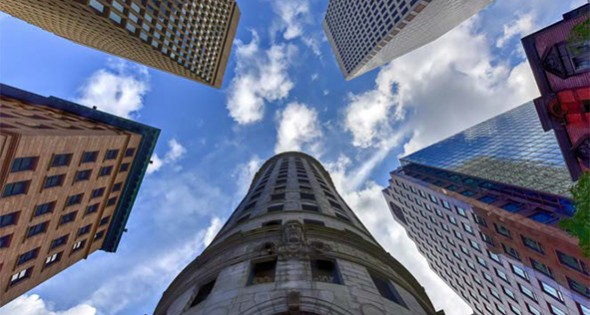 RHODE ISLAND: Designers, Innovators, Makers
11 Dec, 2018
Hearing how Rhode islanders consider their own work culture is worth reading:
"Resourcefulness, commitment, creativity – these are the characteristics that drive Rhode Island's culture. We work furiously, we love our neighborhoods fiercely, and we don't believe in giving up. That's what shapes our culture of designers, innovators, and makers, and that's how we attract some of the best thinkers in the world."
Rhode Island's appeal as a tourist destination is a highly valuable asset for the overall economy. Alongside tourism rides quality of life for those who visit and stay. With four hundred miles of Atlantic Ocean coastline, Rhode Island is bursting with natural beauty, cultural variety, and recreational opportunities of every kind. Combine that with a vibrant urban culture, Seventy-six different languages and a diverse population of just over one million people and you have plenty of economic opportunity.
The Northeast is home to one in three Fortune 100 companies and one in five US jobs. Rhode Island is 45 minutes from Boston and less than 3 hours from New York. Nearby airports and shipping terminals offer easy access to Europe and other international markets. In its own backyard, Rhode Island's Marine, Materials, and Machinery industry concentration (which encompasses the manufacturing components of the Defense, Shipbuilding, and Maritime growth area) is 86% higher than the national average.
Rhode Island is also a top education destination for those looking to train in culinary studies. Johnson and Wales University is among the top schools in the country for students keen on pursuing a career in culinary arts, and provides a great feeder system for the state's hospitality industry.
It's impossible to mention growth without talking technology and education. Rhode Island's answer is CS4RI, a comprehensive statewide computer science (CS) initiative that brings together a coalition of partners¬ – including Microsoft TEALS, Code.org, Project Lead the Way, Brown University's Bootstrap, and University of Rhode Island's CS curricula for high school – to offer schools a menu of options for expanding computer science education in kindergarten through grade 12.
Quonset Point
As the smallest state in the Union, Rhode Island has always packed a mighty punch. With 400 miles of coastline, the Ocean State was the very-American birthplace of The Industrial Revolution; The First Amendment; and "I'm a Yankee Doodle Dandy."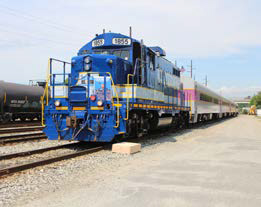 On a sprawling peninsula once covered by vineyards, Washington County holds the historic, wartime headquarters of Quonset Point Naval Air Station (N.A.S. Quonset) now embraced by the town of North Kingstown. The base was home to the Navy's highly decorated "Seabees" construction battalion, famously carrying their "Can Do" attitude to European battlefronts while inventing the quintessential "Quonset Hut," still popular today for outbuildings and World War II museums.
Strategically close to outlying New England metro areas, residents can board the daily MBTA Commuter Rail at Wickford Junction for a quick trip to Providence or Boston. But Quonset Point has a strong, steady workforce and ever-expanding opportunities for growth.
Primed for new business and corporate expansion, Quonset draws loyal backing from the State and surrounding North Kingstown – beloved beachfront community, thriving fishing village and esteemed New England seaport. With no harbor maintenance fees and no docking delays, the Port of Davisville is one of the largest auto importers in North America, and the largest seafood trade source on the East Coast.
"The greatest advantage of our Business Park is that we're already established and zoned for business," says Steven King, Managing Director for Quonset Development Corporation. "We have numerous pre-development, pad-ready sites available for building right now." King, a trained civil engineer, Army veteran and Rhode Island native, has served at Quonset Point for 21 years, promoting and advancing the dynamic growth of this premier business development.
"One of every seven manufacturing jobs in Rhode Island exists at Quonset Business Park," says Sarah Kennedy, Managing Director of New Harbor Group. "It's one of the fastest-growing economic drivers in the State. Our success lies in our ability to provide world-class infrastructure to a wide array of industries, including space, transportation and logistics."
The Business Park also offers large land parcels and an impressive site-readiness program that allows investing corporations to open for business within 90 days of breaking ground. Incentives for new businesses include Rebuild Rhode Island Tax Credits; Qualified Jobs Incentive Tax Credits; Quonset Business Park lease credits; and tiered, term-based lease-pricing. In addition, Quonset Point offers the lowest corporate taxes in New England.
Yes, Quonset certainly means business. The uber-successful Quonset Business Park, built on the infrastructure of Quonset's former Naval base (decommissioned in 1994), extends across 3,200 acres with the equivalent of 21,000 jobs. Among the 200 businesses stationed at Quonset Business Park are international manufacturers and corporate giants like Electric Boat, NORAD, and Toray, and popular stores like Kohl's maintain a strong retail presence.
Aside from Quonset's dominance in the wide world of commerce, the peninsula remains a picturesque slice of New England. From Quonset Point, visitors can take the Fast Ferry to Martha's Vineyard. Enveloped by Narragansett Bay, Quonset and its host community are dotted with nature trails, farmer's markets, quaint historic landmarks, and scenic southern beaches where wild grapes still grow.
"Today the old Navy buildings are gone," says King, "but the infrastructure is still serving us well. Beyond the benefits to our own community, we're advancing commerce on a worldwide scale."
Semper Fortis, Quonset Point. For more information, quonset.com
Warwick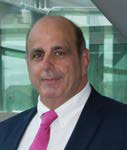 Located in the heart of Southern New England, the City of Warwick offers the convenience of city living with a close-knit, small-town feel. With an unlimited array of economic development opportunities and a host of resources geared towards helping companies grow and thrive, Warwick boasts a diverse business climate that attracts both large companies and small businesses alike.
Located in Kent County, Warwick is the third largest city in the state. With 39 miles of coastline and a collection of more than 30 villages, the City embodies a quaint, sea living lifestyle for those fortunate enough to call Warwick home. With just over 81,000 residents, the City was founded in 1642 by Samuel Gorton and has been under the leadership of Mayor Joseph J. Solomon since May of 2018. A place that represents some of the most significant milestones in American History, including the burning of the Gaspee in 1772, and as a community within one of the 13 original colonies, the first of which to allow absolute religious freedom, Warwick is forever woven into the tapestry of American history. Since the days of its founding, the City has maintained all the conveniences of a large and thriving metropolis while simultaneously preserving its small town feel. With accessibility by land, sea and air Warwick is a thriving hub for residents, businesses and visitors alike.
As the home to Green International Airport and Rhode Island's MBTA commuter rail station, the InterLink intermodal and with easy access to Interstates 95 and 295, Warwick is a central and convenient location for anyone traveling through New England. With 20 MBTA stops daily between Warwick and Boston, and a host of domestic and international flight destinations, Warwick continues to be a booming mecca for both business and leisure travelers. With the ability to accommodate longer haul flights to a plethora of destinations, Runway 5, the airport's longest airstrip, has helped effectively retain passengers from utilizing other neighboring regional and international airports. With an abundance of transit options for residents and visitors, Warwick is one of the state's most easily accessible communities.
The innovative and award-winning City Centre Warwick concept has brought to life the continued redevelopment of more than 100 acres surrounding Green International Airport, the InterLink inter-modal commuter rail stations and Interstates 95 and 295. With 17 hotels scattered across city limits, a diverse economy with a large retail and service base, as well as a healthy mix of manufacturing, Warwick offers nearly endless business opportunities.
"Warwick is a City on the move. As an expanding hub for national and international travel, and with a growing biomedical industry, superior City resources and myriad recreational activities, our community possesses unmatched opportunities for business and leisure," Solomon said.
Additionally, the strong partnership with the Central Rhode Island Chamber of Commerce and the U.S. Small Business Administration helps the City to promote and support the many small businesses that call Warwick home.
Those who wish to live and work in Warwick will find a diverse, affordable housing mix that offers single-family homes, high-quality condominiums and apartments in safe neighborhoods with exceptional schools. Salt and fresh water ponds, beaches, moorings and marinas, miles of biking and walking trails, ice rinks, pools, golf and recreational facilities and an abundance of open space are among the many reasons people seek to make Warwick their home. For more information, https://bit.ly/2QUrwhf