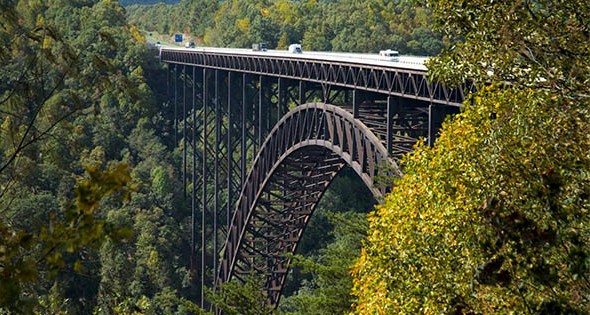 WEST VIRGINIA: Fiscally Responsible, Lower Costs
05 Nov, 2018
West Virginia is located in the heart of Appalachia, strategically located and connected to major metropolitan areas with road-to-rail accessibility up and down the Eastern U.S. and Canada.
The Mountain State's diverse economy has moved beyond its history of resource extraction to include a robust array of industries offering many products and services. With a low cost of doing business and a track record of fiscal responsibility, West Virginia has been expanding its economy in key areas like Aerospace, Automotive, Building Products, Chemicals & Polymers, Fulfillment Distribution, Technology & Information Services, Manufacturing, Metals and Energy. With development assistance in the form of tax credits, financing programs and workforce training programs, there are a myriad of ways to attract new and expanding companies. This support reduces startup and operating costs and provides for enhanced productivity. West Virginia has made it a top priority to ensure a high quality of life for residents and visitors alike. Cost of living is 14% below the national average. The home ownership rate is the highest in the nation, with affordable and safe housing options to meet every individual or family's needs. Residents can choose to live in urban or suburban communities, small towns or rural areas. Culturally, residents and visitors can see the state's artisanship and history through the many museums found throughout the state like The Blenko Glass Company Studios & Gallery, the Civil War Living History Museum, the Beckley Exhibition Coal Mine and many more. In addition, the state has a vast collection of fairs and festivals held annually to provide exciting cultural experiences.
With an advanced community and technical college system, finding skilled labor is not a super difficult process like it can be elsewhere. And with recruitment services offered by WorkForce West Virginia, an award-winning program, companies get technical and financial assistance to train, retrain and upgrade the skills of their employees.
Wayne County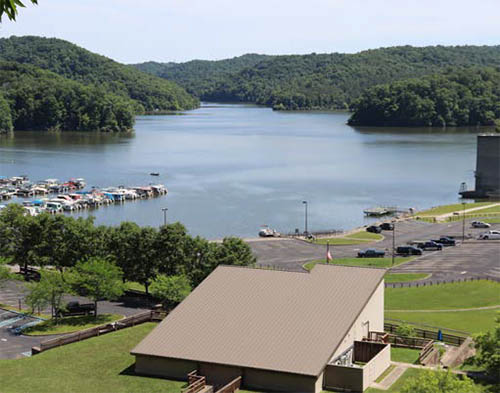 Blessed with incredible natural resources, short commutes to several important metropolitan areas, and a young and vibrant business community, Wayne County is a community on the move. Located within the Huntington-Ashland Metropolitan Statistical Area with a population of close to 500,000, Wayne County is within 500 miles of one-half of the U.S. population, near cities such as Baltimore, Cincinnati, Pittsburgh, Philadelphia, and Washington D.C.
With access to major interstate highways, the Ohio and Big Sand Rivers, rail, the Tri-State Airport, and the newly established Heartland Intermodal Gateway, Wayne County is a nexus for transportation.
"Wayne County is in a really good position just based off where we're located," says Park Ferguson, Director of the Wayne County Economic Development Authority and a Wayne County native.
"Our mission is to attract, promote and expand all business activity in Wayne County, whether that's catering to new entrepreneurs or developing sites to bring in new businesses."
The area has been historically recognized as coal country. However, with all sectors of the energy industry changing rapidly, Ferguson says Wayne County is looking toward the future.