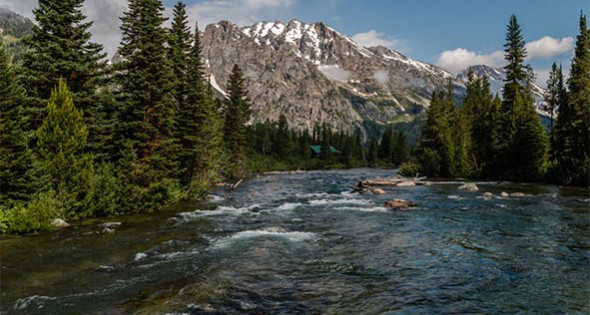 WYOMING: Work Hard/Play Hard
30 Oct, 2018
Wyoming leaders believe that strong partnerships between elected officials, civic organizations, chambers of commerce, economic development organizations, individual business leaders and community members are essential for a thriving economy. "Last year was a productive year for economic development in Wyoming," said Shawn Reese, chief executive officer of the Business Council. "Many partners – public and private, state and local – shaped 2017 to have lasting impacts to our businesses, our communities and our economy.
Wyoming's quality of life is unique: wide-open spaces, small rural communities and low population are just some of its characteristics. For economic development, important components also include good health care and high-quality schools, police and fire protection, affordable housing, cultural and recreational opportunities, and an attractive environment. Infrastructure like available land and buildings, water, sewer, gas, electricity, telecommunication services and transportation are all critical to success and readily available in the state.
Other reasons to consider Wyoming: Consistently named the nation's "Most Business Friendly Tax Climate" by the Tax Foundation. Wyoming is a right-to-work state. 7.1 percent of the state's workforce are union members compared to 11.1 percent nationally. Wyoming consistently ranks among the top 10 states in annual K-12 per-pupil spending (currently about $17,000 per student). In January 2016, "Inside Higher Ed" named Wyoming best in the nation in terms of state funding for higher education. Wyoming was the only state to receive an "A" grade.  The percentage of Wyomingites 25 and older with at least a high school diploma is 92.3. The percentage with a bachelor's degree or more is 25.1. (U.S. Census Bureau, 2010-14). Wyoming's second most populated age group is 20-29, and the state's median age of 36.9 is 14th youngest in the country. The Wyoming Legislature is statutorily required to maintain a balanced budget and the state has approximately $17 billion in savings and trusts. Wyoming has invested billions in infrastructure critical to public and private business needs.
Cheyenne-Laramie County Profile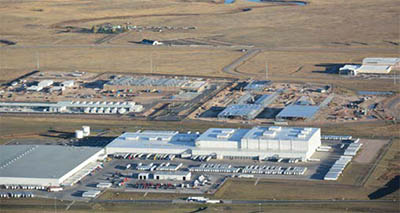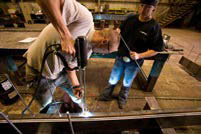 Once the center of the wild, wild west, Cheyenne, Wyoming, is quickly transitioning into a modern, forward-thinking, business-friendly community creating the jobs of tomorrow. Strategically located on the crossroads of Interstates 80 and 25 and just 90 miles away from Denver, Cheyenne lies on the eastern slope of the Rocky Mountains, an area that has become attractive for companies of all types to do business.
"Being this close to a large metro area but being on the Wyoming side of the border, the tax and cost benefits are generally better," says Randy Bruns, Chief Executive Officer of Cheyenne LEADS, the Cheyenne-Laramie County Corporation for Economic Development. "We're sitting on extraordinarily good transportation networks, so that's made us a logical place for warehousing and distribution." Accordingly, influential retailers such as Lowe's and WalMart have located major distribution centers in Cheyenne.
Over the years, science and technology have become important sectors in the West, including Cheyenne. "It is really a technology corridor and that has extended to Cheyenne, very intentionally in some respect," says Bruns. For instance, Cheyenne LEADS lured the National Center for Atmospheric Research (NCAR) Supercomputing Center to the area, a major scientific research asset, under the sponsorship of the National Science Foundation. Additionally, Cheyenne sits at the intersection of robust fiber optic corridors. Microsoft has invested over a billion dollars in a data center complex and Echostar Corporations primary uplink center is in Cheyenne. "If you're on the Dish Network anywhere in North America, all your signals originate here in Cheyenne, Wyoming," says Bruns.
With the University of Wyoming providing leading-edge education in the area, a thriving health care sector, and a lively and growing small business community, Cheyenne is truly a great place to do business.