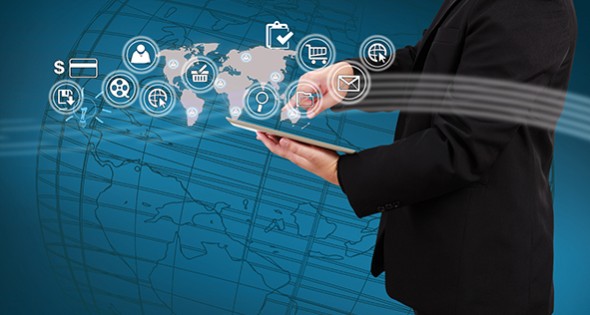 Get Ready to Manage the Logistics Chain Disruptions
03 Mar, 2017
There are numerous disruptive trends that are reshaping fleet management, transportation and supply chain operations. More stringent regulations and advanced technology are examples that are making more companies look for unique and innovative ways to re-think their processes and gain advantage by leveraging the infrastructure and focused expertise of a third-party provider.
Regulations such as Compliance, Safety and Accountability (CSA), Hours of Service (HOS) and Electronic Logging Device (ELD) have the potential to drive up transportation rates, exacerbate the capacity crunch and hamper carrier productivity. Eventually, regulations such as these will only lead to increased trucking costs, which will ultimately impose higher transportation costs on shippers.
The heightened safety and environmental regulations issued over the past 10 years have grown even more stringent, resulting in significantly increased administrative burdens, training and compliance costs for all fleet owners, carriers and shippers. CSA regulations issued by the Federal Motor Carrier Safety Administration (FMCSA) in December 2010 are a prime example.
CSA publicly reports on carriers' performance in seven categories, ranging from driver fitness and unsafe driving to hours of service compliance and vehicle maintenance.
The CSA's Safety Management System uses a motor carrier's data from roadside inspections – as well as all safety-based violations, state-reported crashes and the federal motor carrier census – to assign and publicly share safety scores for each carrier. If maintenance falls below standards, regulators have the right to audit a carrier and potentially take away their Department of Transportation (DOT) license to operate commercial vehicles. Some industries, such as oil and gas, will refrain from working with carriers whose scores are too high.
HOS regulations have also caused a great deal of disruption. HOS is designed to prevent driver fatigue by ensuring that drivers are not on the road for long hours without a break. Inaccuracies in measurement of compliance have been common though due to the large number of drivers who are still using paper logs instead of electronic logging devices (ELD) or some type of on board computer.
A great deal of the HOS issues that drivers and carriers have faced have been due to mistakes in the logs rather than driver fatigue. The good news is that the December 2017 ELD mandate helped make these reporting mistakes an issue of the past, virtually eliminating accidental or even willful inaccuracies in trip logs.
The issue of investment in time and money in working with these regulations is of real concern to many fleet owners. According to the Journal of Commerce, a biweekly magazine reporting on global trade topics, it was projected to cost trucking operators more than $1 billion to get ELDs into more than three million trucks before the December 18, 2017 deadline.
Training truck drivers to use ELDs could also take months, which could cause productivity to decline during that period.
Environmental regulations on fuel economy and emissions also continue to expand. While engine technology changes mandated by the Environmental Protection Agency (EPA) have significantly reduced greenhouse gas emissions, they have also resulted in much higher vehicle cost and increased complexity.
Greenhouse Gas (GHG) Phase II rules, issued by the National Highway Traffic Safety Administration (NHTSA) and EPA and scheduled to go into effect January 1, 2018, aim to further tighten emissions and improve fuel economy for heavy-duty trucks.
While the move is projected to cut greenhouse gases 13 percent by 2021, and continue upwards through 2027, GHG carries a hefty price tag, with the per-vehicle tractor costs at $12,300 by 2027.
Technology is driving transformation across all industries, now playing a bigger role in disrupting the fleet management, transportation and logistics business. This transformation includes the implementation of advanced diesel and natural gas engines, collision avoidance and other sensor-based systems, remote diagnostics, and, ultimately, autonomous trucks.
The same kind of mobile technology that is making Uber a global disruptive force is making its way into freight transportation. Uber, a software application that matches passengers with drivers, is turning the taxi business on its head. A variety of technology startups, as well as third party logistics companies, are beginning to deliver applications that connect shippers to carriers with available capacity.
Just like Uber, shippers are billed immediately and carriers are paid immediately in a swift and seamless way. According to researchers at Frost & Sullivan, this could go a long way to reduce the 20 billion empty miles trucks travel on average each year. And it provides shippers and freight brokers with a new way to find capacity to support surges in their business.
Frost & Sullivan forecasts that by 2025, $26.4 billion of truck freight revenues will be enabled by mobile freight brokering.
The degree of disruption and transformation within the industry is growing. And while all of it is targeted at being greener, safer and more innovative, it is undeniable that it requires tremendous investment in financing, resources and time.
With so many changes in the regulatory environment, and technology moving at such a rapid pace, more and more fleet owners/operators are turning to third party logistics companies.
They are looking for a partner with the experience and expertise to address the shortages of drivers and technicians; manage safety, fuel economy and environmental regulations; assess and integrate new technologies; and drive efficiency and innovation in the supply chains of small and large companies.
This is an exciting time for transportation and supply chain professionals. What is the right approach to these regulatory and technology trends for your company's business model and customer base? To find out, do your homework now. Sitting back and watching as your position in the marketplace erodes is not an option.
Dave Belter is vice president and general manager of transportation management for Ryder System, Inc., responsible for the strategic development and execution of Ryder's transportation management solution in support of customers in the automotive, industrial, consumer packaged goods, retail and high tech verticals in Ryder's Supply Chain Solutions (SCS) division. Ryder, one of North America's largest fleet of trucks, manages critical fleet, transportation and supply chain functions for over 50,000 customers.