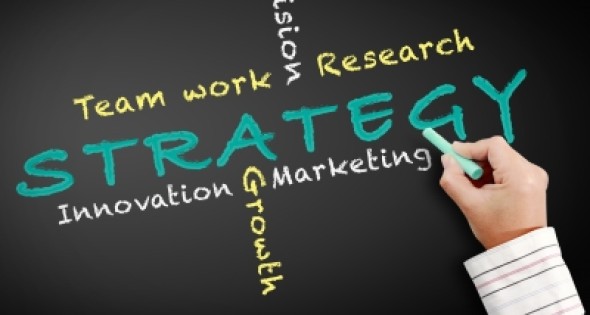 Iowa's Platform Shifts Keeps Economy in Check
26 May, 2014
By David Hodes
Iowa survived the last decade in pretty good shape economically, but state officials know it's time to do better than just survive.
Debi Durham, director of the Iowa Economic Development Authority (IEDA), says that in 2011, the Iowa Department of Economic Development was eliminated in favor of the IEDA's public/private partnership. It was a complete overhaul of the state's economic delivery model. "We kind of regrouped with our staff and got rid of a bunch of programs," Durham says. "I think I am the only director that went to the Legislature and said 'I will give all these programs back to you because they don't work.'"
Through the IEDA's two main divisions — business development and community development — officials administer several state and federal programs to meet its goals of assisting individuals, communities and businesses. "We structured a strategic plan around manufacturing and agriculture and food production," Durham says, adding that the strengths of the diverse economy have meant real survival during tough times in the state. "If you look back in the 1980s, when we had a farm crisis, the insurance and finance platform actually outperformed for us and kept us stable. Well this time it's the agriculture side that has held everything up, and why Iowa has done so much better in the recession than other states."
Durham says that the IEDA is also focusing on doing a lot of foreign direct investment, encouraging growing their exports by 20 percent. Since January 2011, IEDA has assisted the Foreign Direct Investment Association (FDIA) in projects that are expected to create and retain nearly 1,000 jobs and result in capital investment in Iowa of almost $2 billion. The top five FDIA projects include the Iowa Fertilizer Co., Valent BioSciences Corp., CJ Bio America Inc., Danisco US Inc., Bridgestone Americas Tire Operations and Hipra Scientific USA.
"We understand that 95 percent of our customers are outside of the U.S. and so we really have a global perspective of everything that we do," Durham says.
She says that the recent opening of a center of excellence called TechWorks will have the latest equipment that will help drive innovation in the manufacturing sector.
Last May, nearly $4 million in state funding was included in the IEDA appropriations budget for improvements to the 30-acre R&D Cedar Valley TechWorks center, located in downtown Waterloo.
The appropriation will also enable the University of Northern Iowa to purchase a three-dimensional printer to fabricate on-demand component molds to support advanced manufacturing.
"We have surveyed a lot of our manufacturers for years and quite frankly we know of companies out there that are not innovating," Durham says. "And that is concerning to me because if they are not innovating, they are not growing their market and then the future doesn't look as bright to them."
Industries and Innovations
Paul Rumler, chief economic development officer and executive vice president of the Quad Cities Chamber of Commerce says that one example of the economic strengths in the Quad Cities region (Davenport and Bettendorf in Iowa; Moline, East Moline and Rock Island in Illinois) is their advanced manufacturing hub, citing Alcoa North American Rolled Products in Davenport.
That company expanded their operations to include evolving product lines in aluminum rolled body content sheets used for the automotive industry — aluminum is the second-most-used material in making cars today — and cut the ribbon on the completion of a $300 million expansion in January. "It's a great example of an existing company here looking at their footprint across the country as to where they're going to put their next investment, knowing that they can go anywhere in the country, and choosing to do it here," Rumler says.
Up in the northeast corner of the state, Mark Seckman, vice president of national marketing for the Greater Dubuque Development Corp., says that, in their diverse economy that includes manufacturing and food processing, the most recent news is the announcement by Hormel Foods Corp. bringing in two new product lines this year to their Progressive Processing subsidiary plant in Dubuque. The $36 million expansion, expected to be completed this summer, will create 91 new jobs.
Seckman says that they are working on supply chain management opportunities as well with an "inside out" approach to business recruitment using feedback from employers about what gaps they have in their needs. "We did that with Hormel," he says. "You get feedback at a department level which is a little different than what you get at the local level. You also develop a relationship at the corporate level that is face-to-face relationship building."
Talent and Education
Durham says that Lt. Gov. Kim Reynolds is leading a strong initiative to introduce students in the K through 12 schools to opportunities in science, technology, engineering and math (STEM) as the co-chair of Gov. Terry Branstad's STEM Advisory Council created in 2011. The governor wants to triple funding this year and is proposing legislature for increasing apprenticeships.
Quad Cities' Rumler says that last year they created an integrated new service line within the chamber's innovation services called the Critical Talent Network (CTN), based on the services of a network of retirees and experts that help businesses overcome barriers and capitalize on other activities.
"For example, we have had three announcements in the last few months of businesses that have expanded both in capital investment and new job creation," Rumler says. "And they entered into a short term contract with the CTN where we placed some senior executives with expertise in their specialized field and, in that company, evaluated how they should overcome barriers to growth, whether it be on the financial side or a management workflow process or a strategic plan for the organization."
Assets
An act announced by Gov. Branstad during his 2014 condition of state address, the Connect Every Iowan Act, contains a targeted, time-limited, and geographically-limited tax incentive to encourage build-out of ultra-high-speed Internet capabilities.
Broadband equipment and infrastructure installed or constructed in unserved or underserved areas between the act's effective date and Dec. 31, 2018 would be exempt from property tax under the bill.
This kind of infrastructure development is a shot in the arm for business such as call centers, data centers and distribution companies attempting to coordinate cross-country or multinational communications or shipping arrangements.
For western Iowa, Lori Holste, executive director of the Western Iowa Development Association that includes Pottawattamie County, says that logistics is what they are growing in their area, being located along the Interstate 80 corridor on the northern edge of Pottawattamie County and Interstate 29 on the west side of the county.
Interstate 80, a primary East Coast-to-West Coast artery, and Interstate 29, a major North American Free Trade Agreement (NAFTA) route, connect in Pottawattamie County.  The area is also served by two border-to-border U.S. highways. U.S. 6 is an east-west route (Bishop, Calif., to Provincetown, Mass.) and U.S. 59 is a north-south route (Lancaster, Minn., to Laredo, Texas).
These major U.S. transportation corridors enable businesses to reach most national markets within one to two days by truck.
 "So we have great travel opportunities north and south, and east and west," Holste says. "With that logistics aspect, that makes us a stronger selection candidate for a company that wants to get product across the nation quicker at prices people can afford," she says. Con-way Freight, Midwest Manufacturing and Oakland Foods have operations in the city as a result of the area's access to distribution routes.
Lifestyle
Iowa has always been known as a "place to grow", with large tracts of farmland and quiet cities dotting the countryside while featuring some of the country's most vibrant schools and universities, such as the University of Iowa in Iowa City, and the Iowa State University in Ames.
Seckman says that Dubuque is trying to improve its attraction to a younger workforce — keeping some of the graduates of the three colleges in the city (Loras College, the University of Dubuque, and Clarke University) by presenting itself as a city with a cool and hip vibe. "There are compelling reasons to try and reverse that trend and keep graduating students in Dubuque instead of losing them to Chicago or other large metro areas," Seckman says.
The chamber is helping to promote the historic Dubuque warehouse district under a $200 million redevelopment, which spans a 17-block area and includes 28 buildings with over 1 million square feet of space now converted into lofts, businesses and artist spaces. This "millwork district" consists of blocks of old warehouses and manufacturing facilities that were used primarily for the window and door manufacturing industry at the turn of the century.
 Iowa is feeding the world, but it wants to do more. "We are figuring out how we add more value to those food products before they are actually sent overseas," Durham says. "So food processing and production is actually a great platform for us to continue to grow." She says that at the same time, IEDA is seeing more and more reshoring of manufacturing. "We are seeing those primary metals and additive manufacturing and new clusters arising within those traditional heavy industrial manufacturing now. So it's really a great time to be in Iowa, or anywhere in the Midwest."
More Info
Iowa Economic Development Authority 
Greater Dubuque Development Corp. 
Quad Cities Chamber of Commerce