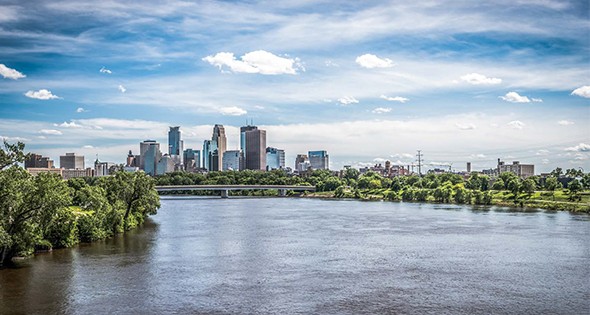 MISSISSIPPI: Embracing the Future
17 Apr, 2019
Mississippi's population is just shy of 3 million with 1.2 million active in the workforce. While the state is seeing growth in many sectors, Mississippi's economy is strongly rooted in manufacturing of all types. The largest share of manufacturing jobs in Mississippi is based in food manufacturing, furniture and related products which when combined account for one-quarter of manufacturing jobs in the state.
Recently Mississippi has seen significant growth in high-tech manufacturing sectors like aerospace. According to the Mississippi Development Authority, for the past several years, almost every commercial airplane in the world has at least one part manufactured in Mississippi. The state is home to some of the world's premier aerospace companies, including GE Aviation, Airbus Helicopters, Rolls-Royce and Lockheed Martin. Additionally, three companies, Aurora Flight Sciences, Northrop Grumman Unarmed Systems and Stark Aerospace, assemble Unarmed Aerial Systems (drones) at sites throughout the state.
Aerospace manufacturing is an important and growing sector in Mississippi and the need for trained workers is immense. Mississippi is now working with the state's network of 15 community colleges and universities to create customized training programs to meet the specific needs of the aerospace industry.
Mississippi is also making great strides in other industrial sectors including shipbuilding, automotive manufacturing, agribusiness, and film and tourism. Small business and entrepreneurship are also major focuses for the state which has established 26 incubators to help nurture new startups.
Mississippi's cultural history, vibrant music and culinary scenes, and low cost of living are also attractive reasons to take a second look at the Magnolia State.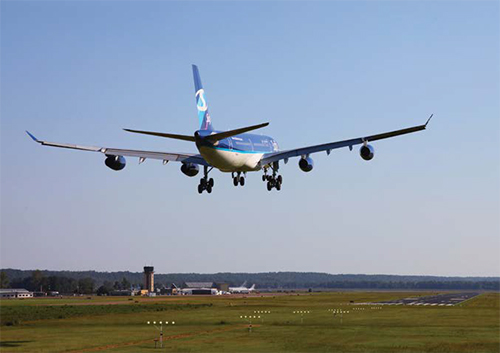 Located at the confluence of three rivers, Greenwood sits at the eastern edge of the Mississippi Delta and is home to some 16,000 residents. Once known as the Cotton Capital of the World, Greenwood is a progressive community with small town charm and a high quality of life.
With amenities including a world-class boutique hotel, critically acclaimed restaurants, tree-lined boulevards, and locally owned retail stores, Greenwood is the destination of choice for large corporations, small businesses, and young families alike. Planning for the future success of Greenwood is of paramount importance to local leaders and city officials who have taken actions to ensure Greenwood's vitality for years to come. The city's 20-year comprehensive plan identifies opportunities that make Greenwood a healthier and more sustainable place to call home. The city's stock of both old and new commercial buildings provide reasonable and attractive options for retail stores, office locations, and corporate headquarters alike.
Greenwood may seem an unlikely spot for aviation-related business, but the Greenwood-Leflore Airport (KGWO) is home to a number of them and is looking for more. Located 98 nautical miles south of the FedEx Superhub in Memphis, the airport is home to the GE Capital Aviation Services disassembly facility. Hundreds of thousands of aircraft parts – from engines and landing gear to avionics and flight controls – have been recycled here. The airport has a 60-acre concrete ramp and a primary runway with an ILS, high-intensity lighting with MALSR, and the strength to support aircraft weighing up to 560,000 Ibs. All supporting taxiways are 75' in width. The airport is tower-controlled and offers radar services via Memphis ARTCC. The airport has 150 acres of land available at very attractive annual lease rates and can offer a broad range of incentives.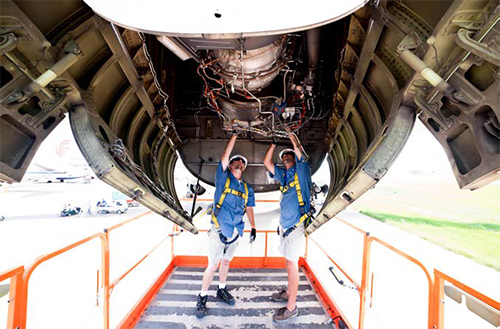 Greenwood is home to an interesting mix of manufacturers and distributors including Hickok Manufacturing Group (an FAA Repair Station), Milwaukee Electric Tool, P Americas/PepsiCo and Viking Range, LLC. Milwaukee recently completed a $16.8 million expansion of its local manufacturing facility, adding 126 jobs and planning another expansion that will add another 300 new jobs to the Greenwood campus.
For more information, please call the Greenwood-Leflore Industrial Board at 662-453-5321 or visit their website at greenwoodedf.com.