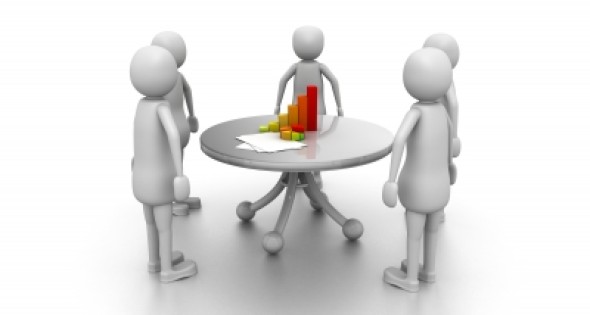 Oklahoma: Wide Range of Industry
02 Aug, 2015
By Rachel Hamilton
Falling oil prices have not been disastrous for Oklahoma's diversified economy, which has seen expansions in nanotechnology, aerospace, and wind energy.
Rogers County has seen job creation and expansions. "We have a startup nanotech company in our industrial park that we've got our eye on. They are creating a nanofiber media product for gas turbine filters and in clothing to allow air in and keep water out," says Jeri Koehler, director of the Claremore Industrial and Economic Development Authority.
Oklahoma City, Oklahoma County and the Air Force, in a public-private partnership, plan to create 1,300 maintenance, repair and operations (MRO) jobs in 14 hangars to be built on 156 acres of land purchased for $44 million outside of Tinker Air Force Base in Oklahoma City, according to a statement released by the Oklahoma Department of Commerce earlier this year.
The Boeing Co. opened its first commercial aircraft facility, a laboratory to test military and commercial aircraft parts this spring. The facility will employ an estimated 900 workers.
"We have two wind farms going in," says Vicki Ayres-Portman, executive director of Panhandle Regional Economic Development Coalition Inc. (PREDCI). The farms will provide 500 megawatts of power between them.
The power they provide will go into the Plains & Eastern Clean Line, by Clean Line Energy Partners, which is expected to break ground in 2016, and will harness nearly 4,000 megawatts of power "within a 100 mile radius of Guymon," Ayres-Portman explains. Those megawatts will travel to Tennessee, with 500 being fed to Arkansas on the way.
The Plains & Eastern Clean Line construction is expected to create 800 to 1,000 temporary jobs; once complete, the project is expected to create 600 permanent jobs paying $22 to $25 per hour to start, Ayres-Portman says.
Down to Business

The Oklahoma Department of Commerce's website offers up-to-date maps of all zones where business incentives apply.

Oklahoma is ranked No. 1 for the lowest unemployment insurance tax rate and seventh in lowest corporate income tax rate for 2015.

Oklahoma is a right-to-work state.

Oklahoma's 21st Century Quality Jobs program offers incentives to qualifying businesses creating 10 or more very high paying jobs, up to 10 percent of payroll as cash back, and it supplements the state's Quality Job program that targets manufacturers and service industries with qualifying new payroll investments by offering cash payments of up to 5 percent of new taxable payroll.
Industries and Innovations
Oklahoma's key industries are energy, aerospace and defense, agriculture and bioscience, transportation and distribution, and information and financial services.
Manufacturing spreads across all those industries, and, according to Koehler, is concentrated in the northeast. "Ninety percent of exports for the whole state come from seven counties in the northeast," she says.
Oklahoma's aerospace cluster includes more than Boeing and the Air Force. "Tulsa is the home of an American Airlines facility," Koehler says, explaining that the facility is for "machining of aerospace components in our area." The maintenance complex is one of the largest commercial MRO facilities in the world.
Other aerospace companies with a presence in Oklahoma include NORDAM, Honeywell, Pratt & Whitney, Northrop Grumman Corp. and ASCO Aerospace USA.
Agriculture has always been a powerhouse in Oklahoma, it is a $6.7 billion business and the Panhandle is no exception.
"We are primarily an ag-based economy," Ayres-Portman says. Hogs are particularly prevalent, and they have many uses; in addition to pork, hogs become flavoring for noodles at Guymon Extracts Inc. and their fat becomes biodiesel — about 36,000 gallons per day at High Plains Bioenergy, she says. Seaboard Foods, of which High Plains is a subsidiary, is the area's largest employer with 3,600 workers.
The agriculture and bioscience sector has a $6.7 billion economic impact, according to the Oklahoma Department of Commerce. Major companies and research facilities include Cytovance Biologics Inc., Analytical Research Laboratories Inc., Samuel Roberts Noble Foundation, Oklahoma Medical Research Foundation, Oklahoma State University, University of Oklahoma, Charlesson LLC, and Selexys Pharmaceuticals Corp.
"We are trying to attract and recruit value-added businesses that would go along with the wind projects," Ayres-Portman says, explaining that they are looking for components manufacturers that would keep the farms supplied during and after construction.
The area is also looking for housing, and is at least 1,100 units short, Ayres-Portman says, though they have recently passed legislation that allowed a previously vacant hotel to be converted into 45 apartment units. They are also "working with several different groups on temporary housing" for the construction phases of the Clean Line.
Oil prices may vary, but Oklahoma has lots and lots of oil and natural gas; Oklahoma is the fourth largest producer of natural gas and fifth largest producer of crude oil in the United States.
Talent and Education
Rogers State University in Claremore creates "a pipeline for workforce for industrial companies," Koehler says. The university offers bachelor's degrees in information technology as well as business information technology and applied technology.
Claremore sees "innovation in cybersecurity," Koehler says, adding that it has attracted many spin-off companies in information technology.
"Claremore's population has grown over 20 percent in excess of Oklahoma's population growth in the past 10 years," Koehler says. "Our county has been the fastest growing county in the state for the last few years now."
She attributes that growth to the high quality of life in the area, noting that about half of the workers located at the industrial park live in town and two-thirds live in the county.
Oklahoma Panhandle State University (OPSU) has just finished its first school year offering skills training and a 2-year degree for wind technicians, Ayres-Portman says.
The degree program includes mechanical, electrical and information technology components, which Ayres-Portman say are also helpful for workers in food processing and other companies.
Art and IT students from OPSU are unusually successful, Ayres-Portman says, "for a little university in the Oklahoma panhandle." OPSU graduates have gone to work for Pixar, Disney and NASA.
Oklahoma Works was launched February 2015 to align educational and training institutions statewide with industries that need workers.
The Mid-America Delivers program is an initative through Oklahoma Works established by Mid-America Industrial Park in Pryor. Mid-America is home to more than 70 businesses, and has partnered with Mayes Public County Schools to bring K-12 students on tours and encourages businesses to take on interns.
The Training for Industry Program (TIP) provides skills training for businesses and is delivered through Oklahoma's system of 57 technology center campuses across the state.
Assets
Oklahoma is located centrally in the United States, and can reach 80 million people within a 500-mile radius with rail and highway, according to the Oklahoma Department of Commerce.
The state has 137 airports and major inland ports including Catoosa on the Verdigris River and Muskogee on the Arkansas River.
The Claremore Industrial Park is positioned to take advantage of the area's central location. Its over 200 acres have a rail spur to BNSF, and the Union Pacific railway runs very nearby; it also has access to a regional airport and an international one in Tulsa. "It is 15 minutes away from nation's most inland port — Tulsa's Port of Catoosa," Koehler says. "It's mostly shovel ready and very connected to transportation."
The Panhandle has a four-lane highway system that goes from Santa Fe, N.M., to Chicago, Ayres-Portman says, noting that the area's industrial parks have access to Union Pacific as well.
The Guymon Municipal Airport offers a nearly 6,000-foot runway. "We want to make sure they can land corporate aircraft," she says, adding that the terminal has recently been updated.
Oklahoma's cost of doing business was ranked first in the country in 2014 by CNBC, and offers electricity costs at about 30 percent lower than the national average, according to the Oklahoma Department of Commerce.
"Sometimes when I send out an RSP, they [interested companies] often call me to double check the numbers because they can't believe our electric and utility costs are so low compared to other parts of the nation," Ayres-Portman says.
Outdoors and Recreation

The Oklahoma City Museum of Art, just over a decade old, boasts collections of American and European art, as well as the largest permanent collection of Dale Chihuly glass that spans three decades of the luminist's works, including the 55-foot Eleanor Blake Kirkpatrick Memorial Tower.
Lifestyle
"People tend to think of flat, dusty plains when they think about Oklahoma, but our state is actually one of only four states to have 10 or more 'eco-regions,' or areas that have distinct terrain," writes Leslie Blair, information officer, Oklahoma Department of Commerce, in an email correspondence.
The state also has 11,600 miles of shoreline on its rivers, streams, and lakes.
Oklahoma has lots of outdoor events and recreation, as well as a growing, rich arts and cultural scene.
The Wild Horse Gallery & Art Center in Guymon is an "artist incubation program" with "lots of upcoming artists" including OPSU students, Ayres-Portman says. It is part of what she describes as "a great arts district" in downtown Guymon.
Oklahoma enjoys the arts all over the state. "Downtown Oklahoma City has a huge arts district," Ayres-Portman says. It includes the Oklahoma City Museum of Art and festivals and arts events run by the Arts Council of Oklahoma City.
The Guymon Pioneer Days is one of the "top 10 outdoor [Professional Rodeo Cowboys Association] rodeos in the U.S.," Ayres-Portman says. The Pioneer Days are a week-long festival that includes bull riding, a parade, a 5k run/walk, a carnival, a mutton bustin' contest (children ride sheep), and the Spikes and Spurs Golf Tournament — ranking in the top 10 golf courses in the state.
In addition to the cowboy heritage, the region also celebrates the 19 nationalities represented there, as Ayres-Portman explains. The annual Azuma; An African celebration is a festival showcasing the Ethiopian, Eritrean and South Sudanese culture, stories and food of the African immigrants of the region.
The Five State Run, a charity event hosted by the Iron Thunder Motorcycle Club, brings in about 1,300 bikers early each May, Ayres-Portman says.
Claremore and Oologah are home to the two Will Rogers Memorial Museums in Oklahoma.
More Info
new.okcommerce.gov
www.claremoredevelopment.org
predci.com
Illustration by renjith krishnan at Free Digital Photos.net