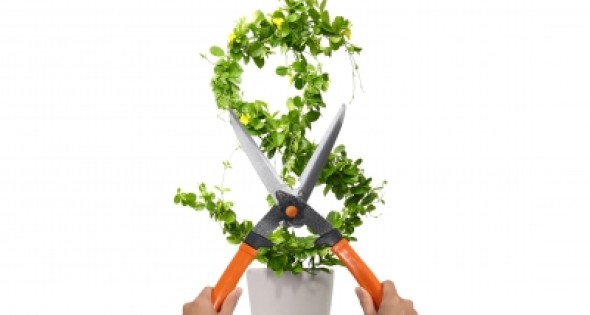 Phoenix Region Reviews Sequester's Impact on Region
01 Mar, 2013
The Greater Phoenix Economic Council (GPEC) has released findings and recommendations from its Aerospace and Defense Market Intelligence Program, a two-phase initiative that takes an in-depth look at the region's aerospace and defense companies to determine their strengths, weaknesses and readiness for the sequestration, federally-mandated automatic spending cuts scheduled to take place today unless Congress intervenes.
As a result of the sequestration, the Department of Defense must cut $1 trillion from its budget. Arizona has the sixth largest share of DoD contracts, and stands to lose as much as $2.3 billion in annual revenue on account of sequestration-based cuts.  Until it happens, however, the size or effects of the cuts in Arizona remain ambiguous.
In anticipation of these massive cuts, GPEC — along with its Economic Development Directors Team and the Greater Phoenix Chamber of Commerce — last year undertook a major market intelligence initiative to determine the existing strengths and weaknesses of Arizona's aerospace and defense companies. Based on this data snapshot, the analysis also sought to understand the potential impact of sequestration on local companies, communities, workforce and innovation base.
"These looming cuts represent a crossroads for our region," says GPEC President and CEO Barry Broome. "The region's corporate, science, civic and government partners must convene to not only mitigate job loss but also to support and protect the region's physical assets, workforce talent and innovation from being moved out of the market."
The findings represent a snapshot of the Greater Phoenix region's aerospace and defense industry for a specific period of time, from May through December 2012 when the data was collected. During this time period, sequestration was considered more of a threat and less of a reality.
Top-line analysis revealed that 76 percent of the companies reported to be either stable (52 percent) or expanding (24 percent). Twenty-six percent reported that their businesses were contracting — primarily companies and operations where DoD contracts represent the largest share of their revenue base. Those that were expanding focused on diversification, including commercial and international markets, or DoD growth areas like intelligence, surveillance and reconnaissance, cyber technology, space technology and counterterrorism.
Click here to view the report and learn its recommendations.
Illustration by scottchan at Free Digital Photos.net
Compiled from GPEC press release.