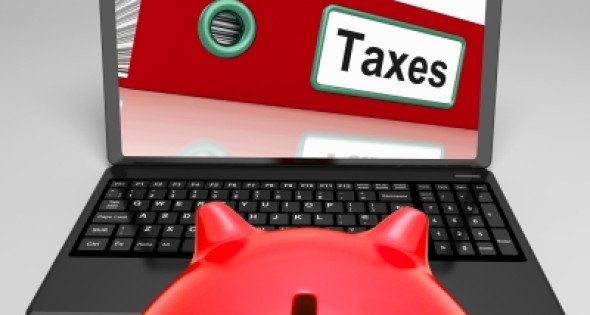 South Dakota's Low Tax Climate Earns Accolades
25 Apr, 2014
By Rachel Duran
South Dakota's business-friendly climate isn't by accident but rather by design. Economic developers and legislators believe the state is the best in America for conducting business, earning their recognition through deliberate actions.
These actions have created one of the nation's consistently low tax environments, with no collection on a wide range of taxes, including corporate and business inventories. Companies and industry leaders continually recognize the state's advantages. In 2013, CNBC ranked South Dakota as the nation's No.1 State for Business. Additional recognitions come from the Tax Foundation's Business Tax Climate Index, which ranked the state No. 2 in the nation; and the ranking by the Bureau of Economic Analysis as the nation's No. 1 state for personal income growth.
The pro-business climate fuels the state's economic growth. Based on 2011-2012 numbers, for the third consecutive year, the state's GDP increased, in this case by 1.9 percent to 8.1 percent. Manufacturing activities were up 10 percent. On the other hand, the agriculture sector was down 16 percent, with most of the decrease attributed to the drought that affected the state, said Pat Costello, commissioner, Governor's Office of Economic Development, in his department's 2013 Annual Report.
Industries and Innovations
South Dakota's industry clusters include: biosciences; financial services; professional business services, oil and gas; sporting, hunting and outdoors; and value-added agriculture. Costello noted in the annual report that the shooting, hunting and outdoors industry accounted for 23 percent of his department's leads in 2013. He noted his team is refining its recruitment and follow-up process and will apply this framework as a guideline for increasing activity in other key sectors.
The shooting, hunting, and outdoors industry finds South Dakota's pro-business tax climate and regulations to be beneficial, including the ability to tap into the synergies of the well-established firearms cluster. What's more, outdoors recreation is widespread in South Dakota, where many residents enjoying hunting.
Breaking things down based on industry sectors, South Dakota's largest industry is agriculture, which has a $20.7 billion economic impact on the economy. The state's agricultural background also bodes well in bioscience  industry developments such as with biofuels and seed engineering.
Financial services firms are attracted to a cluster that includes CitiBank, CapitalOne and Wells Fargo. In fact, South Dakota holds 19 percent of the nation's total bank assets, the second-most among states. Additionally, the state's trust laws are internationally recognized.
Professional business services are attracted to the low utility rates found in South Dakota, which have stayed among the lowest in the country for the past decade. The state's climate also offers advantages when cooling data center operations; on average the state has 176 days that are less than 55 degrees.
South Dakota is also an ideal location for the oil and gas industry. The Bakken Shale Play in North Dakota is located less than 100 miles away from the state. The Williston Basin also extends into the state. The state's history in manufacturing and agriculture provides a solid base for ancillary oil businesses.
In regard to business expansion activities, there have been several noteworthy announcements that tie into South Dakota's key industries, including the announcement by Permian Tank & Manufacturing. The company, based in Texas, is expanding its above ground storage tank and processing equipment manufacturing operation in Belle Fourche. The company finds South Dakota's location ideal to serve oil field activities underway in the Bakken, Niobrara and Green River.
In other announcements, Canadian company, Marmen Energy, acquired a 150,000-square-foot facility in Brandon and expects to create up to 250 new jobs. The company was approved for a reinvestment payment of up to $600,000 for its expansion.  MDS Manufacturing Co., with assistance from a loan from the state's REDI fund, will expand its operations in Parkston, where it manufactures skid steer, tractor loader, and other attachments for major equipment manufacturers.
3M Brookings will utilize the newly established Reinvestment Payment Program to expand its manufacturing capabilities. 3M Aberdeen is also undergoing an expansion. The community is also home to a rapidly growing wind turbine blade manufacturer, Molded Fiber Glass Co., which is based in Ohio. The company will train those who want to earn certificates as certified composite technicians.
Aberdeen is home to a range of industries, including manufacturing and business services. It is within proximity of four ethanol plants, and is home to equipment retailers such as Case IH, Caterpillar and John Deere, says Jim Barringer, former executive vice president, Aberdeen Development Corp.
Moving south to Yankton, the region's industry stronghold is in the manufacture of large construction equipment, as well as electronics companies and machining companies. "We want to see that continue to grow but we would also like to see growth in related areas," says John Kramer, executive director, Yankton Area Office of Economic Development.
Talent and Education
Barringer encourages companies to look beyond the Aberdeen area's 3.6 unemployment rate when it comes to workforce numbers. He says this number is a reflection of people in South Dakota — that they want to be employed. "We have had numerous companies come to town, be they in manufacturing or back office, which have been able to gather 100s of applications," Barringer says.
The community was recently awarded a $2 million grant from the state to construct a new regional career and technical education facility. "CTE programs are crucial in preparing South Dakota students for all the opportunities awaiting them after graduation," said Gov. Dennis Daugaard in a public statement. "Programs are strongest when all the key players work together: secondary education, postsecondary education, and business and industry."
In Yankton, economic development officials are putting together a five-year economic development plan. One component deals with workforce, creating long-term solutions in the public schools, and short-term solutions assisting area companies with their recruiting needs. "We have asked companies to project what their workforce issues and needs are," Kramer says.
Assets
Kramer says that companies benefit from doing business in a pro-business state such as South Dakota, and communities such as Yankton, which are aggressive in meeting corporations' needs. "When we work with a client, it is a partnership," he says. "We want to build with them."
A project in the works is with Dakota Plains Ag Center, which is building a $40 million to $50 million facility, which will offer the area access to rail services with the support of tax increment financing for the project. Eight million dollars of the initiative would support rail infrastructure, which provides services off a main supporter line for Burlington Northern. "The advantage of the rail line is that it can be used by not only BN but also by CN and UP," Kramer says. He says the rail development would give economic developers the opportunity to talk with companies where logistics is the main component of their request for sites, such as with fertilizer operations, wood products companies, and metal distribution companies.
In Aberdeen, a 300-acre site, which has infrastructure around it but not in it, is served by a short line railroad company, which makes the addition of a rail siding or rail spur easier than if it was on a main line. "We see some ag processing companies and manufacturers of durable goods taking a look at this," Barringer says. "There is also some discussion the rail line will be utilized by GE, which buys the blades from Molded Fiber Glass. GE pays the freight, and they are interested in curtailing their transportation costs."
The Aberdeen Development Corp. is a more than a development corporation but also a real estate firm that owns and manages facilities, Barringer points out. Available inventory includes 32,000-square-foot facility. "You can come here and operate and have the necessary cash flow to get up and running, and we take on the risk of construction and maintenance of the building," he says.
Kramer says Yankton's officials have the ability to move projects through a fast-track process. Officials can build facilities and do lease backs with companies. "We can get things done at a speed that a lot of companies can't do themselves," he says.
Lifestyle
In addition to low cost tax advantages, South Dakotans enjoy the second-shortest commute time in the nation at 16.3 minutes, and one of the lowest crime rates in the nation, according to www.sdreadytowork.com. What's more, South Dakota's utility and housing costs are lower than the national average.
When it comes to arts and culture, the state is home to annual arts festivals, and numerous theatres and museums. What's more, the state's wine industry is expanding, with many wineries offering tours and wine tastings throughout the year.
Barringer says Aberdeen is home to cultural and social opportunities that are not typically found in many towns of 26,000 people, thanks to the fine art's center and the presence of Northern State University.  The community is prepared for additional population expansion, and has added 1,000 new family housing units, apartments and homes in the last three years.
More Info
Governor's Office of Economic Development
Yankton Area Office of Economic Development
Illustration by Stuart Miles at Free Digital Photos.net