With a convenient location and business friendly atmosphere, Wisconsin continues to attract new business. Centro Sperimentale del Latte USA Inc., a probiotic company, is establishing its first U.S. operations with a manufacturing facility in Wisconsin. Faith Technologies Inc., an electrical planning, engineering, design, and installation company, is expanding with…
Most people think of South Carolina as a tourist destination. And with picturesque beaches and numerous historic sites and plantations, tourism is certainly is certainly a large economic driver. But the state also developed an exceptional economic climate that helps companies keep down operating costs as well as performance-based…
Blessed with an ideal location, a low-cost of living, and pro-business political leadership, Kentucky is poised to become the next industrial powerhouse on the national stage. Over the previous five years, the Bluegrass State has secured billions of dollars in new investment in a myriad of manufacturing sectors…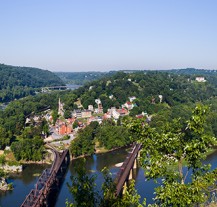 The entire state of Maryland seems full of pro-business assets including abundant educational opportunities, advanced transportation infrastructure, an enviable quality of life and all in a desirable location.
Advantageously located next to the nation's capital, Maryland businesses have an undeniable edge in federal funding and research. Workers benefit…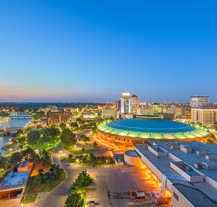 Kansas, with a population of just over 2.9 million, has established itself as a place of opportunity. The state offers major advantages in costs, taxes, skilled workforce as well as major transportation assets that make the Sunflower State a haven for investment and innovation.
Advanced manufacturing, especially aviation and…