MISSOURI: Gateway to Prosperity
18 Apr, 2019
Missouri boasts the fourth most diverse economy in the nation with high-tech manufacturing, automotive supply, transportation and logistics, health science and services, and energy among the sectors driving the state's marketplace.
With a vast array of assets the Show Me state offers a great location for new business startup, relocation and expansion. For instance, according to the Missouri Department of Economic Development, Missouri has the sixth-best highway system, the largest waterway system, 99 airports, and two of the largest rail terminals in the nation, providing companies with enviable shipping routes to all corners of the U.S.
Missouri also has a healthy financial climate creating an attractive environment for investing and commerce. Missouri is the only state with two Federal Reserve Banks and is home to the regional headquarters of several major banks including Bank of America, U.S. Bancorp, Regions Bank as well as the HQ for Commerce Bank, Central Bank, and UMB Bank. Missouri is also one of only nine states with an AAA from all three rating agencies.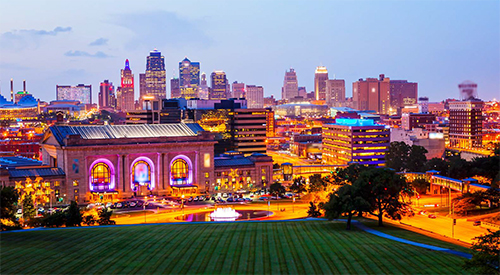 The state is committed to creating a healthy and active workforce. In September 2018, the unemployment rate fell to 3.1% an 18-year low. Additionally, in Missouri there are 400 registered apprenticeship programs allowing residents to "earn while they learn" as they receive the training and education necessary to compete for high-paying jobs in the 21st Century economy.