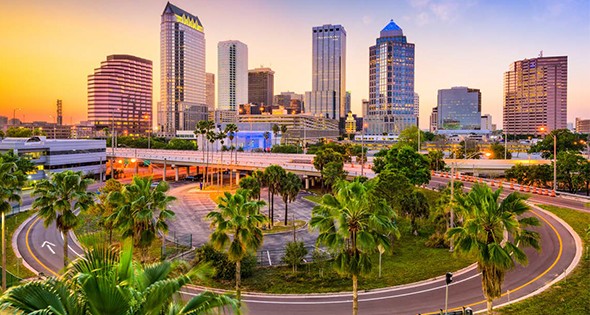 Florida: Topping the Trillion Mark
04 Dec, 2019
The third most populous state in the U.S., Florida is one of the nation's economic juggernauts. The state is blessed with a pro-business climate, education systems producing a large and talented workforce, and natural resources that – among other advantages – have vaulted Florida's economy into one of the largest in the world. In 2018, for example, Florida's economy topped the $1 trillion mark, making it the 17th largest economy in the world, and the state's job growth of 2.8 percent makes it the top state in the Southeast for job creation. In addition, Florida consistently ranks among the top states for attracting foreign direct investment (FDI), and is home to more than 2,000 international companies.
According to Enterprise Florida, Inc. – a public-private partnership between Florida's business and government leaders – the Sunshine State is perfectly suited for economic development with a welcoming business climate and an array of competitive advantages. For instance, Florida boasts a handful of beneficial tax laws aimed at helping companies grow, including no corporate income tax on limited partnerships or subchapter S-corporations, corporate franchise tax on capital stock, or property tax on business inventories.
Florida's system of colleges and universities produce a large pool of talented and educated candidates to the stat's workforce each year. In addition, Florida's post-secondary institutions work closely with businesses, leading to specialized training programs at the community-college level and cutting-edge research in many of the state's four-year universities.
One of only nine states with no income tax on any resident, Florida citizens are among the wealthiest in the U.S. with available disposable income to participate in recreation. Well-known for its beaches, Florida also boasts dozens of world-renown golf resorts and a plethora of areas for fresh an salt-water fishing, among other activities, all making Florida a special place to work, live, and play.
FLORIDA: HARDEE COUNTY
Hardee County is a place in the heartland of Florida where tradition and stability work alongside economic resources to provide a prime place for companies to grow or to put down roots.
Easily accessible seaports, airports, and railways open up Hardee County residents to the world's markets. Two of Florida's largest seaports are 60 miles away, and two large-hub international airports are within 75 miles.
An estimated 28,042 people live in Hardee County, in 7,494 households. Median household income is $36,115.
The county is a vibrant mix of rural community and economic development, home to a small business incubator that helps new businesses thrive from the ground up, as well as an agricultural community that experiments and innovates new crops.
The county is targeting agriculture businesses, mining, technology, energy producers, and industries that need reliable power.
Phosphate mining is a key industry in Hardee County, due to its location in Bone Valley, a large natural source. Symbiotic businesses that work hand-in-hand with the mining industry have also found homes in the area.
The technology industry is a focus for the county, with TechRiver, a technology park on Highway 17. The site has 500 Mbps of broadband, swipe-card access security, video surveillance, and a data vault with available rack space. Thanks to PRECO's 1825 kilowatt generator located next to its Wauchala substation, it is virtually impossible for power at the park to go down.
Florida's governor contributed to job growth in the area, with an allocation of job growth grant funds to the state, of which Hardee received $2.36 million.
South Florida State College is also a valuable resource for the county. The college includes a corporate and community education (CCE) department that offers courses in trade and industrial specialties. The CCE has worked with businesses including John Deere, the Florida Association of Public Transportation, and the Florida Department of Transportation, to provide specialized training.
The county's labor force is an estimated 11,897 people, with the largest industries being agriculture at 29.1 percent, health care and social assistance at 14 percent, and retail.
FLORIDA: HENDRY COUNTY
Between the shores of Lake Okeechobee and the sawgrass marshes of the Everglades, with the Caloosahatchee River on the northern county line, Hendry County is a showcase spot The growing workforce of young families wants simpler, more organic living and a connection to nature, and Hendry County delivers all that.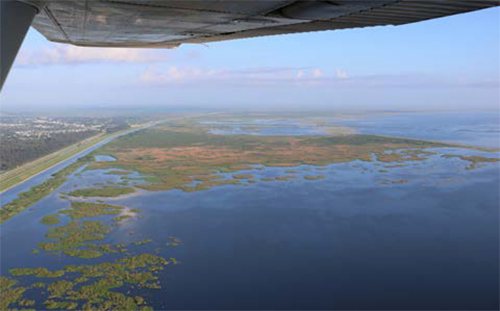 The county has miles of trails, parks, and untouched Florida land. You can breathe freely in Hendry County, as it is ranked number 1 in the state for clean air.
Hendry is right in the center of everything smart business needs to succeed. For manufacturing, distribution, and agriculture, the county is within 90 minutes of 8.2 million Florida residents, almost half of the state's population.
CSX provides Class 1 rail service in the county, and state and interstate highways link up to major international airports on both coasts, as well as seaports on the Atlantic and the Gulf of Mexico. Those seaports include the Port of Manatee, which provides global shipping through the enhanced Panama Canal.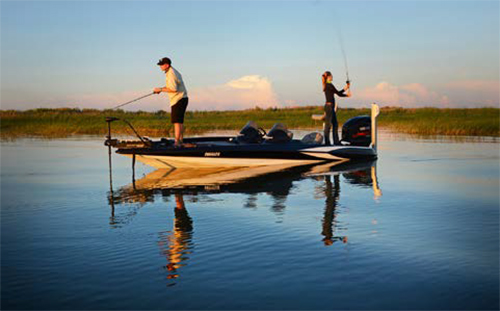 Hendry also provides a highly skilled labor pool, with custom workforce training, and the lowest overall costs in all of Florida — 12 percent lower than metro locations around the state.
From the Lake Okeechobee Scenic Trail to Clewiston, "America's sweetest town," Hendry County is ready to put Florida's best incentives to work for your company.
For all the details about Hendry, check out hendryedc.com.
FLORIDA: HOLMES COUNTY
In a rural area in the center of northwestern Florida, Holmes County is focused on the business of sustainability; with state-of-the-art solutions that address infrastructure, long life-cycle, reuse, recycling, and energy savings.
The county is planning a 260-acre "eco-industrial" park, and aims to bring in sustainable manufacturers by showcasing its shovel-ready sites and green space in abundance, with sites on continuous 400 to 4,000 acres throughout the county.
Holmes County is near US Highway 90 and Interstate 10, with a direct route to beautiful Panama City Beach on Highway 79 South.
Almost 20,000 people call the area home– 19,558, to be precise. 78.3 percent of them have a high school education, and the median household income is $37,437. There are 8,549 households in the area, and the median value of homes is $90,700.
More than 38 percent of residents are within 20 and 49 years of age, while another 39 percent of residents are 50 and older.
Tax incentives are a key component of Holmes' business model, including the Qualified Target Industry (QTI) tax refund, the Qualified Defense and Space Contractor (QDSC) tax refund, as well as the High-Impact Performance Incentive Grant.
The county has a diverse and growing industry base, primarily service; trade, transportation, and utilities, public administration, finance, and communications. The labor force within a 60-mile radius is 374,729.
Travel and commerce by water and air are well-accounted for, with two major airports — Northwest Florida Beach International Airport and the Tri-County Airport — and the Port of Panama City, located on the Gulf Coast Intracoastal Waterway.
The U.S. Armed Forces, including six Air Force bases, three Naval Air Stations, and one of the nation's 10 Naval Surface Warfare Centers, as well as global forces in the automotive industry, including AIRBUS, Nissan, Volkswagen, Toyota, Honda, Mercedes-Benz, Hyundai, and Kia, are all within a 300-mile radius of each other, which leads to the county's nickname, "in the middle of nowhere but in the center of everything."
The U.S. Armed Forces are stationed throughout the county, on six Air Force bases, three Naval Air Stations, and more, including one of the nation's 10 Naval Surface Warfare Centers.
Companies are looking to develop and grow in Holmes, as Highway 79 is expanding to four lanes from the beaches of northwest Florida to Interstate 10.
FLORIDA: INDIAN RIVER COUNTY
Indian River County offers the unspoiled beaches of Florida and the modern amenities of technology to provide an unparalleled combination of business and pleasure.
Located 70 miles south of the Kennedy Space Center and one hour's drive north of West Palm Beach, the county's 543 square miles include Indian River grapefruit groves, gorgeous oceanfront estates, and communities on the river, far from urban sprawl and high-traffic congestion.
Vero Beach has received nationwide recognition from Coastal Living magazine, which ranked the city number 4 on the list of happiest seaside towns.
The county is close to everything and everyone in Florida, with only a three-hour drive required to reach potential customers numbering in the millions– 17.9 million, to be exact. That's 90 percent of Florida's population.
Indian River County offers relatively low labor costs and inexpensive building sites that average from $3 to $6 per square foot. Property tax rates are low, and state income tax doesn't even exist.
Indian River is the entry point to the life sciences industry on Florida's Research Coast. There, research firms such as Syngenta, Harbor Beach Oceanographic Institute, University of Florida Entomology Lab, Veriato software design, and Torrey Pines Institute for Molecular Science.
The county offers access to national and international markets on interstate highways and multimodal transportation, with a focus on low-scale buildings and advanced industries including aerospace and aviation, aquaculture and agriculture.
Local businesses have an ally in the Economic Leadership Alliance program, which allows local business owners to invest in the county's economic development plans.
The county aims to recruit, retain, and expand business with industries including manufacturing, environmental consulting services, computer systems design; transportation, warehousing, and distribution; agriculture, farming, and crop services; and specialized health care clinics.
The county's comprehensive plan targets certain companies for local incentives; that list includes clean energy, life sciences, information technology, aviation and aerospace, finance, manufacturing and distribution, emerging technologies, and arts and entertainment.
Sales tax in the state of Florida is six percent; Indian River County offers an exemption for food, medicine, and professional services.
As of 2017, 155,565 people make their home in Indian River. The county's biggest employers are the county's school district, the Cleveland Clinic Indian River Hospital, Piper Airport and the grocery chain Publix.