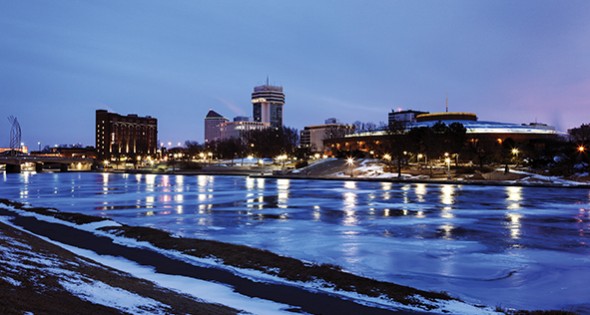 Kansas: Reformed Tax Structure for Growth
01 Jun, 2017
In 2013, Governor Sam Brownback reformed the tax structure of Kansas, leading to economic growth and a low unemployment rate for the state. New business formations have also increased since changes were made.
The Kansas economy is heavily influenced by the aerospace industry. Several large aircraft corporations have manufacturing facilities in Wichita and Kansas City, including Spirit AeroSystems, Cessna, Learjet and Hawker Beechcraft (formerly Raytheon).
Major company headquarters in Kansas include the Sprint Corporation (with world headquarters in Overland Park), Embarq (with national headquarters in Overland Park), YRC Worldwide, Garmin, Payless Shoes (national headquarters and major distribution facilities in Topeka) and Koch Industries (with national headquarters in Wichita).
Agriculture continues to be a strong part of the state's economy with the largest outputs being cattle, sheep, wheat, sorghum, soybeans, cotton, hogs, corn and salt. Eastern Kansas is part of the Grain Belt, an area of major grain production in the central United States. Major industrial outputs include transportation equipment, commercial and private aircraft, food processing, publishing, chemical products, machinery, apparel, petroleum and mining. Kansas ranks eighth in U.S. oil production and in U.S. natural gas production.
Regional Sidebar
By Rachel Hamilton
Topeka
Topeka is the state capitol of Kansas, and the state government is its biggest employer. After that, it's the financial sector, says Molly Howey, vice president of business development and attraction for GO Topeka.
"The financial services sector is growing in Topeka. We have seen support services starting to grow around the larger companies as well," Howey said in an email.
"The growth has been mostly with our existing companies," says Howey. "Last year we had five existing companies grow and we've had two announcements this year already." One of those expansions was Mars Chocolate, investing $55 million and expecting to add 250 jobs.
The Washburn Institute of Technology, commonly called Washburn Tech, customizes curriculum for each company. "So when Mars came to town, instead of sending prospective employees to get general skills," Howey says, Washburn Tech found out the skills related to candy-making that Mars needed and created that training program.
"Our most unique asset is the customized training with Washburn Tech. Not everybody has [that,]" says Howey.
Federal Home Loan Bank and Reser's Fine Foods, Inc. are also expanding. Topeka's access to Interstates 70, 335 and 35 and the low cost of doing business are assets to companies, whether expanding or relocating, according to Howey.
GO Topeka owns two industrial parks, Central Crossing Commerce Park and Kanza Fire Commerce Park. "Together they have about 350 available acres," says Howey, noting that GO Topeka can build that "truly shovel-ready land" into an incentive package. Kanza Fire is also next to the Topeka Regional Airport.