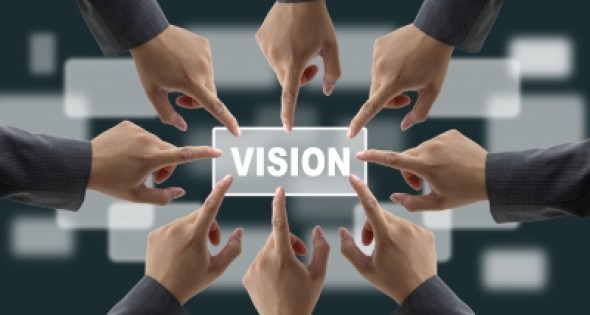 Michigan Advances Pro-Business Image
27 Feb, 2013
By Rachel Duran
To say that Michigan's economic development officials have turned on its head the less than favorable perception of the state's business climate would be an understatement. A state well-known for a large presence of labor unions surprised the business world late last year when Michigan became a right-to-work state, the 24th state to have such laws. Employees in both the private and public sectors can now choose whether they want to be a member of a labor union. The law will go into effect April 1.
A contributing factor toward the move to right-to-work was a failed statewide referendum, which would have changed the state's constitution regarding unionization. The proposal failed dramatically, which opened the door to approaching the right-to-work initiative. Going forward, as union contracts expire, new agreements will fall under the new legislation.
"At the end of our most recent legislative session, several key bills were passed that have a very direct impact on our business competitiveness, the most important of which was the change to our personal property tax," says Michael Finney, president and CEO, Michigan Economic Development Corp.  "We have begun a process to phase out this tax. Existing businesses are very excited about it; they worked with us on developing the structure."
When it comes to evaluating Michigan's regulatory climate, the Office of Regulatory Reinvention has been responsible for changing or eliminating regulations that do not contribute to the state's long-term success. Finney says nearly 700 regulations have been eliminated.
"In addition, we refinanced our unemployment compensation and reduced unemployment costs in excess of $1 billion for employers," Finney notes. "With all of these initiatives, combined with the other important attributes the state of Michigan has such as a great workforce, great quality of living and so forth, we think it makes a compelling case for businesses."
Adds Birgit Klohs, president and CEO, The Right Place Inc., which markets Grand Rapids: "The perception that we are a state with a bad business climate is changing. The things put in place by the governor and the Legislature over the last 18 months has been nothing short of amazing."
Industries and Innovations
Michigan continues to be a leader in making things, using new and better techniques to manufacture products. "Advanced manufacturing is an important part of the landscape here and will contribute to our state's prosperity in manufacturing," Finney says.
"If you need something prototyped or made in large or small batches, this is the region to do it," Klohs says of greater Grand Rapids. "We can make everything from batteries to office furniture." Klohs says her team recently assisted a company based in Atlanta that was in search of companies that could conduct sophisticated prototyping; the company was unable to find services locally.
Klohs says Grand Rapids' officials have implemented a diverse range of core industry competencies in the last decade, moving into more high-tech manufacturing, medical device manufacturing and food processing activities. Officials are also deeply engaged in transportation and logistics-related functions.
Transportation and market access advantages can be found when operating in Branch County, located in southwest Michigan, midway between Chicago and Detroit, notes Lisa Miller, executive director, Branch County Economic Growth Alliance. The city of Coldwater is located within 500 miles of nearly half of the nation's population and income. Canada's major population centers are within a day's drive.
Branch County was attractive to Monadnock Non-Wovens LLC (MN-W), a manufacturer of meltblown nonwoven roll goods for use in filtration, industrial, health care and consumer markets. The company explored locations in Michigan, Indiana and Ohio. "Because of its strategic location between several highways, rail access and their utility infrastructure Coldwater was a good choice," noted Keith Hayward, managing director, MN-W.
An advantage to MN-W and other businesses, including the siting of a greenhouse for Mastronardi Produce, is Coldwater's public electric utility. "The competitive rates were important to Mastronardi Produce, which is using grow lights at its 25-acre greenhouse," Miller says.
In the central Michigan counties of Isabella and Clare, officials suggest companies are located in the center of it all, offering access to the state's metro communities, while offering small town amenities. "We are located on U.S. Highway 127, a major corridor in the state, running north and south," says Brian Anderson, president and CEO, Middle Michigan Development Corp.
Anderson notes his counties' economies have historically included large institutions such as the Saginaw Chippewa Indian Tribe and its casino and high-end entertainment facility; and the presence of Central Michigan University and its 25,000 students, and thousands of employees. "From a manufacturing and industrial base, we have large companies in two categories: the wood-chipper industry, and a large stainless steel manufacturer supplying the kitchen industry, principally around cooling," Anderson says. "When you look at these industries, they make very different finished products; however, the knowledge that goes into the manufacturing process is similar — fabrication."
Also important to the two counties is the oil and gas industry, from exploration to drilling to pipeline servicing.
An emerging opportunity for Isabella and Clare counties is the establishment of Central Michigan University's medical school, which will begin classes in the fall. "We view this as increasing that industry's brainpower in the region, and having the potential to attract new business to the area," Anderson notes.
Back at the state level, Michigan is also home to a thriving life sciences industry. "The state features strong research institutions, including the University of Michigan in Ann Arbor, which is the largest public institution in the United States in terms of spending, at $1.3 billion annually," Finney says. "We have a vibrant entrepreneurial community in the life sciences as well."
In Grand Rapids, the medical device industry is soaring thanks to the presence of precision manufacturers and a higher education system ready to support industry needs, including Grand Valley State University and the Michigan State University College of Human Medicine. "Our labor force is steeped in making things and making them well," Klohs notes.
Finney points out Michigan's tourism industry is often overlooked, an industry which has grown at a double-digit pace during the last few years.
Finney says an emerging industry in Michigan focuses on IT and software. "Detroit has become a magnet for these companies and professionals, led by Quicken Loans Inc.; and Google and Barracuda Networks in southeast Michigan."
Talent and Education
In Isabella and Clare counties, Anderson's organization partnered with its local Michigan Works! office to create a joint workforce training position to serve employers in a blended workforce and economic development realm. "In just six months, the feedback from companies has been positive and they like the fact that we can bring the best of both worlds to the table," Anderson says. "This effort is something we advocate statewide; something we hope can be replicated throughout the state. We see this as the future of economic development."
In Branch County, officials continue to work with organizations such Michigan Works!, Kellogg Community College, Baker College and the Small Business and Technology Center in Kalamazoo to boost workforce training. A business and education committee works with the Coldwater public school system and other schools within Branch County to ensure students receive the training necessary to work in manufacturing jobs.
In regard to the state's overall education system, Michigan is home to 40 private universities and 15 public universities. What's more, the state houses more than 25 business incubators, specializing in everything from food processing to biotech to battery storage.
Assets
As expected, the state's building inventory includes more than incubation spaces. Isabella and Clare counties' officials have placed an emphasis on preparing an available site and building inventory. "We have a mostly undeveloped technology park in Mt. Pleasant, which is certified as a Michigan SmartZone, one of 15 in the state," Anderson says. "The land is owned by Central Michigan University and is ready to go vertical."
In Grand Rapids, Site36 is a 90-acre former GM location. The site has been cleaned up and is ready for development, offering some of the best infrastructure anywhere in the country, Klohs suggests, including rail and highway access.
Lifestyle
Part of Detroit's appeal to IT and software firms include the efforts to revitalize the city's urban core, with a focus on the downtown and midtown areas. Midtown is home to Wayne State University. "The university area, or new center area as it is called, all the way to downtown, is seeing an incredible amount of investment by businesses," Finney says.
For example, Rock Ventures LLC, which owns Quicken Loans, Title Source, and other entities, has located nearly 7,000 staff members to downtown Detroit since August 2010. "The enterprise has acquired 10 buildings in downtown, which are being rehabbed," Finney adds.
Klohs says Grand Rapids has been fortunate that both businesses and philanthropists have supported not only her organization but also the revitalization of the city. "This community, in the upper Midwest, has a quality of life that you would expect in a much larger community, home to the arts, sports, entertainment and outdoor recreation," Klohs says. "We are also home to quite the brew pub scene."
Illustration by Vichaya Kiatying-Angsulee at Free Digital Photos.net