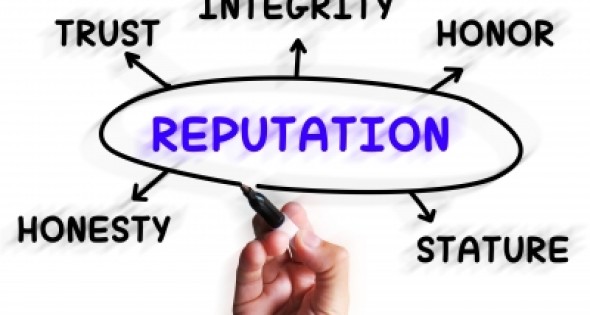 Minnesota Collects Honors and Keeps Growing
26 Aug, 2015
By Rachel Hamilton
"Overall, our state offers the complete package for businesses with a highly-educated workforce, an innovative and inventive culture and an unmatched quality of life," writes Katie Clark Sieben, commissioner of the Minnesota Department of Employment and Economic Development, in an email correspondence.
"We have a lot going on. We really have experienced a lot of growth over the last year," says Amanda Othoudt, director of the economic development department for the city of Elk River, northwest of the Twin Cities.
The city of more than 23,000 people has seen four projects finished, in construction or set to begin construction this year; together they represent $28 million in investment and expected to create a total of 153 new jobs within two years.
"I think that we have a great economic development department within the city and we really try to work with all departments to make things happen timely and efficiently," Othoudt says, noting that the cooperation between departments creates a business-friendly environment.
Cambridge, due north of the Twin Cities, is also seeing expansion. "Three of our manufacturers have expanded [since the recession]," says Stan Gustafson, director of economic development, city of Cambridge. Even during the recession "we didn't lose anyone.
"It's just from their growth and their marketing efforts and forming a new client base they were able to expand," Gustafson continues. "That's a pretty good thing for them and the job market."
Cambridge's retail and housing markets are also growing, and the city expects more, "We've gone through a variety of retail studies and housing studies; we're trying to set ourselves up for big things to happen in very near future," Gustafson says.
In Mankato, about an hour southwest of the Twin Cities, private business investment has been "$500 million in three years," says Jonathan G. Zierdt, president and CEO of Greater Mankato Growth Inc. "That outpaces anything our marketplace has seen."
"Mankato has the second fastest growth rate of the 50 largest communities in Minnesota," Zierdt says. Its population is now just over 40,000. The city is winning awards "and appearing on rankings we've never seen before," which attracts "a lot of investment from the outside."
Down to Business

*Minnesota exported $4.9 billion from manufacturing, mining and agriculture in the first quarter of 2015.

*Minnesota levies a flat tax rate of 9.8 percent on corporate income.

*Companies building or refurbishing data centers of qualifying size and investment can receive tax exemptions — some for 20 years and some indefinitely — and Minnesota does not tax several items related to data center operations, including custom-created software, utilities and internet access.

*The Greater Minnesota Job Expansion Program offers sales tax refunds of up to $20 million annually and up to $10 million over the seven-year certification period to qualifying businesses creating jobs at a qualifying rate.
Industries and Innovations
"Mankato has a balanced, diversified economy; there's not a single macro sector that is larger than about 18 percent," Zierdt says. That diversification "allows us as a community and a market to ride the tides of business in a more even steady way," he says. Mankato has a printing cluster, metal fabrication, agricultural manufacturing, and "critical supply chain" for medical manufacturers.
Health care is still big in the whole state, and Minnesota's contribution to innovation in prevention, treatments and cures, including the work done in the Mayo Clinic, attract global interest, Sieben says.
Mankato is part of the Minnesota Medical Manufacturing Partnership, which received federal designation in early July 2015 from the Investing in Manufacturing Communities Partnership (IMCP).
Cambridge also has its hand in finishing "products on some medical devices," according to Gustafson, but it too is diversified. "We do a little bit of a lot of things," he says. "Primarily what our manufacturers do is for metals and plastics; they make parts for vehicles, parts for grain handling systems, for farm equipment" among others.
Elk River is similar and wants to diversify further. "We currently have 60 manufacturers within the city," Othoudt says, listing fabricated metals, plastics, medical device technology, defense and aerospace industries. The four big projects in the area were from Preferred Powder Coating, GATR Trucking, Sportech Inc. and Morrell Enterprises.
"We're looking at attracting data centers and clean tech industries and call centers," she adds.
Agriculture is big in Minnesota, and not just growing food.
"Our farms and forests are providing the feedstocks needed to enter into new and exciting industries such as renewable fuels and renewable materials," Sieben writes. "Minnesota is on the leading edge of utilizing biomass sources as a supplement or replacement for petroleum based products, which also drives innovation in other sectors like precision agriculture."
"Mankato processes more soy than any one place in North America," Zierdt says.
In Cambridge, "one company manufactures whole fiber for cereals," Gustafson says.
Cambridge also manufactures "really fancy wrought iron railings," parts for antique and late model cars, and any size of noncorrosive bags, Gustafson says.
"In 2012, the state ranked 10th in the nation for $729 million in foreign sales of water and wastewater treatment technology," Sieben writes.
Talent and Education
The Minnesota Job Skills Partnership (MJSP) works with companies and the Minnesota state colleges and universities to customize curriculum and train workforce for companies, Sieben notes. "Since 2011, the program has trained over 32,000 workers."
Anoka-Ramsey Community College and Anoka Technical College are located to serve both Cambridge and Elk River.
Anoka Tech "teamed up with our high school to create a welding program," Gustafson says. That program replaced the beginner's level program the high school had with a program for students and for professional welders wishing to increase their skills.
The MJSP awarded a $300,000 grant to Anoka Tech and Sportech to train their employees in Elk River, Othoudt says.
Central Minnesota Jobs Training (CMJT) is one resource available to help companies in 11 counties in central Minnesota "hone in on some of the training and workforce needs" of their manufacturers and other employers.
"Anoka-Ramsey has a pretty good nursing program," Gustafson says, noting that CMJT works with them as well.
"Undoubtedly, Minnesota's primary competitive advantage for attracting business is the ready supply of highly-skilled talent," Sieben writes. More than 93 percent of workers in Minnesota have a high school diploma (ranking fourth in the United States) and more than 33 percent have a bachelor's degree (ranking 11th in the United States).
Minnesota has more than 200 public and private higher education institutions.
Mankato is home to five higher education institutions itself, including the Minnesota State University-Mankato, which Zierdt says graduates about 5,000 students per year.
About half of those students say they would like to stay in Mankato, Zierdt notes, but only about 20 percent actually do. "That's an opportunity [for employers because] that means 1,500 of them aren't getting snapped up."
Assets
"Minnesota is all about a balance of things," Zierdt says. "We have the fifth lowest cost of doing business of doing business at about 89 cents on the dollar. Cost of living is often 83 or 85 cents on the dollar."
The city departments and Greater Mankato Growth work together "not to duplicate but to leverage one another's resources" to make things easier for businesses and provide a "one-stop approach," Zierdt says.
Minnesota is home to many corporate headquarters of Fortune 500 companies, and Sieben said that they stay and grow in the state for "access to viable infrastructure, a highly-educated workforce, and a supply chain that offers interconnected offerings of services and products" and adds up "to a strong competitive advantage."
Elk River offers programs to attract new businesses, including microloans, which Othoudt explains helps many companies with gap financing. "We work with their lenders to address the difference between what the bank is lending them versus what they need to get the project off the ground."
Minnesota's Minneapolis-St. Paul Airport "has been ranked one of the top airports in the country, and plays a critical role in our ability to connect domestically and internationally," Sieben writes.
Cambridge has its own small airport, which Gustafson says is maintained very well. The city is also on a "crossroads of highways 65 and 95" and close to both the Twin Cities and St. Cloud, which makes "transport and access quite easy."
Outdoors and Recreation

The Minnesota Zoo is home to animals from every continent, including bison, tapirs, lemurs, tigers, wolverines, and dholes, and the zoo offers educational camps and workshops for children and adults alike.
Lifestyle
"Minnesota has something to offer everyone," Sieben notes. She includes "the natural beauty of the North Woods" and "the bustling urban settings of Duluth, Rochester and Minneapolis-Saint Paul."
From Elk River, Cambridge and even Mankato, commuters can reach the twin cities metro area in an hour or less. The average commute within Mankato is 17 minutes, says Zierdt, noting, "Traffic is easy."
Parks and trails abound in both Elk River and Cambridge. Cambridge is expanding its trail system and adding value to the park system to create "healthy living by design," Gustafson says. Elk River already has some of the best mountain biking trails in the state, Othoudt says.
More Info
Minnesota Department of Employment and Economic Development
Cambridge
Elk River
Greater Mankato Growth Inc.
Illustration by Stuart Miles at Free Digital Photos.net