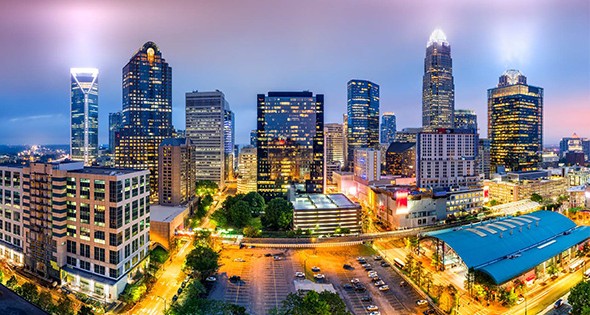 NORTH CAROLINA: Progress Never Slows
01 Feb, 2019
North Carolina ranks among the best business climates in the U.S., having been chosen as one of Forbes' top 5 Best States for Business for 11 consecutive years. Reliable electricity and construction costs are well below the U.S. average, and competitive labor costs as well as a low cost of living make North Carolina an attractive place for business. Recent tort reform and the strengthening and streamlining of business courts have earned North Carolina even more respect among the business community.
In fiscal year 2017, the Economic Development Partnership of North Carolina and its partners helped close deals on 137 business recruitment and expansion projects resulting in the announcement of $3.83 billion in investment and 15,748 new jobs statewide.
The state also has one of the nation's most renowned education systems, supplying companies with a pipeline of skilled workers and facilitating access to research and development resources. North Carolina has 53 colleges and universities, including three Tier 1 research universities: North Carolina State University, Duke University and the University of North Carolina at Chapel Hill.
North Carolina is also home to major interstates, international airports and deep-water seaports. The state is offers 11 regional and more than 100 general aviation facilities. Charlotte Douglas International Airport (CLT) is now the second largest hub for American Airlines as well as in the top ten busiest airports in the U.S. CLT generates $16.2 billion annually to the greater Charlotte economy, over two-thirds of which is indirectly related to airport activity. The airport has enabled new businesses, the energy cluster, medical and manufacturing clusters, and others to grow.
Pioneering the nation's most advanced programs in vocational and technical education, the North Carolina Community College System (NCCCS) is regarded as offering some of the most comprehensive and advanced vocational and technical programs in the U.S. More than 800,000 students enroll at one of NCCCS's 58 campuses each year.
North Carolina's moderate climate is characterized by mild winters, long pleasant periods of spring and fall, and warm summers. The Tar Heel state is renowned for its natural resources and diverse geography. Residents and visitors enjoy the Great Smoky Mountains and Blue Ridge Mountains on the western end of the state, bustling city skylines in the middle region known as the Piedmont, and 300 miles of beautiful beaches on the coast.