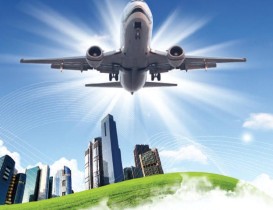 By Rachel Duran
The race to establish economic clusters centered on unmanned aircraft systems (UAS) is on…
Partnerships between government and private industry accelerate technological discoveries and exotic applications
We have entered a new and interesting phase of aerospace development, one in which we humans on planet Earth are about to embark on missions to Mars and become the invading aliens in another world.
We will soon…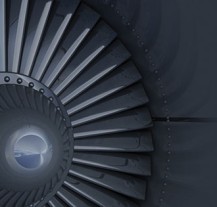 Driven by technological advances and global interest, here we grow.
The aerospace industry continues is rapid ascent, as always, on the cutting edge of new technology that is now ramping up across the country.
According to a report from a technology and development company, EWI, "Aerospace Trends and New Technology…
Crossovers with other industries are now becoming commonplace as drivers of development
By David Hodes
Aerospace and aviation are two seemingly separate but somewhat equal industries that up until now developed along different pathways.
Today, as a result of high tech manufacturing, more data analytics and more commercial players in…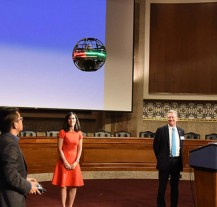 Unmanned Cowboys CTO Ben Loh and CEO Dyan Gibbens demonstrate their Atlas UAV at a Senate Aerospace Caucus luncheon. Photo: AIA
Interview by Rachel Duran
The aerospace industry creates lines that are less dependent on government-funded work.
Members of the aerospace industry continue to expand their commercial product lines…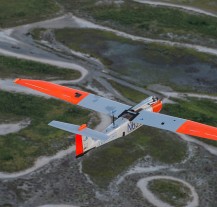 The Lone Star UAS Center's RS-16(right) flies over Port Mansfield, Texas during a mission in June of 2015. Photo: Texas A&M University – Corpus Christi/Marketing & Communications
By Mark Kleszczewski
The sky's the limit for emerging drone sector.
Though originally developed by the military decades ago…