Omega Valley Farmers LLC in Dorchester, Wis., announces the roll out of naturally processed dairy products that…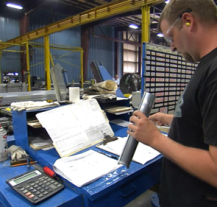 Wisconsin Profitable Sustainability Initiative positions the state as a nationwide leader.
Caption: Through controlled experimentation following the PSI diagnosis, Gordon Aluminum increased its product yield by 18 percent by changing the design of their die. Photo: Gordon Aluminum
By Lee Swindall
Cultivating sustainable business practices is incredibly important, not only…
Caption:A double-stack CSX intermodal train crosses the Bear Mountain Bridge on the northern portion of the CSX River Line, which runs from North Bergen, New Jersey to Selkirk, New York. Photo: CSX
Trucks shoulder most U.S. freight – but rail and intermodal transportation is on the rise, and…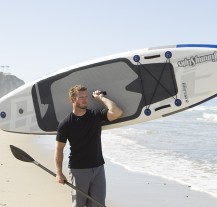 Caption: Vista Outdoor is on an aggressive expansion schedule, which includes acquisitions including Jimmy Styks's, which makes paddleboards. Photo: Vista Outdoor
Superior business costs and quality of place are must-haves for outdoors industry.
By Rachel Duran
When former U.S. Olympian and four-time world champion kayaker Eric…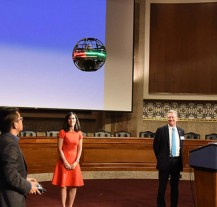 Unmanned Cowboys CTO Ben Loh and CEO Dyan Gibbens demonstrate their Atlas UAV at a Senate Aerospace Caucus luncheon. Photo: AIA
Interview by Rachel Duran
The aerospace industry creates lines that are less dependent on government-funded work.
Members of the aerospace industry continue to expand their commercial product lines…
Students and instructors from Franklin County Career and Technology Center in southern Pennsylvania toured the Volvo Trucks Group facility in Hagerstown, Maryland in October 2013 as part Manufacturing Day, a nationwide event that connects students with manufacturers. Photo: David Bohrer/National Association of Manufacturers
By Rachel Duran
Manufacturing Day showcases…