Omega Valley Farmers LLC in Dorchester, Wis., announces the roll out of naturally processed dairy products that…
The automotive industry will do well as long as companies continue to reinvent themselves.
By Mark Kleszczewski
Photo Courtesy of Volkswagen of America, Inc.
Although growth in new vehicle sales is expected to taper off in one to two years, the current boom in the American auto industry is expected…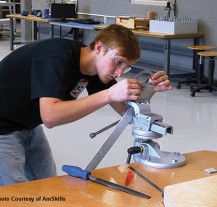 Stakeholders throughout the country are unrolling exceptional training programs.
By Rachel Duran
Photo Courtesy AmSkills
The numbers tell the story. Manufacturing supports an estimated 17.6 million jobs in the United States—about one in six private-sector jobs. The National Association of Manufacturers says 12 million Americans are directly…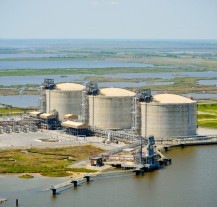 Traditional energy companies and their communities take the long view.
Caption: Aerial view of LNG facilities in Cameron Parish in southwest Louisiana. Photo: Lindsey Janies Photography
By Mark Kleszczewski
Although renewable sources have captured significant market share in recent years, traditional fossil fuels still supply the bulk of the country…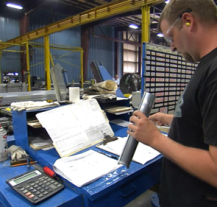 Wisconsin Profitable Sustainability Initiative positions the state as a nationwide leader.
Caption: Through controlled experimentation following the PSI diagnosis, Gordon Aluminum increased its product yield by 18 percent by changing the design of their die. Photo: Gordon Aluminum
By Lee Swindall
Cultivating sustainable business practices is incredibly important, not only…
Caption:A double-stack CSX intermodal train crosses the Bear Mountain Bridge on the northern portion of the CSX River Line, which runs from North Bergen, New Jersey to Selkirk, New York. Photo: CSX
Trucks shoulder most U.S. freight – but rail and intermodal transportation is on the rise, and…