Omega Valley Farmers LLC in Dorchester, Wis., announces the roll out of naturally processed dairy products that…
Students and instructors from Franklin County Career and Technology Center in southern Pennsylvania toured the Volvo Trucks Group facility in Hagerstown, Maryland in October 2013 as part Manufacturing Day, a nationwide event that connects students with manufacturers. Photo: David Bohrer/National Association of Manufacturers
By Rachel Duran
Manufacturing Day showcases…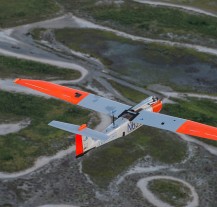 The Lone Star UAS Center's RS-16(right) flies over Port Mansfield, Texas during a mission in June of 2015. Photo: Texas A&M University – Corpus Christi/Marketing & Communications
By Mark Kleszczewski
The sky's the limit for emerging drone sector.
Though originally developed by the military decades ago…
Posted on September 24, 2015 by Natalie Morin
When you're standing in a sweaty, crowded subway with your arms glued to your sides, or when your legs start to cramp from sitting in bumper-to-bumper traffic, you probably wish there was a more convenient way to get where…
Caption: FECR provides reliable, flexible and safe end-to-end intermodal rail solutions to customers, reaching 70 percent of the U.S. population in four days or less. Photo: Florida East Coast Railway
By Mark Kleszczewski
Costs rise, but logistics sector moves forward.
Logistics is often undervalued by those outside…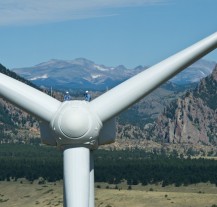 Caption: Aerial view of the National Wind Technology Center at the Renewable Energy Lab in Boulder, Colo. Photo: energy.gov/ and Dennis Schroeder/NREL)
By Rachel Duran
Will the failure to renew the PTC halt wind energy's momentum?
Wind energy installments for the first half of 2015 equal more…