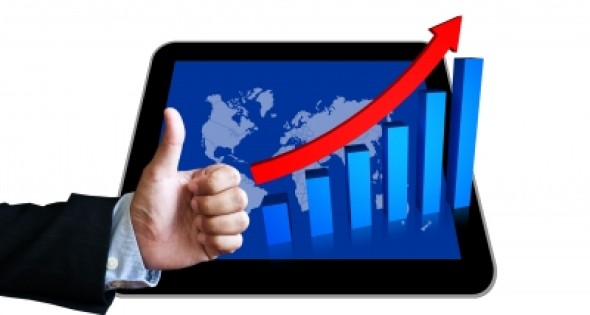 Nevada's Economic Payoff is on the Table
02 Jan, 2015
By David Hodes
Nevada has a lot going for it. And, the reality is, this state needs to have a lot going for it.
This is a seriously tax friendly state, with no taxes on corporate income or personal income, no franchise tax on income, and no inheritance gifts or estate taxes.
But the state is still reeling a bit from the departing recession and has been working to realign its economic objectives to be more than just a tourist destination and gaming state.
Back in 2011, the Brookings Institution released a report outlining an economic development agenda for Nevada and how the state could recover and build an operating system for 21st century economic development.
A series of goals, according to the report, includes setting a strategy for innovation and diversification with branding and communications of areas of the state; structuring partnerships with and among regional actors by creating innovation grants and other competitions to incite creative partner initiatives; building the information base; supporting smart sector strategies in various regions of the state, including fostering cluster organizations; and setting a platform for sustainable growth through innovation.
In the end, according to the report, "there is much work to be done."
Nevada Gov. Brian Sandoval has focused much of his recent work on improving education, with the announcement in October that USA Funds selected Jobs for Nevada's Graduates Inc. (JAGNV) as the recipient of a $1.25 million grant, along with another announcement a month earlier that the Nevada Community College Consortium (NCCC) was selected to get $9,921,831 from the Trade Adjustment Assistance Community College and Career Training (TAACCCT) competitive grant program, which is co-administered by the Department of Labor and Department of Education.
Jonas Peterson, the COO for the Las Vegas Global Economic Alliance, acknowledges that the state has come through a down cycle. But there's reason to be optimistic. "If you look at capital investment, just some quick calculations of some major projects that are going on in the Las Vegas area, there is roughly $12 billion dollars of capital investment planned for the next two to three years," Peterson says. "So we are having a lot of fun."
Mike Kazmierski, president and CEO of the Economic Development Authority of Western Nevada (EDAWN), which includes Reno, Sparks and Lake Tahoe, says from an economic development perspective, EDAWN puts a lot of energy into rebranding the region. "The reality is that a lot of people thought that we were a suburb of Vegas or a dying, older casino town."
Peterson says that now they promote the region as an advanced manufacturing place, and have been able to attract over 50 companies in the last three years, 45 percent of whom are advanced manufacturing. "So we have seen a really dramatic shift. We really are a business location even though, 20 or 30 years ago, the bulk of our revenue was gaming."
Down to Business

Nevada's renewable portfolio standard requires public utilities to generate 25 percent of their electricity from renewable energy resources by 2025, with at least 6 percent from solar energy through 2016-2025.

The University of Nevada-Las Vegas is home to one of the U.S. Department of Energy's Cray supercomputers, which has the capability of performing more than 11 billion functions in one second.
Industries and Innovations
Advanced manufacturing got a big shot in the arm with the recent decision by car manufacturer Tesla Motors Inc. to open its battery factory in Reno, bringing in 6,500 jobs.
Kazmierski says that, as labor rates and transportation costs go up for overseas manufacturing operations, it becomes cheaper and more efficient to do more robotics and other smaller-scale advanced manufacturing in the United States. "The opportunity to invest in the manufacturing and transportation infrastructure, whether it's robotics components or others, allow you to do the manufacturing here especially if your end-customer is in the U.S.," he says. "It's a growth industry."
Other big areas of growth for Reno include ecommerce, represented by the Alexander E-Commerce Group; and distribution and logistics, represented by AVA Logistics. "That growth has spurred a lot of additional growth," Kazmierski says. "Data centers for example, fit well here," he says, citing the Apple 345-acre data center campus at the 2,200-acre Reno Technology Park, a park that is zoned for data center development and positioned on the Interstate 80 corridor.
In the Las Vegas region, one of their biggest growing industries is drone manufacturing, coming on the heels of the FAA designation for the area as being approved for unmanned aircraft systems building and testing. "We expect that to grow pretty rapidly," Peterson says.
One major technology player in Vegas is Switch, the developer of the SuperNAP (Network Access Point), one of the largest technology ecosystems in the world that provides colocation, connectivity, cloud and content ecosystems for more than 600 global clients from a 407,000-square-foot data center. "We are actually just processing a package for them," Peterson says. "They are planning $300 million of new capital investment into data center colocation abilities here in southern Nevada, along with the expansion of their global footprint."
Talent and Education
Kazmierski says that the connectivity between the needs of the technology employer and the output of the community college is really starting to work very well in the Reno area. The University of Nevada-Reno recently created an unmanned autonomous systems program within the College of Engineering. "So we got the university connected at that level, and going down further in the education system, we are developing robotic systems programs in our K through 12 systems and getting them more involved in the STEM training that is needed to really fill that pipeline," he says.
In October, with $3 million from the Nevada Governor's Office of Economic Development Knowledge Fund, the University of Nevada-Reno established Nevada Advanced Autonomous Systems Innovation Center (NAASIC), with the goal of creating unique industry-university partnerships to commercialize technologies in autonomous systems such as industrial robots, advanced manufacturing systems, driverless road vehicles and underwater robots.
Assets
In Las Vegas, Peterson says that they are working on $1.5 billion of improvements to the transportation infrastructure; the city already concluded $310 million in infrastructure improvements in 2008.
At the Las Vegas Convention Center, they are going to add a global business district — an international business destination incorporating major renovations of the Las Vegas Convention Center, leveraging the World Trade Center designation and developing transportation connectivity through a centralized hub.
Plans call for the district to be developed in phases over several years. The first phase, in progress now, includes programming and design, the development of an overall budget, improvements to the current space at the Las Vegas Convention Center and land acquisition.
The Las Vegas Convention and Visitors Authority (LVCVA) plans to issue up to $150 million in bonds to fund phase I. "We are going to put that convention center, already the largest convention center and trade show facility in the country, on steroids," Peterson says.
The city has also planned three new arenas, with two of the three having a good shot at being built. One is already under construction and the other appears to be moving. "But even if that third one falls off, the other two are both hundreds of millions of dollars," Peterson says.
Peterson says that logistics and distribution is another growth driver right now for the Las Vegas area, with some businesses essentially standing by for the completion of the Interstate 11 connection between Phoenix and Vegas. "Once that interstate becomes a reality, and it may be a ways off still, we become a focus point of goods movement from Mexico up to Canada," Peterson says. "We think that is going to cause the logistics industry to explode in southern Nevada."
Outdoors and Recreation

With hundreds of plant species and animals, the Desert National Wildlife Refuge showcases the abundant nature of southern Nevada and offers a variety of recreational opportunities such as hiking, camping and limited hunting, all of which are just a short drive from the Las Vegas Strip.
Lifestyle
Developments to improve the lifestyle of Reno are underway. One example is the Renossance Project, a private sector-driven economic development collective comprised of community leaders working to create a functional and sustainable downtown area, establishing a private/public/academic ecosystem that supports and encourages both entrepreneurial and established business entities through cross-pollination and resource sharing.
The project came about as a "reimagined" downtown Reno, in conjunction with the University of Nevada-Reno district, creating a confluence of academia and business. The master plan is being reviewed now by the Reno city council to determine economic feasibility, development objectives and funding options.
Kazmierski says that what economic developers in Reno are most proud of, and have come the furthest on, is their entrepreneurial development and startup activity. "We have always been an entrepreneurial region but really didn't think we were," he says.
He says that, given the shift to advanced manufacturing in the Reno area, they have already "hit the home run" on their economic prosperity. "Now we are running around the bases, and we are finding that it's not as easy as it looks. People are saying that the arrival of Tesla is what really put us on the map. But we have over 5,000 jobs and 30 companies that we expect to announce in the next year that will continue that growth, none of which are related to Tesla."
It's clear that Tesla has "put a rocket under us" and accelerated growth, Kazmierski says. "But now, we have to get further out in front of it because Tesla has just been moving that line a little bit closer, as we work with other suppliers and providers that have already found that this region is a great place to do business."
Economic Development Authority of Western Nevada
Las Vegas Global Economic Alliance
Illustration by nattavut at Free Digital Photo.net