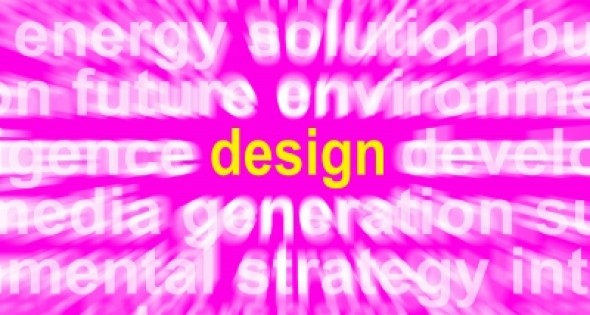 Oregon Focuses on Innovation
02 Aug, 2015
By Rachel Duran
"Oregon will never be the state that wins on the dollar amounts of our incentive packages," says Ryan Frank, director of communications, Business Oregon, which oversees the state's economic development efforts. "We target more specific opportunities that are good fits for us, and part of what make good fits for us are higher valued finished products."
These value-added activities include natural resources, such as food processing in the agricultural sector, and with wood products such as cross-laminated wood for use in construction from the forestry sector.
Oregon's leading industries include manufacturing, with aerospace-related firms such as Precision Castparts Corp. and a presence of The Boeing Co. An emerging industry cluster is in unmanned aerial vehicles. Oregon is home to three of the FAA's approved UAV test sites, where manufacturers and software companies can test their products. "We have announced one investment and have two more coming to help build our test ranges; our long term goal is to build those as R&D hubs," Frank says.
One company, HoneyComb Corp., is manufacturing UAVs to serve the agricultural sector. Frank says the company is an ideal example of a company that will benefit from the use of the test ranges.
When it comes to the tech sector, hardware manufacturing is prominent thanks to the presence of one of Intel's largest global operations, and all the spin-off businesses formed as a result of the talent and expertise in the state. Software developers are also prevalent in the state, including a large operational hub for Salesforce.com.
The tech cluster has a long history in Oregon, creating a cluster known as the Silicon Forest. The sector was fueled by Tektronix, a supplier of test and measurement equipment. Since the 1940s, companies have been spinning off from the original Tektronix, creating a "Silicon Universe" in the state, Frank says.
"Our priorities are working on innovation and building a more stable funding for our Oregon innovation Council, which manages three research centers, and five initiatives around innovation including nanotech, biosciences, and clean tech, in particular," Frank says. In the biosciences, Phil Knight, the founder of Nike, is leading a major fundraising campaign for Oregon Health & Science University to build a cancer research center outside of downtown Portland.
State officials are also focused on developing infrastructure to support business opportunities in the state's rural communities. "Oregon, like many states, has a strong and growing economy in urban areas — here we have Portland, Salem and Bend," Frank says. "And our rural areas have not enjoyed the same recovery because they are dependent on natural resource economies. We want to support opportunities that come along. When we look at our recruitment pipeline, several of our projects, especially in the rural parts of the state, have an infrastructure problem that needs to be solved."
To that end, at press time, Oregon's legislators were considering a fast-acting fund that would solve infrastructure challenges in order to immediately create jobs, primarily targeted to the state's rural areas. Such funding would assist in solidifying infrastructure to support projects such as data centers with a build out of broadband infrastructure, as well as improving roads leading to a mine in eastern Oregon to support business investment.
Eastern Oregon is prime for development, says Kit Kamo, executive director, Snake River Economic Development Alliance, which markets one county in Oregon and two counties in Idaho. Industries such as agriculture and food processing related firms find business advantages such as low cost hydropower and 1,000 acres of available industrial land.
Down to Business

The Pacific Northwest National Laboratory is located in Richland, one of 10 U.S. Department of Energy national labs. Multidisciplinary teams work together to conduct research.

Oregon had the lowest effective tax rate of all states for fiscal year 2013, at 3.3 percent. The business tax rate has been ranked in the top five lowest for the past five years by Ernst & Young.

Oregon is ideally located on the Pacific Coast, providing ease of access between U.S., Asian and European markets.

The state's industrial site certification program is recognized as one of the most comprehensive shovel-ready programs in the country.
Industries and Innovations
Kamo says Fry Foods Inc., which makes appetizers, has located in an available existing food processing facility in Ontario, Oregon. The company will create nearly 350 jobs. Other businesses that find Kamo's region attractive are distribution and transportation firms, particularly East Coast firms looking for West Coast locations, attracted to the low costs of doing businesses, as well as the physical infrastructure.
"We are located along Interstate 84, a major east-west route in the United States, as well as U.S. Highway 95, which is a north-south route spanning from Canada to Mexico," Kamo says. "The UP main line travels through the area, and we are supported by two short lines, which both feed into the UP line."
Other noteworthy business advantages in Oregon are tied to the state's geographical proximity to the Pacific Rim. The state has seen an increase in the growth of exports as a percentage of gross state product. Oregon's companies, such as Tillamook, a processor of cheeses and other diary products, are serving the developing and expanding Asian markets.
To further promote trade advantages, this spring, Oregon's economic development officials went on a trade mission to Japan to encourage Japanese firms to consider Oregon as the place to open North American operations.
Another expanding traded-sector industry in Oregon is the craft beer industry, which is a nearly $3 billion a year industry. And any discussion on Oregon's business clusters is highlighted by the sportswear and sports gear industry, spearheaded by companies such as Columbia Sportswear Co., Adidas, Keen Footwear, and the world headquarters for Nike. Frank says, "Even through the restructuring of the economy and layoffs at these large sportswear companies, we have ready-made entrepreneurs that are starting up new companies in Portland."
Talent and Higher Education
Frank says Oregon has been the nation's No. 1 destination for people relocating from other areas of the country. "We are attracting talent," he says. "A lot of tech companies, especially in Portland, are capturing the talent moving here. There is energy and momentum and interest in Oregon."
According to www.oregon4biz.com, apparel designers, green building architects, advertising creatives and others look to Oregon for jobs in their industries and the quality of life found in the state. Oregon is particularly strong in semiconductor and other silicon-based manufacturing, with a workforce of more than 50,000 working in the industry.
At the local level, Kamo's region is served by Treasure Valley Community College in regard to customized workforce training and certifications. In addition, Eastern Oregon University has a satellite campus in Ontario. The region is also within 50 minutes of Boise State University.
"We have a diverse workforce in our rural area," Kamo notes. "We are within 50 minutes of the Boise-Nampa [Idaho] MSA." The MSA is comprised of nearly 600,000 people; and Kamo's region has 60,000 people. "Our workforce commutes throughout the valley," she says.
Assets
In addition to a cluster of value-added agricultural firms, the Snake River region is well suited to support heavy energy users such as data centers, who can take advantage of inexpensive power rates. Outdoors and recreation businesses also do well in the area.
Expanding companies will find the area's service territory features 1,000 acres of zoned industrial land. The inventory includes acreage certified as shovel-ready by the state of Oregon. Kamo says Oregon has incentives that make it affordable to get a company up and running. "We have a two-year moratorium on system development charges in Ontario to encourage business growth," she says.
Outdoors and Recreation
Oregon features its own seven wonders: Mt. Hood, The Oregon Coast, The Columbia River Gorge, Painted Hills, Smith Rock, The Wallowas and Crater Lake. Oregonians invite you to not just see the seven wonders but experience them as well.
Lifestyle
Oregon divides itself into seven diverse regions, featuring diverse activities such as surfing and other water ports, skiing and other winter sports, hiking through mountains and more. The Willamette Valley features a cluster of wineries, and the Oregon Coast region boasts Dungeness crabs. The oregon4biz.com website says "nearly year-round, within a one to three-hour drive, you can enjoy hiking, surfing, rafting and skiing, with the appropriate attire, of course."
More Info
www.oregon4biz.com
www.snakerivereda.com
Illustration by Stuart Miles at Free Digital Photos.net