Tennessee is known for its sound fiscal management and new investments in the economic ecosystem. The state's budgetary discipline has allowed it to make investments in public education, workforce development and international business reach. The right-to-work state has no personal income tax on wages or salaries and…
"This serves as proof of the success of a long-term strategy to make Texas the best place to start or relocate a business," said Robert Allen, president and CEO of the Texas Economic Development Corporation.
TxEDC is an independently funded non-profit organization in partnership with the Governor's…
California handles over $580 billion in exports and imports; relies on the skills and talents of 40 million residents including 11 million immigrants; and leverages its leading position in the world to propel the economy forward. California is a leader in the U.S. for two-way trade, agriculture exports…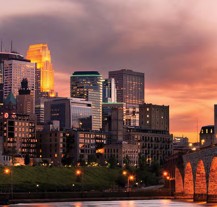 Minnesota ranks first in the nation in its five-year business survival rate (2015-2020), based on data from the U.S. Bureau of labor statistics. The state's rate was 55.3%. In comparison, the national rate for the same period was 50.0%.
"This ranking confirms something we…
Alberta has one of Canada's most thriving economies and is Canada's most business friendly jurisdiction. In Alberta, there is: less red tape, globally connected, dynamic cities and stunning mountain parks, and a young, highly educated workforce. Alberta's key sectors include Energy/Clean Tech; Petrochemicals; Agriculture; Aviation/Logistics…