A successful combination of location, skilled workforce, commitment to cutting-edge research, and favorable business policies and initiatives make a strong economy for Wisconsin.
With $2 billion in tax relief, including tax credits that almost eliminate the tax burden on manufacturers and agricultural producers, the economic climate of the state…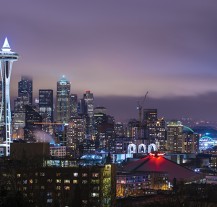 Strengthening the state's key industries, expanding international trade, helping small businesses grow and providing training to workers are priorities of economic development in Washington.
Targeted industries include aerospace, agriculture and food manufacturing, clean technology, information and communication technology, life science/global health, maritime, forest products, and military and defense…
Massachusetts is comprised of closely knit, diverse regions with a variety of economic opportunities. In a recent U.S. News & World Report Best States ranking, Massachusetts was ranked the #1 State in the nation. Factors such as education, health care, infrastructure, government economy, opportunity and justice were all considered…
Maryland is the center of the Boston-Atlanta Corridor on the Atlantic seaboard and borders Washington, D.C. Maryland's gross state product in 2015 was $363.8​​ billion, and its economy is rooted in high technology, biosciences and services, aerospace and defense, advanced manufacturing, and international trade.
While it…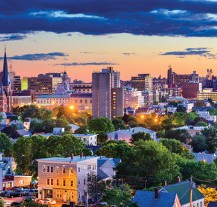 By Lori Culpepper
Many cities in Maine, especially Portland and the surrounding areas, rely on a strong business culture of small to mid-size, privately owned companies. The downtown district in Portland and the Old Port historical area provide a variety of business opportunities, and there is an emphasis on…